BODY MASS INDEX;
VISCERAL FAT AND TOTAL BODY FAT DISTRIBUTION AND ITS RELATION TO BODY MASS INDEX IN CLINICAL SETTING USING BIO-IMPEDANCE BODY COMPOSITION MONITOR
Keywords:
Pakistan,, Obesity,, Visceral fat,, Body fat percentage,, Bio-impedance monitor,, Hypertension,, Diabetes
Abstract
Background: Asians compared to Europeans are known to be at an increased
risk of cardiovascular disease (CVD) risk factors. Obesity is a global cardio metabolic health
and cancer risk. There is paucity of data regarding obesity in our local population. Aims &
Objectives: To evaluate Body Mass Index (BMI). Visceral fat content and body fat percentage
using Bio-impedance body composition monitor. Thus to identify overweight and obese
individuals with high visceral and body fat content the risk factors for cardio metabolic
syndrome. Study Design: Cross sectional survey. Setting: Outpatient Department of Medicine,
Fatima Memorial Hospital Lahore, Pakistan. Period: 15th January to 20th March 2016. Material
and Method: 250 patients above 18 years of age who reported in outdoor department were
enrolled after informed consent in local language according to enrollment criteria. Approved by
ethical review committee reference number FMS-2-2016-IRB-M-111. Their height and weight
were measured and BMI, visceral fat content and body fat percentage was calculated using bioimpedance
body composition monitor. They were asked questions for pertinent co-morbidities.
The statistical analysis was done using SPSS 22.0 version. Results: Out of 250 patients enrolled
144 (58 %) were females and 106 (42 %) were males. Mean age was 45 ±13 years. Mean BMI
was 29kg/m2. Above normal BMI was seen in 170 (68%), 98(39%) were obese (BMI>30kg/
m2) and 80 (32%) overweight (BMI 25-29.9). Above normal visceral fat content and body fat
percentage was seen in 110(44 %) and 191(76%) respectively. In the later group 100(67%) were
females. Diabetes and hypertension were present in 63(64%) obese patients among 30(73%)
with high visceral fat and in 90(60%) with high body fat percentage. Conclusion: A significant
number of patients were overweight or obese with above normal visceral fat content and body
fat percentage with female dominance in later group. They also had higher prevalence of
diabetes and hypertension. Bio-impedance technique is useful simple inexpensive tool for initial
assessment of visceral and body fat content in outdoor facility.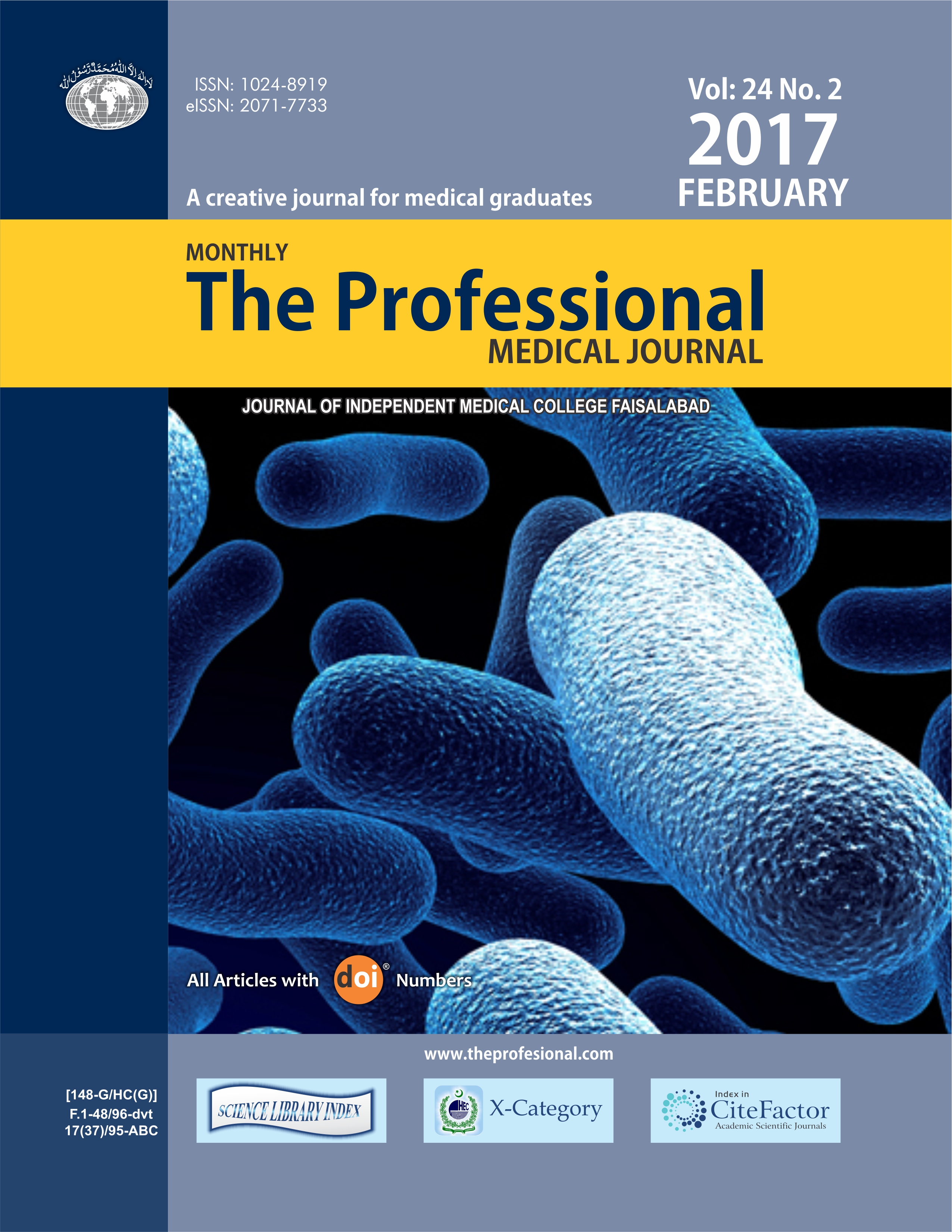 Downloads