BACTERIAL VAGINOSIS;
COMPARISON BETWEEN METRONIDAZOLE VAGINAL GEL AND CLINDAMYCIN VAGINAL CREAM FOR TREATMENT OF BACTERIAL VAGINOSIS
Keywords:
Bacterial vaginosis,, Clindamycin vaginal cream,, Metronidazole vaginal cream.
Abstract
In women of reproductive age bacterial vaginosis is a most common polymicrobial
disease and is the leading reason for vaginal discharge in this age group. Additionally it
is further linked with sizeable disease burden of community problem in terms of infectious
complications. Clindamycin vaginal cream and metronidazole vaginal gel are effective in the
management of vaginal infections caused by multi bacteria. Objectives: To compare the
therapeutic efficacy of Metronidazole vaginal gel and clindamycin vaginal cream as modality of
treatment for bacterial vaginosis. Study Design: Randomized control trial. Setting: Department
of Obstetrics and Gynaecology, Unit-3 Jinnah Hospital Lahore. Period: Six months from 02-05-
2011 to 01-11-2011. Material & Methods: A total of 300 patients were included in this study.
They were divided into two groups. Group A received metronidazole vaginal gel (5 g daily
for 7 days) while group B administered with clindamycin vaginal cream (5g daily for 7 days).
Results: Mean age of the patient was observed 34.3+3.5 and 32.9+ 2.1 years in group –A and
B respectively. Vaginal discharge was absent in 104 patients (69.3%) from group A and 127
(84.7%) from group-B. Absence of clue cells on microscopy revealed in 112 patients (74.7%)
from group A and 137 patients (91.3%) from group B. Absence of amine odour found in 116
patients (77.3%) of group A and 134 patients (89.3%) of group B. Significant difference was
found between two groups with p value of 0.006 in respect of efficacy. Conclusion: Clindamycin
vaginal cream is more effective in comparison to Metronidazole vaginal gel for the treatment of
bacterial vaginosis.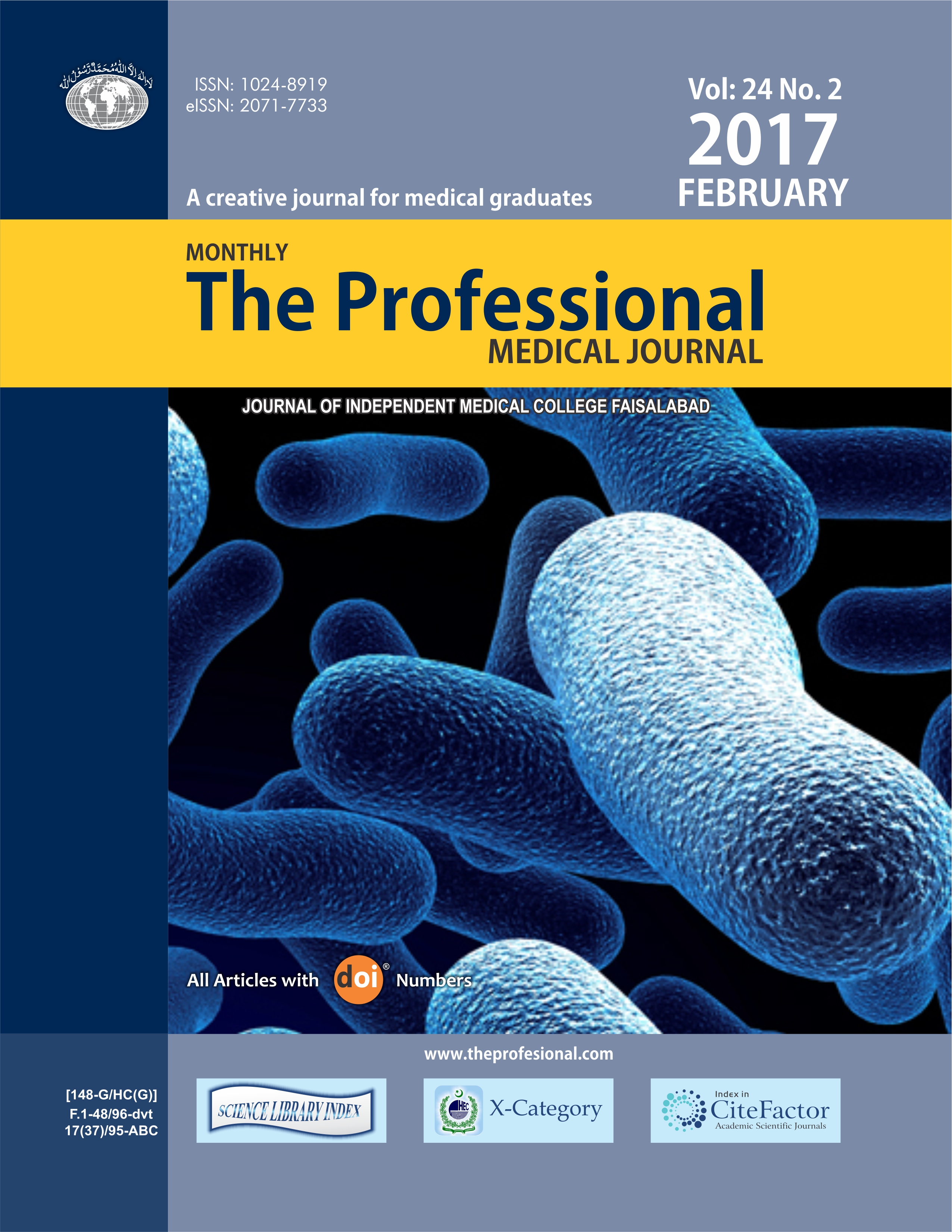 Downloads