LASIK;
EFFECT ON TEAR FILM STABILITY
Keywords:
Laser in situ keratomileusis (LASIK),, Tear breakup test (TBUT)
Abstract
Objectives: To determine the effect of LASIK on tear film stability. Study Design:
Cross sectional, prospective study. Setting: The study was conducted in D. G. Laser Vision and
Diagnostic Center, D.G. Khan, South Punjab, Pakistan. Period: From March 2016 to September
2016. Materials and Methods: One hundred patients (two hundred eyes) were selected for
this study. SPSS version 20 was used to analyze the data. Categorical variables presented as
frequency and percentages and numerical variables presented as mean ± standard deviation.
Results: It is observed that values of tear break up time, Schimer I and Schimer II were decreasing
at one week and one month post LASIK as compare to one week pre LASIK values. Mean tear
break up time at one week of pre LASIK was 14.72 ± 1.08 seconds (P=0.000), at one week post
LASIK was 13.64 ± 1.507 seconds (P=0.000) and at one month post LASIK was 13.02 ± 1.695
seconds (P=0.000). Conclusion: Laser in situ keratomileusis (LASIK) significantly changes
tear film stability and tear secretions for at least one month post operatively.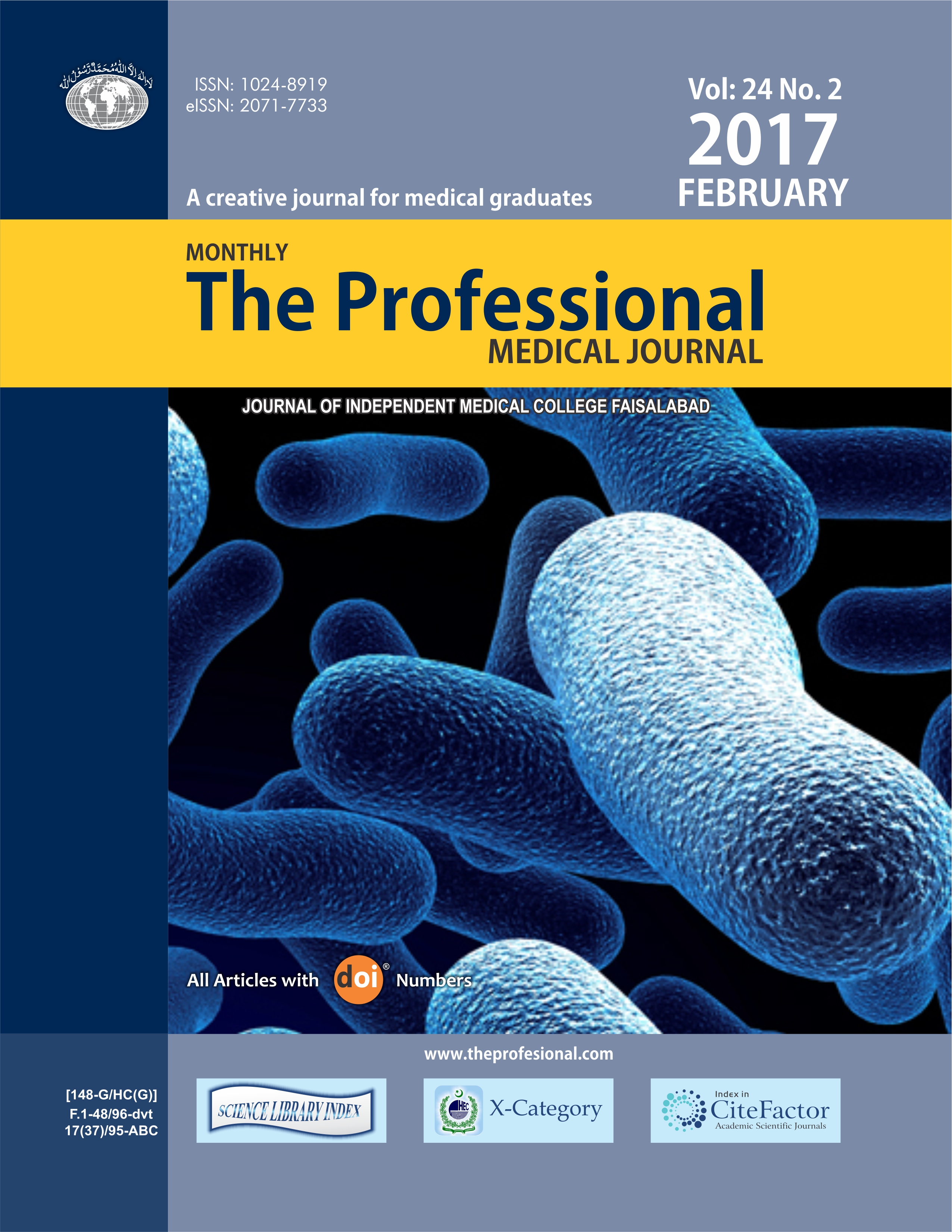 Downloads