PREVENTION OF THALASSEMIA;
ROLE OF CHORIONIC VILLOUS SAMPLING TECHNIQUE MAJOR IN FAMILIES WITH THALASSEMIA POSITIVE HISTORY
Keywords:
Thalassemia,, Chorionic villous sampling (CVS),, sensitivity,, specificity
Abstract
Objectives: The study was conducted to determine role of CVS in prevention
of thalassemia and its sensitivity and specificity in those families with thalassemia positive
history. Period: Three months. Study Design: Cross sectional study. Material and Methods:
130 women who had thalassemic children and had come to transfusion centers for blood
transfusion. Questionnaire was used for interview. Results: out of the total 130 women, 101
were aware of CVS technique in which 50 had CVS. In 50 CVS, 15 had positive result while 35
had negative result. In 15 positive cases 11 had abortion while four positive women refused
to abort. Out of the four women who completed their term, three were true positive while one
case was false positive. In 35 negative case results, 32 were true negative and three were
false negative. Conclusion: Thalassemia is the commonest genetic disorder worldwide. It is
transmitted from those parents who are carrier of thalassemia. Chorionic villous sampling plays
important role in prevention of thalassemia during 1st trimester of pregnancy.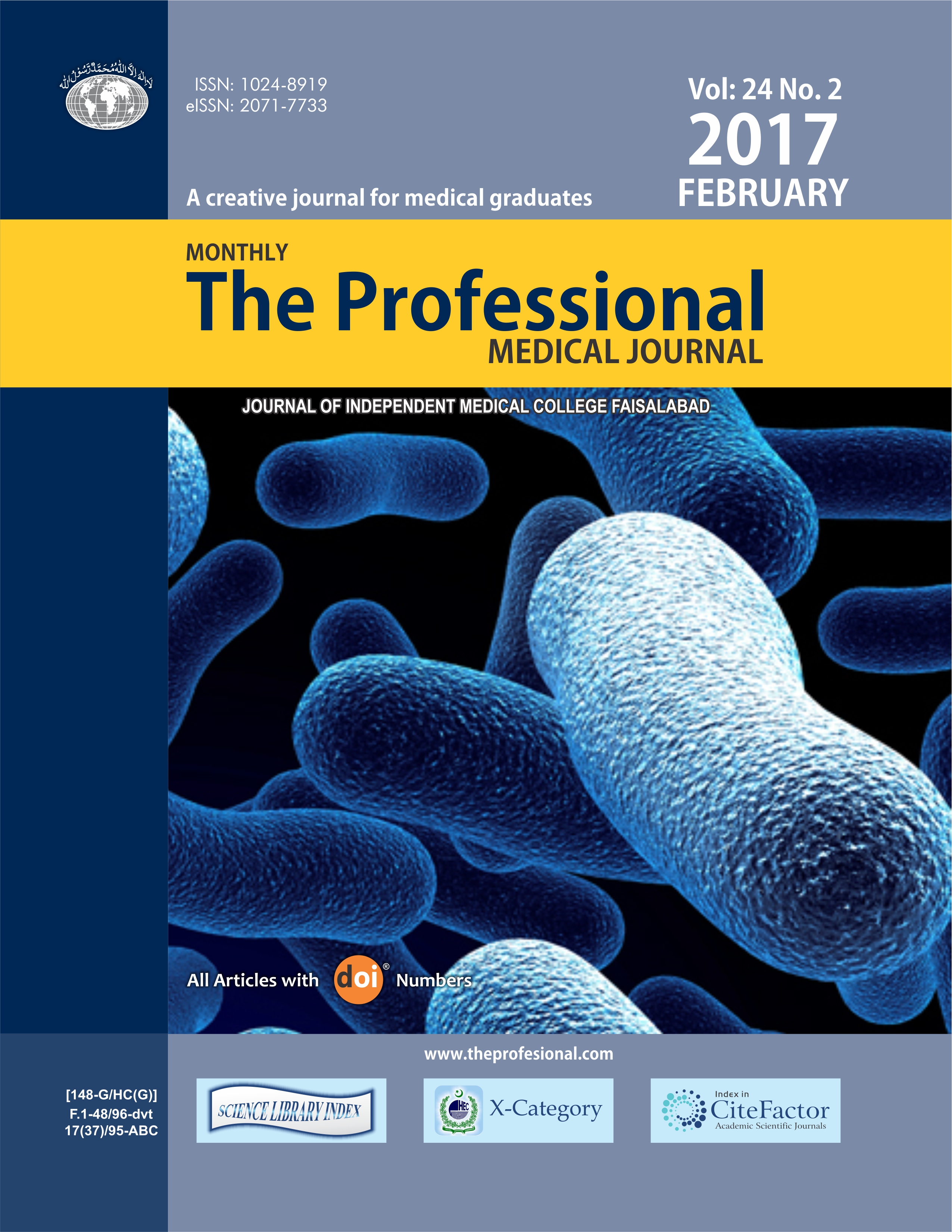 Downloads