INDUCTION OF LABOR;
EFFICACY AND SAFETY OF INTRAVAGINAL PROSTAGLANDIN E2 PESSARY
Keywords:
Induction,, Prostaglandin E2,, pre-eclampsia
Abstract
Efficacy and safety of intra-vaginal prostaglandin E2 pessary for induction of
Labor. Objectives: To evaluate the efficacy and safety of intra-vaginal prostaglandin E2 pessary
for induction of Labor. Study Design: Case control study. Setting: Gynecological and obstetric
ward of Liaquat University of Medical and Health Sciences Hospital, Hyderabad. Period: 14 Feb
2012 to 13 Feb 2013. Study Population: All the Pregnant women at term or post term admitted
in gynae ward from 14th February 2012 to 13th February 2013. Results: 100 women recruited
in the study, study carried out at Gynecological ward of Liaquat University of Medical and Health
Sciences Hospital Hyderabad. Analysis of booking status listed in Table-I revealed that 68% (n
= 68) were un-booked having no antenatal care and 32.0% (n = 32) were booked. There were
no protocol violation, relation to the parity listed in Table-II showed maximum number of patients
(n = 62) 62.0% Primigravida and (n = 38) 38.0% multigravidas were include. Age distribution
is listed in Table-III maximum patients (n = 49) 49.0% at age between 26 - 35 years, 35 (35.0%)
were between 20 - 25 years, 10 (10.0%) were >35 years and 06 (6.0%) patients were belong to
less than 20 years. Regarding the gestational age 57 (57.0%) patients in our study presented
between 37 - 39 weeks of gestation. However, 47 (47.0%) patients were at 40 - >40 weeks
of gestation showed in the (Table-IV). Indication for cervical ripening and induction of labor
is listed on Table-V commonest indication was pregnancy induced hypertension followed by
prolonged pregnancy, and IUGR etc. Table-VI shows the Bishop score 30 (30.0%) had Bishop
Score 2 – 3, while 70(70.00%) had a bishop score 4-5. Table-VII shows induction-delivery
interval, Greater number of women (66/100) delivered within 24 hours of start of induction.
Table-VIII showed mode of delivery, majority of the women had normal vaginal deliveries 64.00
while 16 deliveries by assisted vaginal deliveries while in remaining 20 cases caesarean section
done. Table-IX shows four babies had an Apgar score 4/10 at end of 1 min and 7/10 at end of
5 min, whereas 96 babies had an Apgar score of 9/10 in 1 min. The indications for caesarean
section are shown in Table-X. There were 09(9%) cases of failed induction, 11 cases of a fetal
distress (Meconium stained liquor). There was no increased incidence of neonatal sepsis or
Chorioamniotis or puerperal sepsis in any of our patients. No perinatal morbidity or mortality
or any severe maternal complications were noted while mild side effects were noted which is
mentioned in (Table-XI). Conclusion: In developed countries prostaglandin E2 are widely used
for ripening of unfavorable cervix in induction of labor but patient response vomiting, diarrhea,
tachycardia, and fever are commonly observed minor side effects. Induction with Prostaglandin
reduced the rate of pregnancies progressing beyond 41 weeks and related feto-maternal
morbidity and mortality. After excluding contra indication all women should be offered induction
at 41 completed weeks. Induction with prostaglandin with medical disorder like preeclampsia is
safe and better feto maternal outcome.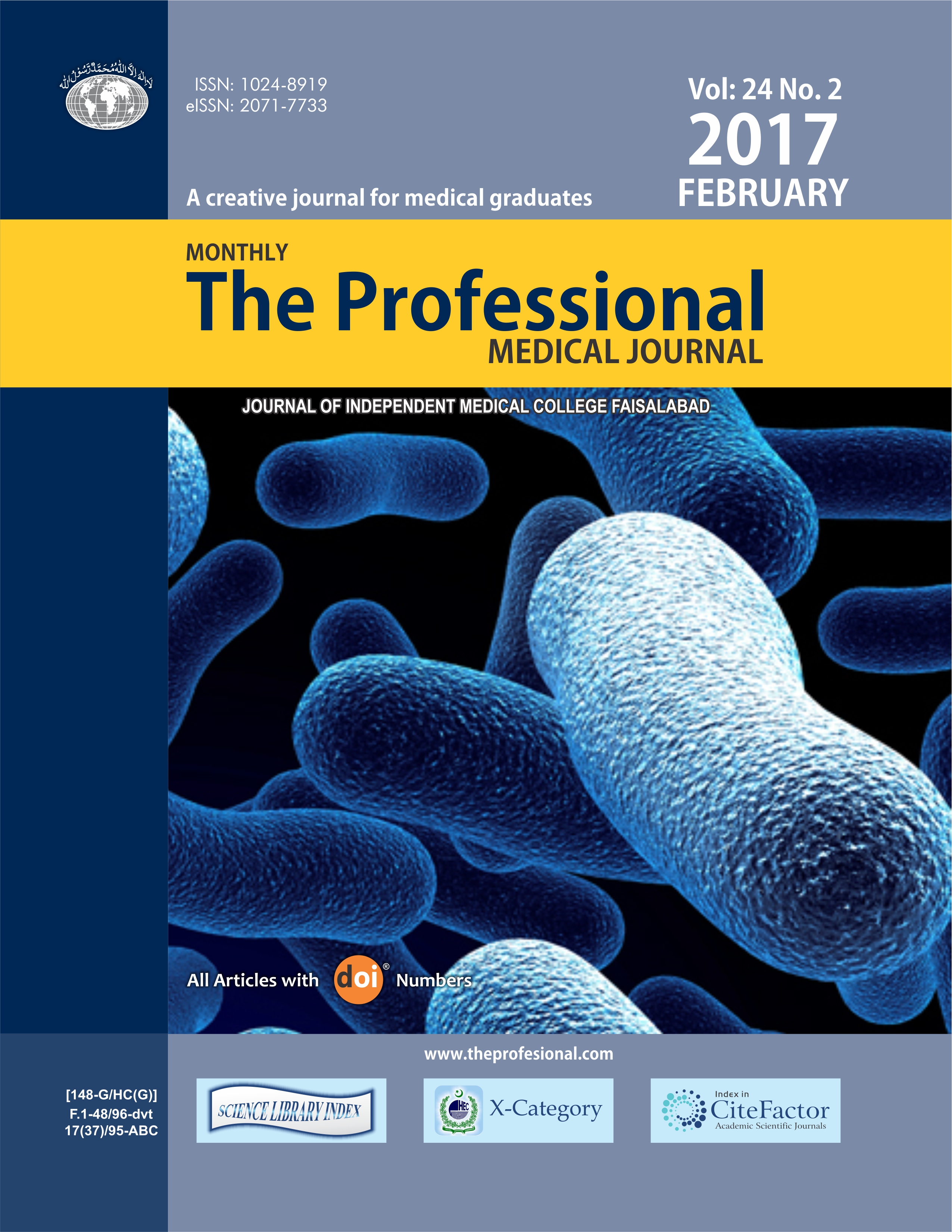 Downloads