HEPATITIS B AND C;
AN IMMUNO-CHROMATOGRAPHIC STUDY OF HEPATITIS B AND C PREVALENCE IN SOUTHERN PUNJAB
Keywords:
Hepatitis C,, Hepatitis B,, Layyah,, Rajanpur,, Anti-HCV,, HBsAg,, ICT
Abstract
Objectives: This study was conducted to find out the prevalence of Hepatitis
B and C in two different areas of southern Punjab. Settings: Layyah and Rajan pur region of
southern Punjab Pakistan. Study Design: Descriptive, cross sectional study. Study Period:
This study was conducted during the period of August to November 2014. Methods: 1824
subjects were selected from both male and female population visiting the free eye camps at
Layyah and Rajanpur region. All the selected subjects were tested for HBsAg and for anti-HCV
antibodies with Immuno-chromatographic test kit. Results: The cumulative prevalence was
found 13 %, however the seropositivity of HCV was higher (nine %) as compared to HBV (four
%). Conclusion: Findings of our study shows that HCV and HBV prevalence in under study
areas is higher than the nationwide average. This menace can only be cope up with creating
awareness about diseases and proper disease management.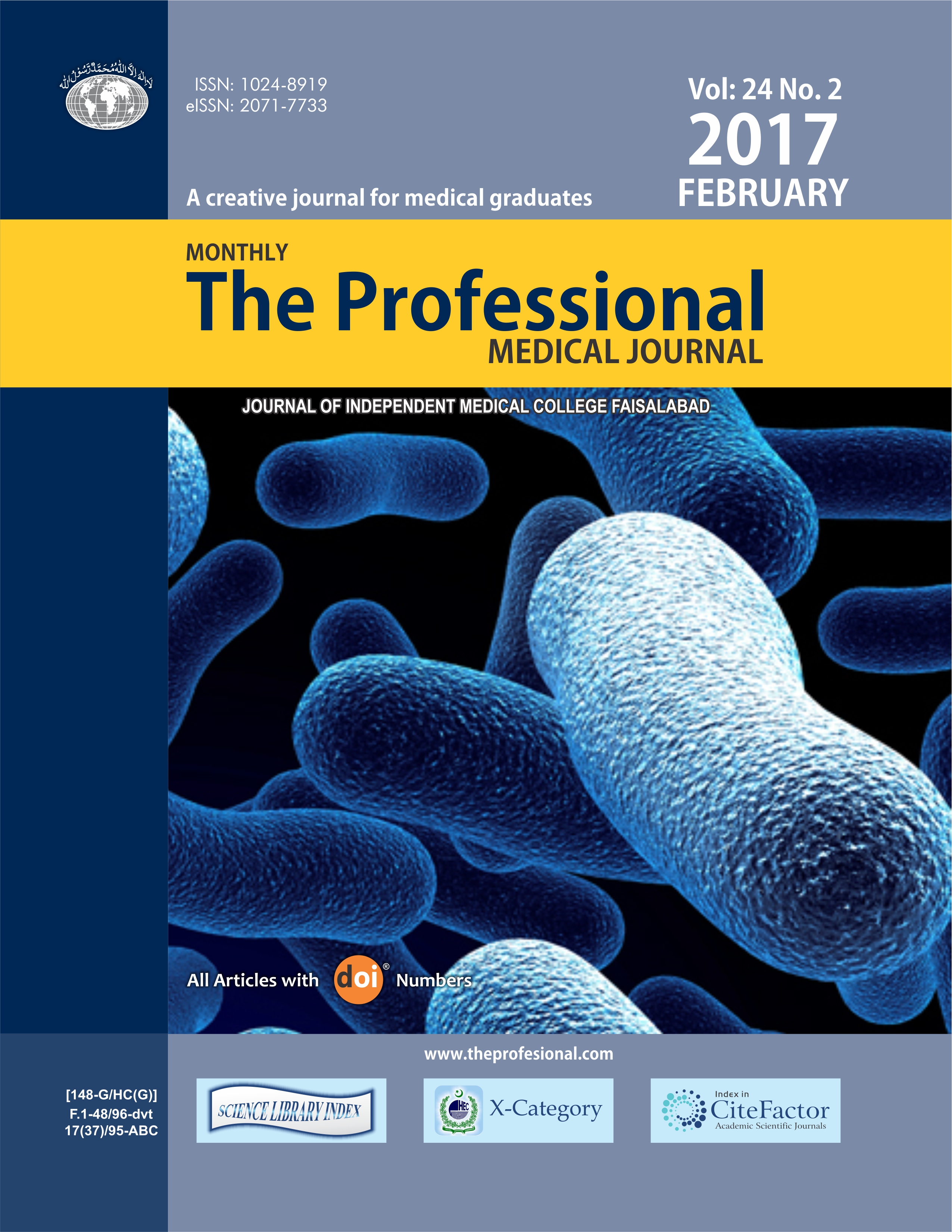 Downloads