INTRAMEDULLARY INTERLOCKING NAILING;
WITHOUT IMAGE INTENSIFIER, ORTHO-TABLE AND X-RAYS - A RECOGNIZED TECHNIQUE. (A COMPARATIVE STUDY)
Keywords:
Intra-medullary (I/M),, Inter-locking (I/L),, Combined Military Hospital (CMH)
Abstract
Static I /M I/L Nailing is considered to be the gold standard for fixing mid-shaft
fractures of long bones. Flexible nails or plates are used in children for internal fixation of such
fractures to avoid damage to epiphysis. Nailing is done under image intensifier using orthotable.
These prerequisites are not available in all peripheral hospitals especially in a resource
constrained country like Pakistan. A technique was evolved to do static I/M I/L Nailing without
image and ortho-table while working under such conditions at MASH at CMH Muzaffarabad.
The results were compared with the procedure done under image by the same surgeon.
Study Design: Retrospective comparative study. Settings: Field Hospital (MASH) at CMH
Muzaffarabad, CMH Kharian, CMH Malir and CMH Nowshera. Period of Study: Sep 2007 to
March 2016. Material and Method: 165 cases of fracture femur, tibia and humerus were fixed
with static I/M I/L Nailing without image intensifier while 148 cases of fractures of these bones
fixed under image using ortho -table by the same surgeon were included in the study. Results:
A minimum follow-up of 06 months was done and observations made regarding estimated
blood loss, average time of operation (including anesthesia), and fracture healing time, weight
bearing, early and late complications. Results are compared in two groups. Conclusion: I/M I/L
Nailing for long bones fractures can be done without image intensifier11 or any intra-operative
X-rays.4 Ortho-table is also not essential. Technique is simple. Opening the fracture site is not
required in most of the cases. Minimal access is used when fracture site opening is required. It
does not compromise any principle for internal fixation. Distal interlocking screws are applied
without making a cortical window and their position is doubly confirmed intra-operatively by
a simple technique (not mentioned in literature before this study). There are no added risks
involved12 and results are comparable to the procedure done using image intensifier and orthotable.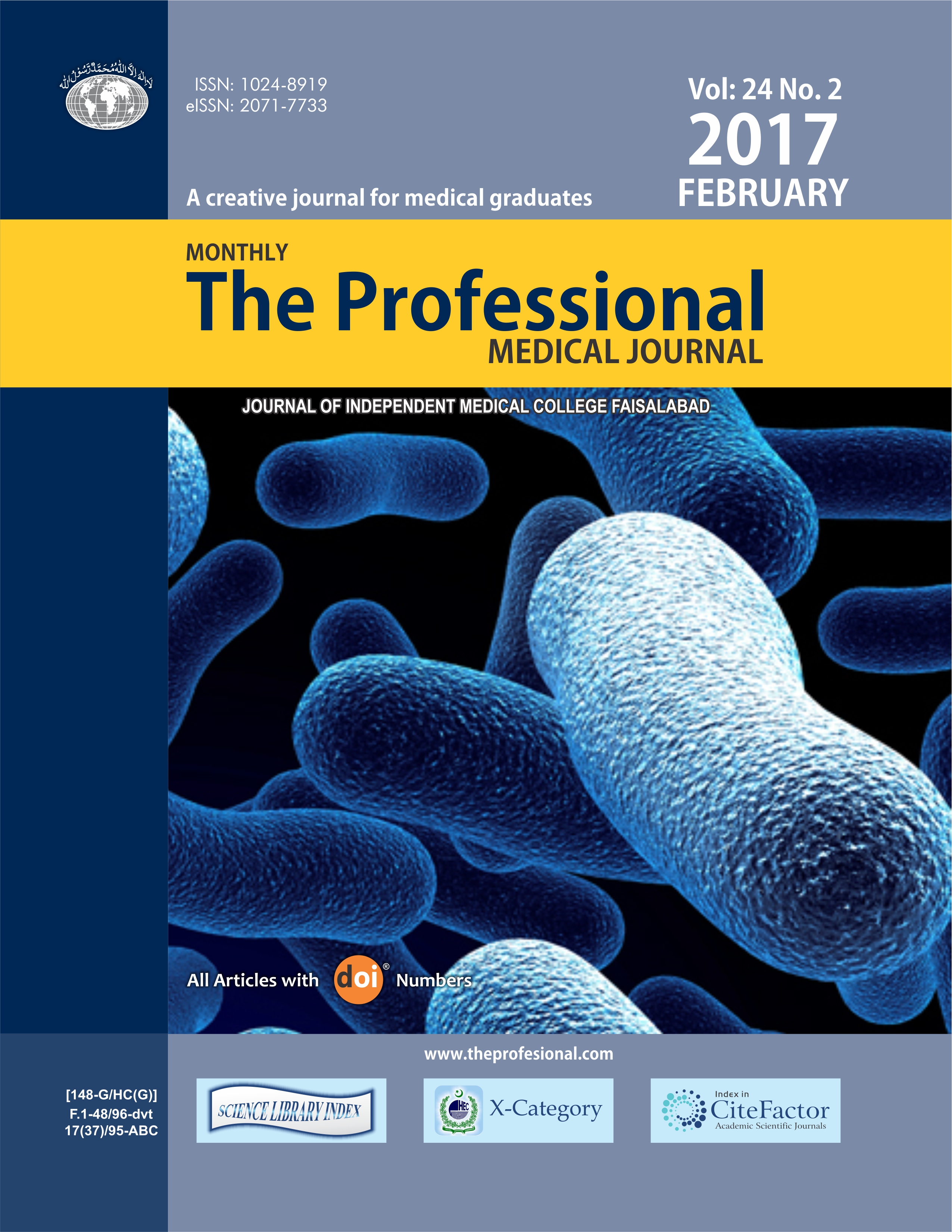 Downloads