PRIMIGRAVIDAS;
FREQUENCY OF DIFFERENT MODE OF DELIVERIES AND ASSOCIATED MATERNAL COMPLICATIONS
Keywords:
Spontaneous vaginal delivery,, Primigravidas,, Perineal wound infection
Abstract
Objectives: To determine frequency of different mode of deliveries and
associated maternal complications in primigravidas in tertiary care setup. Study Design: Case
series study. Setting: Department of Obstetrics and Gynaecology (Liaquat University Hospital)
Hyderabad, Sindh, Pakistan. Period: 6 months from Jan 2009 till June 2009. Methodology: All
the primigravidas underwent delivery by any means i-e emergency\elective caesarean section
or spontaneous vaginal delivery\instrumental vaginal delivery and developed postpartum
complications up till 7 days after delivery were included. Data was analyzed on pre- designed
profoma and was analyzed through software program SPSS version 10. Results: In this study
most frequent mode of delivery were found to be spontaneous vaginal delivery 46(36.8%)
and emergency caesarean section 29(23.2%) while forceps 8.8%, vacuum 20% and elective
caesarean section 1.2%. Complications associated with mode of deliveries included postpartum
hemorrhage were reported to be 51.2%, abdominal wound infection 11.2%, perineal wound
infection 17.6%, retained products of conception 28% and puerperal sepsis 16.8%. Conclusion:
Deliveries in our setup are mostly conducted by dais (birth attendants) without any aseptic
measures and without assessing the abnormalities that will leads to emergency caesarean
section or instrumental vaginal deliveries and in the consequence of these entire patients
develop postpartum complications.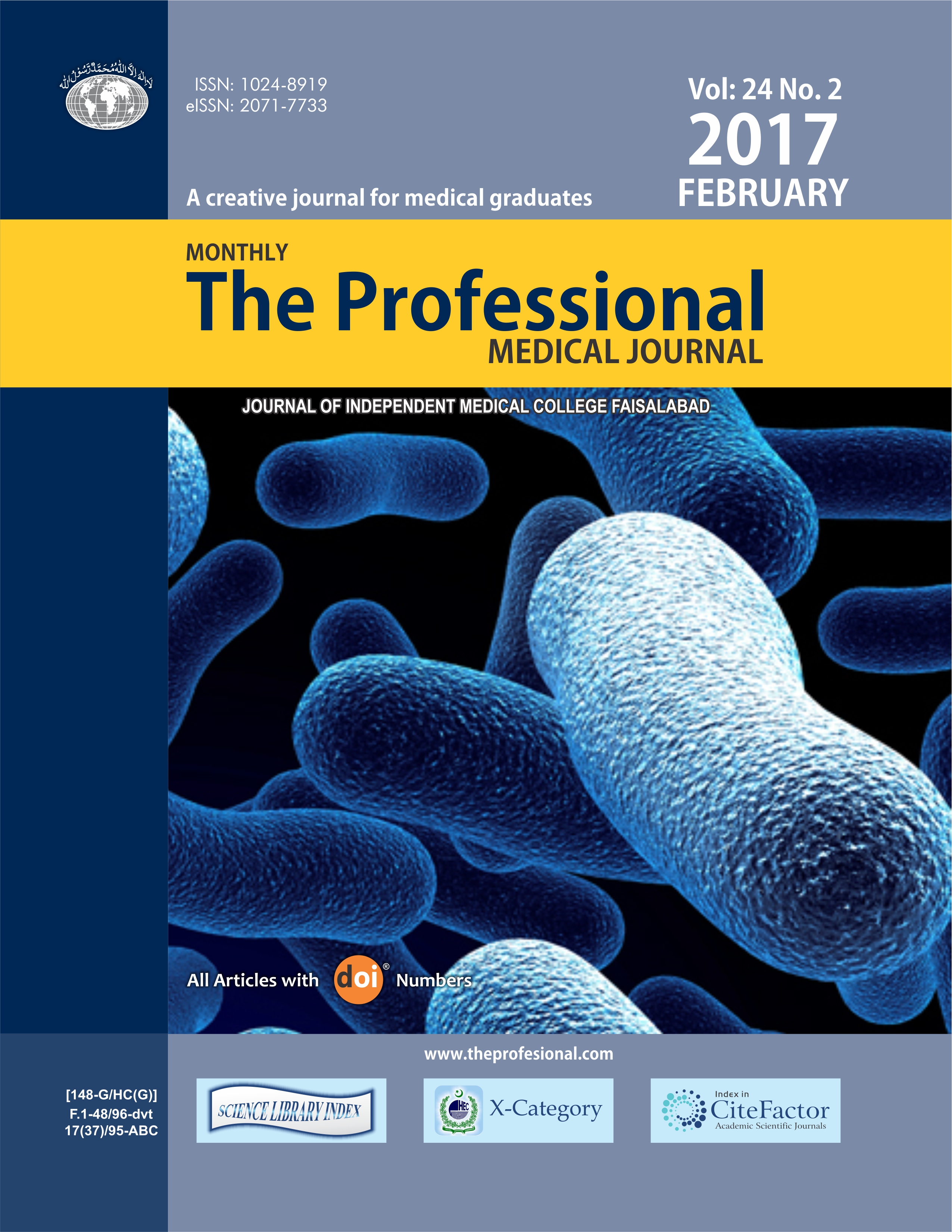 Downloads