DIABETIC RETINOPATHY;
FREQUENCY AT LEVEL OF HbA1C GREATER THAN 6.5%
Keywords:
Diabetic Retinopathy,, Non-proliferative,, HbA1c
Abstract
Objectives: The purpose behind this study was to frequency of diabetic
retinopathy at level of hba1c greater than 6.5%. Material and Methods: 130 patients with type-II
diabetes mellitus with duration of more than >5years with HbA1c level of >6.5% were selected.
After taking detailed history regarding diabetes mellitus and diabetic retinopathy, Fundoscopic
examination of eye was done. All the information was noted in proforma and analyzed using
SPSS version 16.0. Results: Frequency of diabetic retinopathy was observed in 23.85%
(31/130) and in those cases average HBA1C was 8.08±0.91 (%). Regarding severity, 74.2%
were non-proliferative diabetic retinopathy and 25.8(8/31) was proliferative diabetic retinopathy.
Conclusion: Our study showed a higher prevalence of diabetic retinopathy more commonly in
those patients who had HbA1C more than 8%.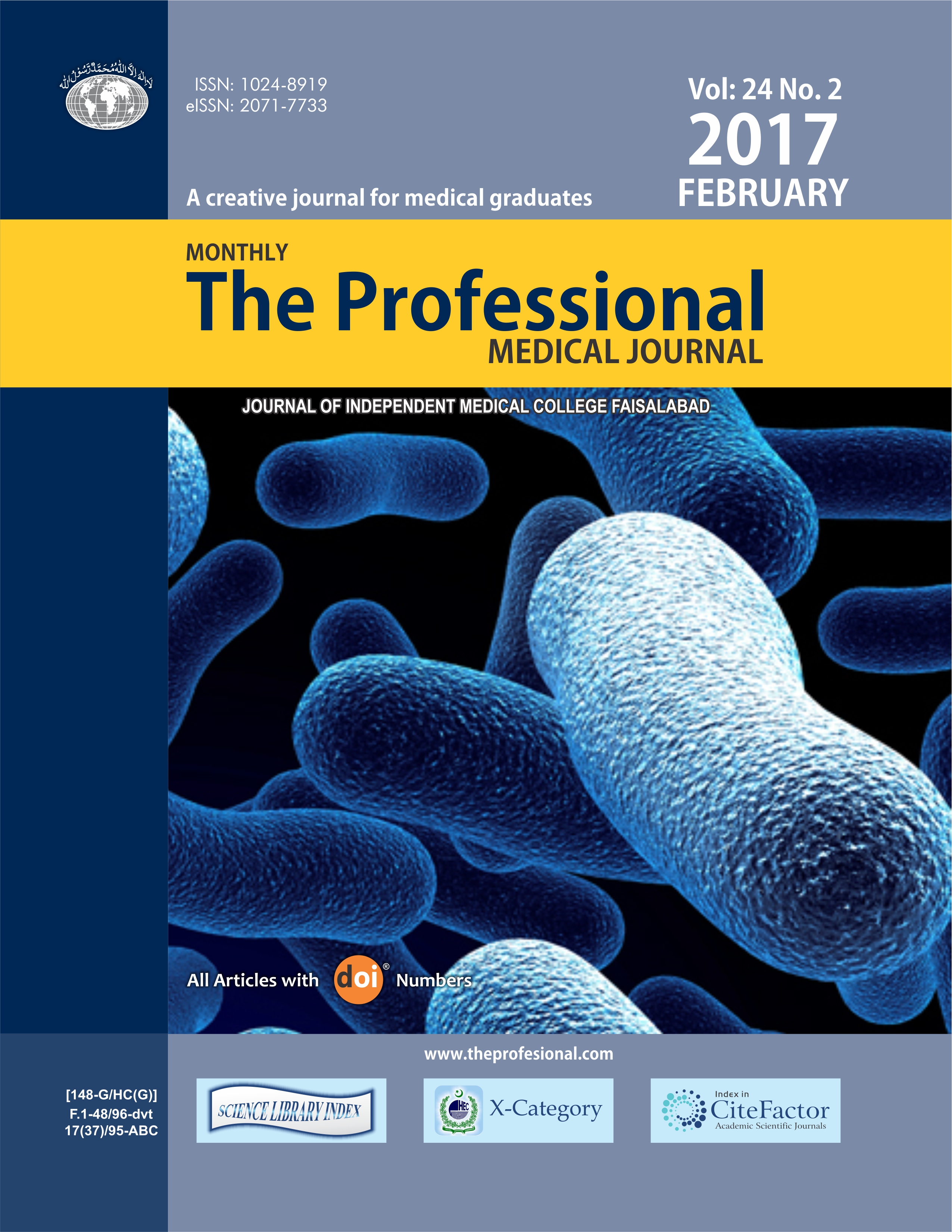 Downloads