MATERNAL WEIGHT;
IMPACT ON SUCCESS OF VAGINAL BIRTH AFTER CESAREAN SECTION
Keywords:
VBAC,, obesity,, caesarean section,, maternal weight,, BMI,, trial of labor
Abstract
Impact of maternal weight on success of VBAC. Introduction: Worldwide
Cesarean section is the commonest obstetrical procedure to be performed and same situation
is in Pakistan. One strategy is to offer vaginal birth after cesarean section to reduce the alarming
cesarean rate. Many factors have been Identified which can affect success of trial of labor.
Maternal weight has an important relation with the reproductive health of women, as obesity
during pregnancy is associated with increased maternal and fetal risk. Maternal obesity has
been shown to be associated with increased rates of primary cesarean delivery and failed trial
of vaginal birth after cesarean delivery. Objectives: To determine the effect of maternal weight
on success of VBAC. Study Design: Cross sectional study. Period: May 2012 to October 2013.
Setting: Liaquat university hospital, Hyderabad. Material and Methods: a total of 96 women
which fulfilled the selection criteria were included in the study. Results: The women included in
the study had a mean age of SD (range), 29.94+ 4.41 (20-40 years) successful vaginal births
was observed in 57(59.4%) women and 39(40.6%) had an emergency repeat cesarean delivery.
Body mass index was noted among all the women, 23(24.0%) were obese and 73 (76.0%)
were non-obese. Out of 23(24.0), 7(30.4%) had successful VBAC and 16(69.6%) women had
successful trial of labor and 23(31.5%) delivered by repeat Caesarean delivery. (P.0.002) P value
= 0.001 is statistically significant and calculated by Fisher's exact X2 test. Conclusions: Obesity
is associated with decreased chances of successful VBAC, making it a risky option for obese
women.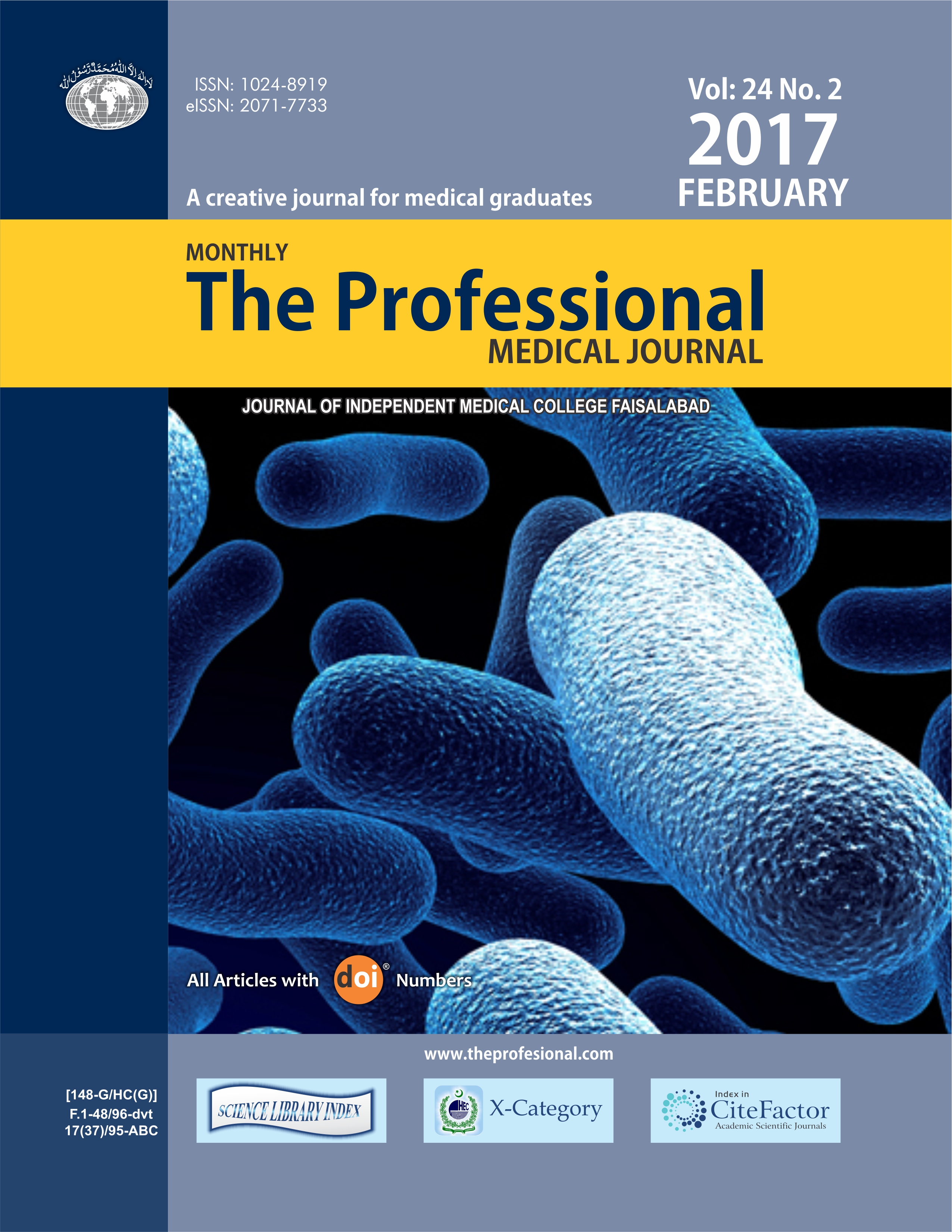 Downloads