PRE DIALYSIS PATIENTS;
FREQUENCY OF MALNUTRITION IN CHRONIC KIDNEY DISEASE
Abstract
Introduction: Chronic kidney disease (CKD) is an alarmingly increasing
condition from day to day andit is assumed that malnutrition is co-existent in patients with
chronic renal failure (CRF). Malnutrition also occurs in pre-dialysis patients. Such patients
have reduced body weight, depleted fat (energy) stores, loss of somatic protein (low muscle
mass) and low levels of different plasma proteins like pre-albumin albumin, transferrin, and
others. Objective: To ascertain the frequency of malnutrition in dialysis independent patients
of chronic kidney disease. Setting: Department of nephrology, Jinnah Postgraduate Medical
Centre Karachi. Duration of study: 6 month from 1 June 2013 – 1 December 2013. Study
design: cross sectional study. Subjects and methods: Patients with chronic kidney disease
(GFR <60ml/min/1.73m2) on conservative management irrespective of cause and sex were
studied. All Patients with CKD stage 3 and onwards i. ecreatinine clearance less than 60ml/
min/1.73m2for more than 6 months were considered. Descriptive analysis of these patients
was done by: Calculating mean ± SD for age and duration of disease. Male to female ratio
was calculated. Frequency of malnutrition in undialysed patients was calculated. The effect
modifier of age, gender, duration of disease was controlled through stratification. Chi square
test was applied and p value ≤0.05 was taken as significant. Result: Out of 137 patients, 80
were males and 57 were females and the mean age of patients was 58 ±5.8. Mean duration of
disease was 5.2 ±1.05. Moderate malnutrition cases were 58(42.3%) while severe malnutrition
was observed in 32(23.35%) cases. Conclusion: Patients of chronic kidney disease were found
to be at risk of malnutrition.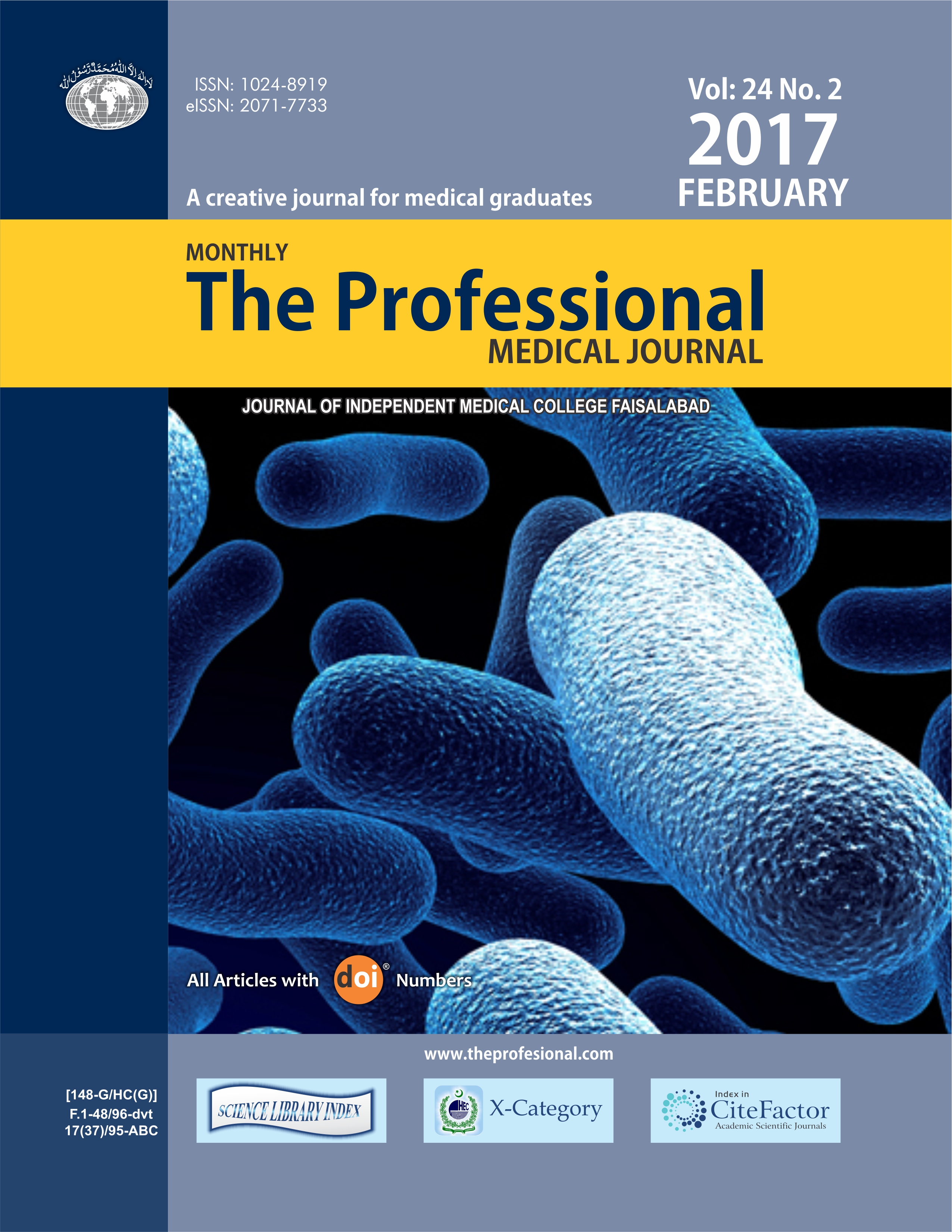 Downloads