β THALASSEMIA;
A CASE REPORT OF ORAL AND MAXILLOFACIAL MANIFESTATION FROM POPULATION OF KARACHI PAKISTAN
Keywords:
β-thalassemia,, Oral and Maxillofacial manifestation.
Abstract
Thalassemia is a single gene inherited blood diseases. Its causes abnormalities
in in various human organ including oral and maxillofacial regions. A case report of 25 years
old, β thalassemia patient from Karachi Pakistan. It is evident from this case report that if blood
transfusion start regularly from early age and iron overload is controlled by proper drugs, then
intensity of manifestation in oral and maxillofacial regions becomes less and thus increasing
life span probability.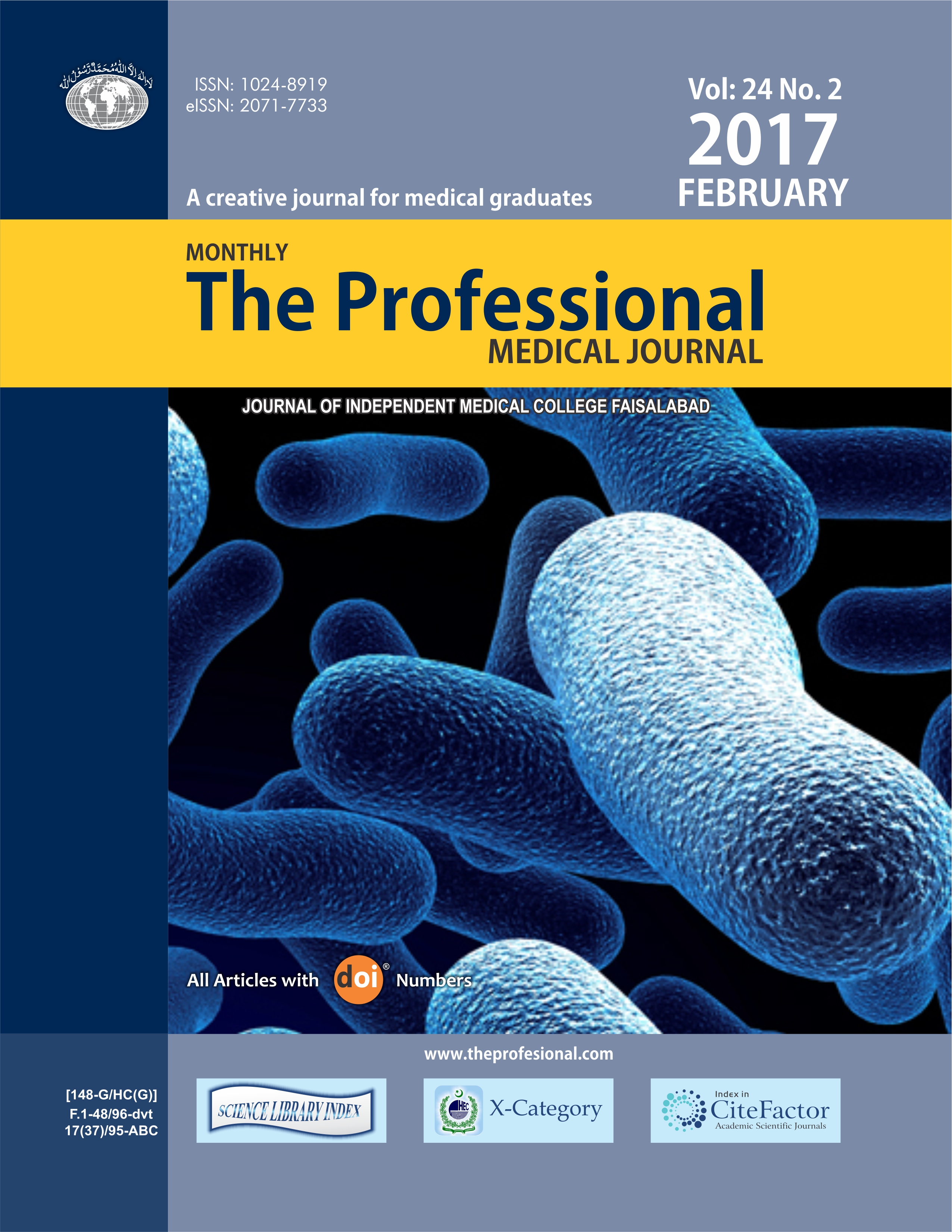 Downloads