DENTAL PROSTHESIS;
ASSESSMENT OF GRADES OF FAILURES OF CONVENTIONAL FIXED DENTAL PROSTHESIS BASED ON SEVERITY
Keywords:
Crowns, Dental Restoration Failure, Fixed Dental Prosthesis, Metal-Ceramic
Abstract
Introduction: Fixed dental prostheses (FDPs) are still preferred owing to their
durability, esthetics, cost-effectiveness, adequate retention and lack of a surgical procedure.
These restorations generally demonstrate longer life and durability in clinical service. Despite
the high survival rates, FDP complications are frequently encountered. Although several
studies have reported on complications associated with FDPs, there is a lack of a standard
and universal reporting system for FDP failures. Objectives: To evaluate FDP failures using an
easy classification scheme relevant to all conventional FDP failures. To assess the prevalence
of FDP failures based on this system. Study Design: Cross-sectional study. Setting: Margalla
Institute of Health Sciences (MIHS), Rawalpindi. Period: From 20th July 2014 to 20th January
2015. Materials and Methods: Subjects reporting to the outpatient department with complaints
of failed crowns or bridges were included in the study. FDP failures were classified according
to Manappallil's classification. Data was analyzed using SPSS version 24. Descriptive statistics
were calculated. Results: Majority (31.6%) of the FDP failures were classified as Class I failures
while the second most common FDP failures belonged to Class IV with a prevalence of 30.1%.
Majority of the study subjects had been wearing FDPs for a period of 2 – 5 years while a few
(2%) reported a history of use of FDP for more than 15 years. Conclusion: Class I failures are
the most prevalent failures in FPDs.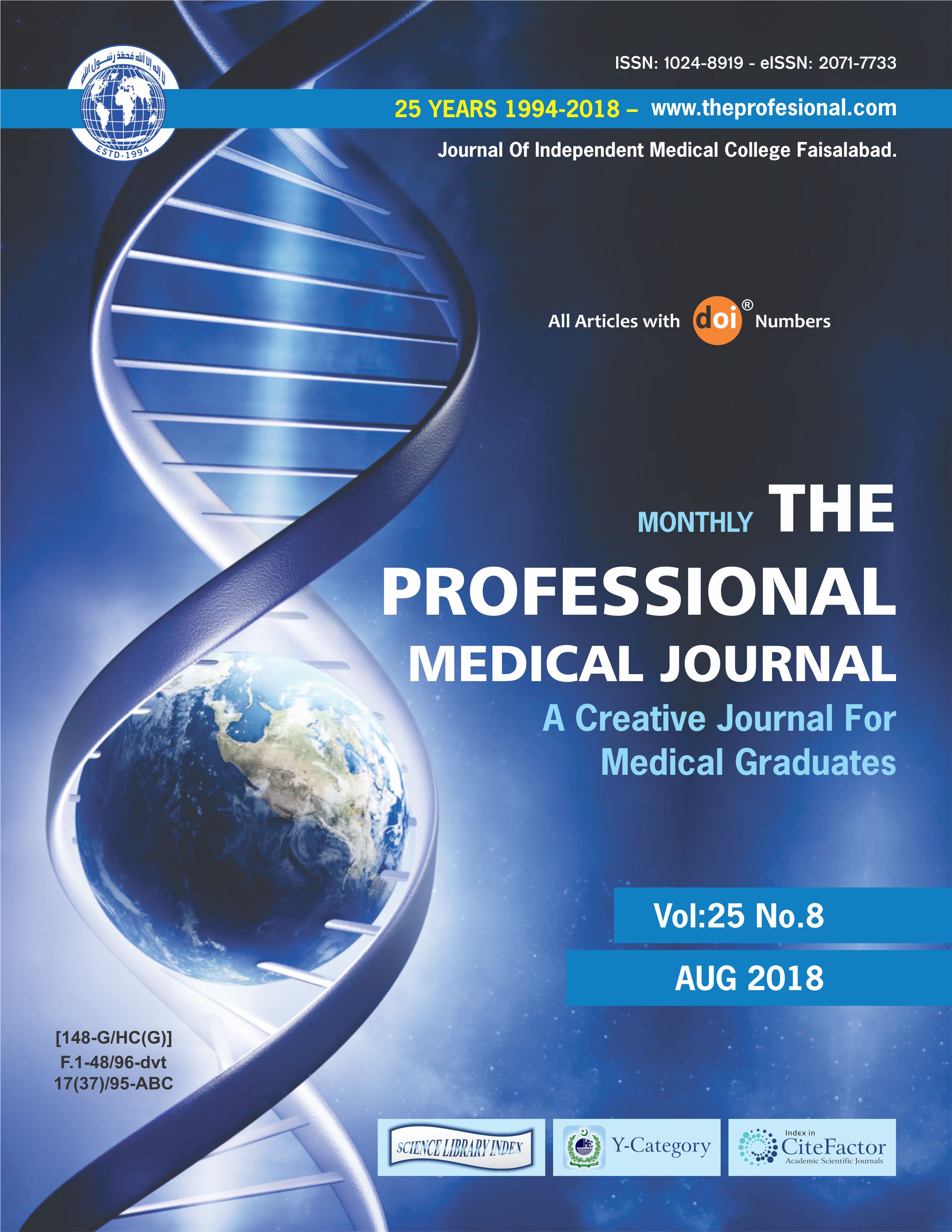 Downloads