FIRST PRIMARY TOOTH ERUPTION;
A SURVEY OF ITS TIMING IN PAKISTANI CHILDREN AND FACTORS AFFECTING ITS CHRONOLOGY
Keywords:
First deciduous tooth,, Chronology,, Eruption
Abstract
Objective: To find out the eruption timing of the first deciduous tooth and the
factors affecting its eruption timing. Study Design: This study is hospital based. Setting:
Lahore and Rajana. Period: 07.01.2016 to 28.08.16. Material and Method: All the participating
children are from 05 months to 13 years age. In this study, information about children's first
deciduous tooth eruption, mode of feeding, nutritional status and the family's socioeconomic
status is taken from their mother. The data is fed in SPSS for window V 16.0 and calculated
the average age at which the first milk tooth is erupted. Result and Conclusion: A total of
170 children from both genders were scrutinized. The first deciduous tooth eruption in our
study was found to be the mandibular central incisor at the mean age of 8 months (7.86). Girls
get early primary dentition than boys, breast and non-breast feeding bears no difference and
children from low socioeconomic group have early primary eruption.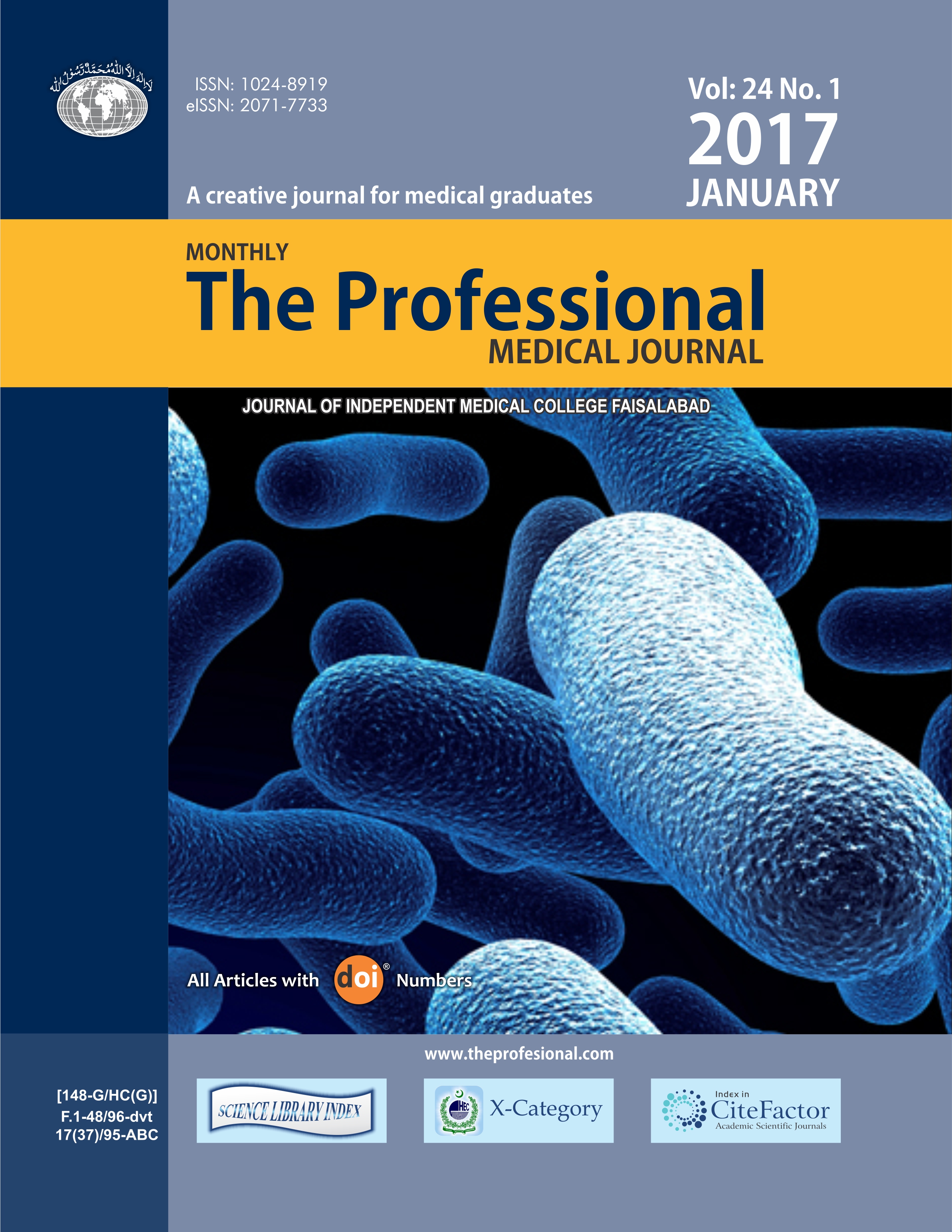 Downloads