MICROALBUMINURIA;
AMONG PATIENTS WITH ACUTE ISCHEMIC STROKE ADMITTED IN TERTIARY CARE HOSPITAL.
Keywords:
Albuminuria,, Diabetes Mellitus,, Hypertension,, Ischemia,, Stroke.
Abstract
Objectives: To determine the frequency of microalbuminuria in patients
with acute ischemic stroke. Study Design: Cross-sectional study. Setting: Medical floor,
Independent University Hospital, Marzipura, Faisalabad. Study Duration: Two years, from 1st
October 2013 to 30th September 2015. Materials and Methods: 95 patients of ischemic stroke,
with or without diabetes mellitus and hypertension were tested for early morning urine albumin
to creatinine ratio, after excluding patients with raised serum creatinine, urinary tract infection,
congestive heart failure and menstruation. A urinary albumin to creatinine ratio of 30 to300 μg/
mg was considered as MA. Results: Out of a total of 95 patients, MA was present in 46(48.4%)
and absent in 49(51.6%) patients. Out of 33 diabetic patients, MA was present in 18(54.5%)
patients while out of 62 non-diabetics 28(45.2%) had MA. Out of 55 hypertensive patients,
MA was present in 27(49.1%) while out of 40 non-hypertensives 18(45.0%) had MA. Among
14 patients having both diabetes mellitus and hypertension, 8(57.1%) were having MA. Out
of 20 patients without both diabetes and hypertension, 8(40.0%) had MA. Conclusion: Given
the high frequency of microalbuminuria in patients with ischemic stroke, microalbuminuria is a
useful modifiable factor in addition to conventional risk factors in identifying those at increased
risk of ischemic stroke.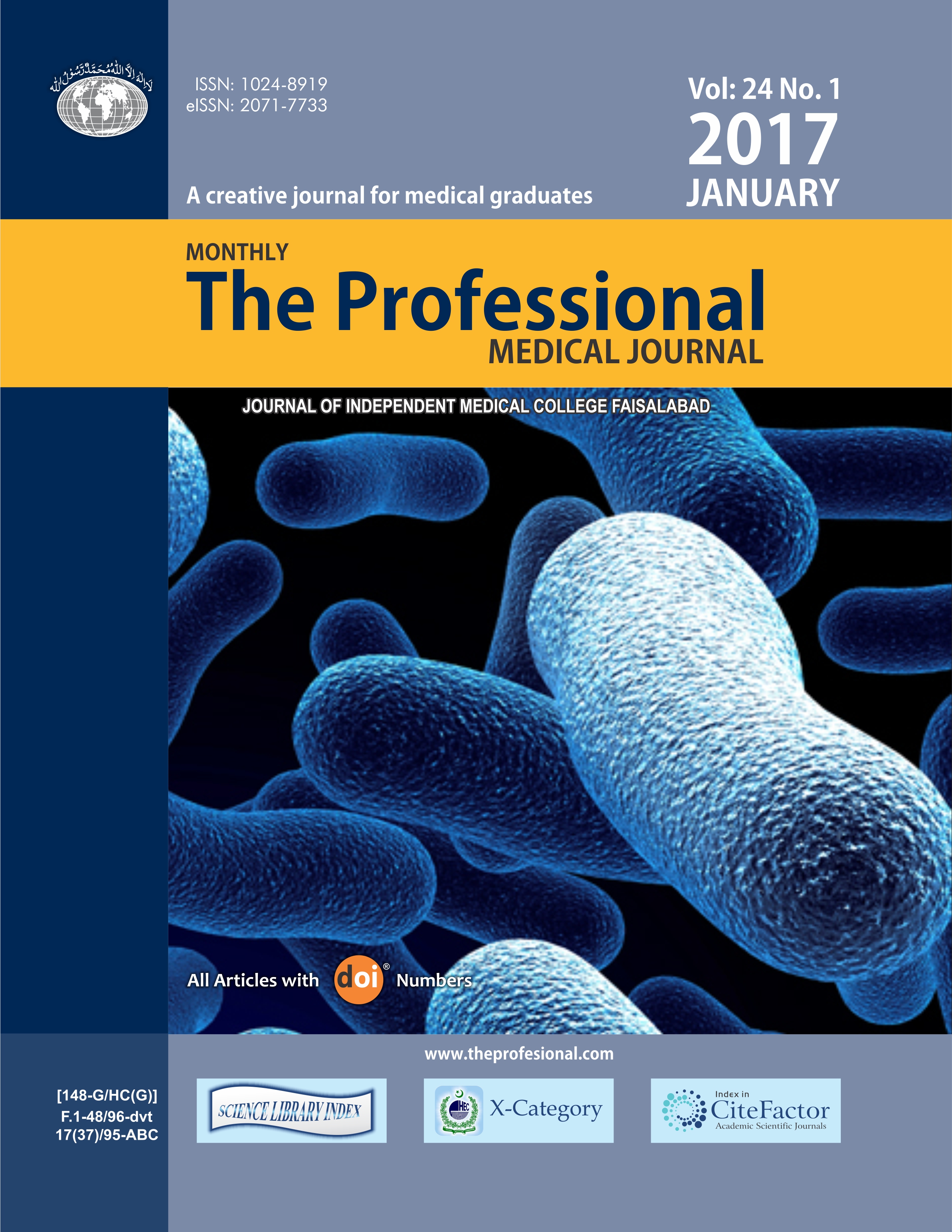 Downloads