UNSTABLE FRACTURE OF THORACOLUMBAR SPINE;
OUTCOME OF TRANS PEDICULAR SCREWS FIXATION
Keywords:
Thoracolumbar fractures,, pedicular screw,, short segment fixation
Abstract
Objectives: To evaluate the functional outcome of unstable thoracolumbar
fractures fixed with pedicular screws and rods. Study Design: Descriptive case series. Setting:
Department of Orthopedics and Spine surgery Ghurki Trust Teaching Hospital Lahore. Period:
February 2013 to October 2015. Material & Methods: Patients of either gender or all ages
with thoracolumbar fractures fulfilling the inclusion criteria were fixed with pedicular screws
and rods under general anesthesia. Post operatively patients were reviewed monthly for one
year and results were analyzed according to modified McNab criteria as excellent, good, fair
and poor at final follow up. Results: A total of 281 patients including 193(68.68%) males and
88(31.32%) females with mean age 28.32 years (range 18 to 60 years) were included in our
study. Majority (91 patients) had fractures of L1 followed by L2 (73 patients) fracture and D12
(67 patients) fracture. Pre operatively 95(33.81%) were neurologically graded as Frankle grade
D,73 (25.98%) grade C while 49(17.44%) were graded as Frankle grade E.Post operatively final
follow up at one year yielded excellent clinical outcome in majority (91.46%,n=257) while good
and fair outcomes were reported in 6.41%(18 patients), and 2.14%(6 patients) respectively
according to modified McNab criteria. No post op neurological detoriation, mortality or other
major complication was reported in the study. Conclusion: Pedicular screw and rod fixation
for unstable thoracolumbar fractures gave excellent functional results in majority of patient as it
reduces complications of recumbency and helps in early mobilization. We recommend it as a
first line treatment for such fractures.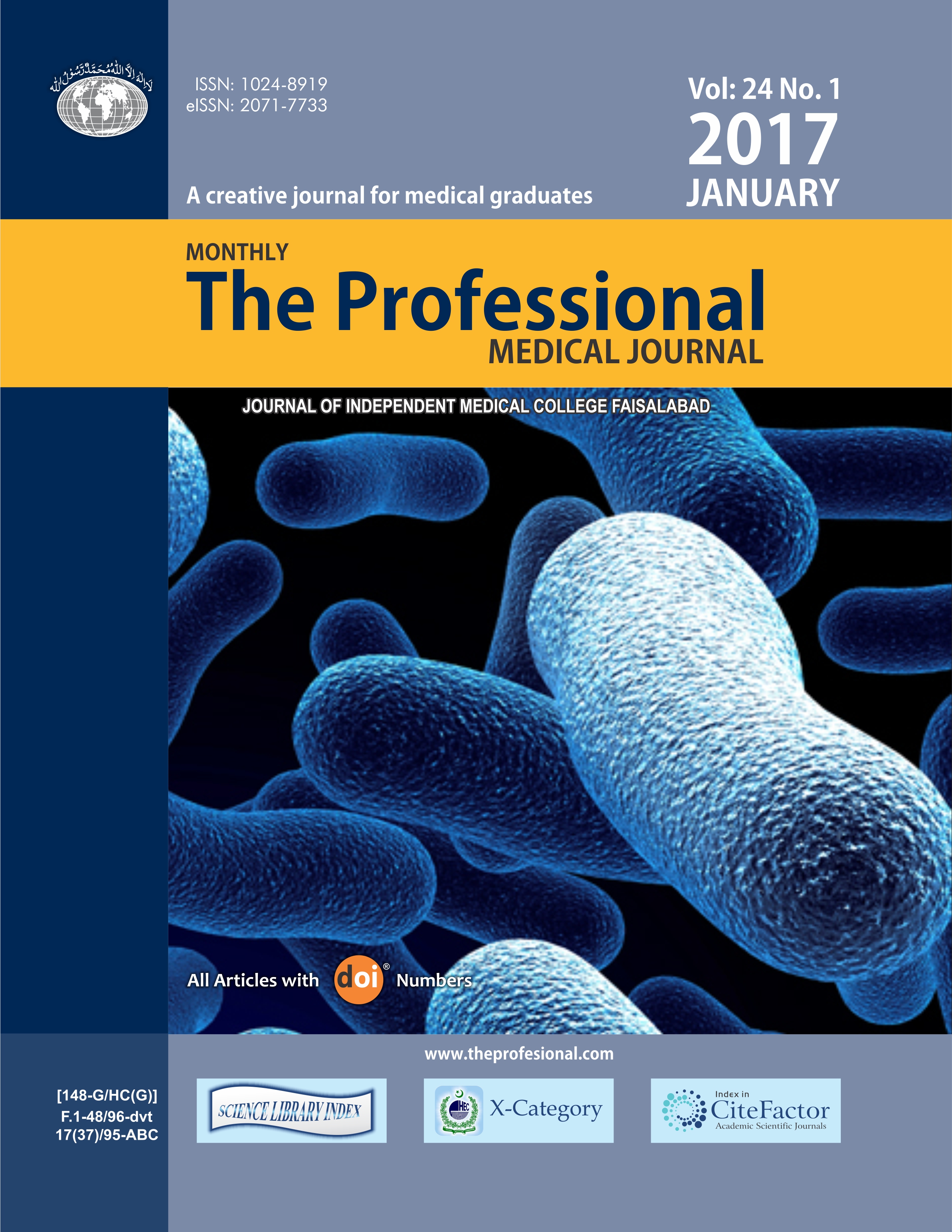 Downloads