Comparison of the ultrasonography guided catheterization with the landmark technique in internal jugular vein catheterization.
Keywords:
Cardiac Surgery, Central Venous Catheterization Landmark Technique, Ultrasonography
Abstract
Objective: To determine the differences in using the ultrasound guided technique as compared to the landmark technique for the cardiac catheterization procedures. Study Design: Cross-sectional study. Setting: Civil Hospital, Karachi. A Large Tertiary Care Hospital in Karachi, Pakistan. Period: November 2018 to November 2019. Material & Methods: Patients were divided into two groups, those who underwent catheterization through the landmark procedure and those who had the ultrasound guided procedure done. Various clinical and laboratory investigations were performed and recorded for the patients. The inclusion criteria was all the patients whose complete data was available in our archives, between the ages of 18 and 80 years, and belonging to the ASA Classification I to III, an international normalized ratio (INR) of <1.5 and platelet counts of >50,000 mm3. Results: The study population n= 600 patients, the mean age of patients was 65.2 +/- 10.6 years. We did not find any statistically significant differences in the age comparisons of the two groups, having a P-value of 0.3. Similarly, no difference was found in between genders, having a P-value of 0.8. When it comes to the duration of the bypass procedure there was no significant difference, the p value was 0.7. The success rate of the procedure was 89.79% in the landmark group and 98.07% in the ultrasound group, the P-value was significant at 0.04 respectively. Conclusion: The ultrasound-guided central venous catheterization is an effective and safer option when compared to the landmark technique.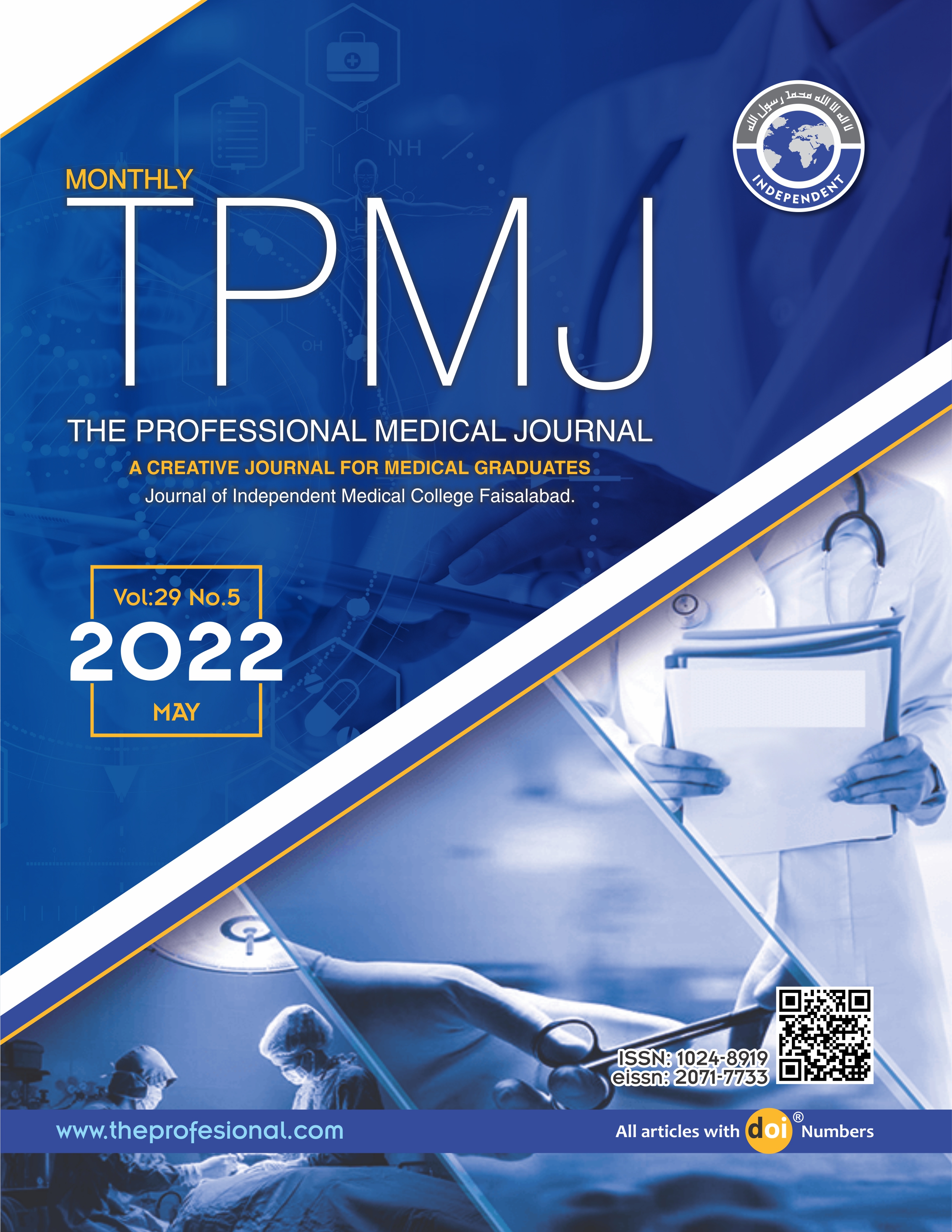 Downloads
License
Copyright (c) 2022 The Professional Medical Journal
This work is licensed under a Creative Commons Attribution-NonCommercial 4.0 International License.