Is Nasogastric Tube essential in abdominal surgeries? Randomized controlled trail.
Keywords:
Abdominal Distension, Hospital Stay, Nasogastric Tube
Abstract
Objective: Objective was to compare mean hospital stay in patients with abdominal surgeries with and without Nasogastric tube. Study Design: Randomized Controlled Trail study. Setting: DHQ Charsadda. Period: Jan to Nov 2018. Material & Methods: One hundred and thirty two patients who underwent abdominal surgeries according to a preset inclusion criteria were in this study. These Patients were randomly assigned using sealed opaque envelopes containing computer‐generated random numbers into with and without NG tube. Mean hospital stay was noted in both groups. Student 't' test was used to compare the mean hospital stay of both groups. Results: Mean age of patients in group A was 28.50 ± 9.28 years and for group B was 30.12+_9.09 years. Mean hospital stay for group A was 5.64+_2.32days and for group B was 8.73+_3.43 days with a p-value of < 0.000. Conclusion: Patient with nasogastric tube stay longer in hospital than without tube.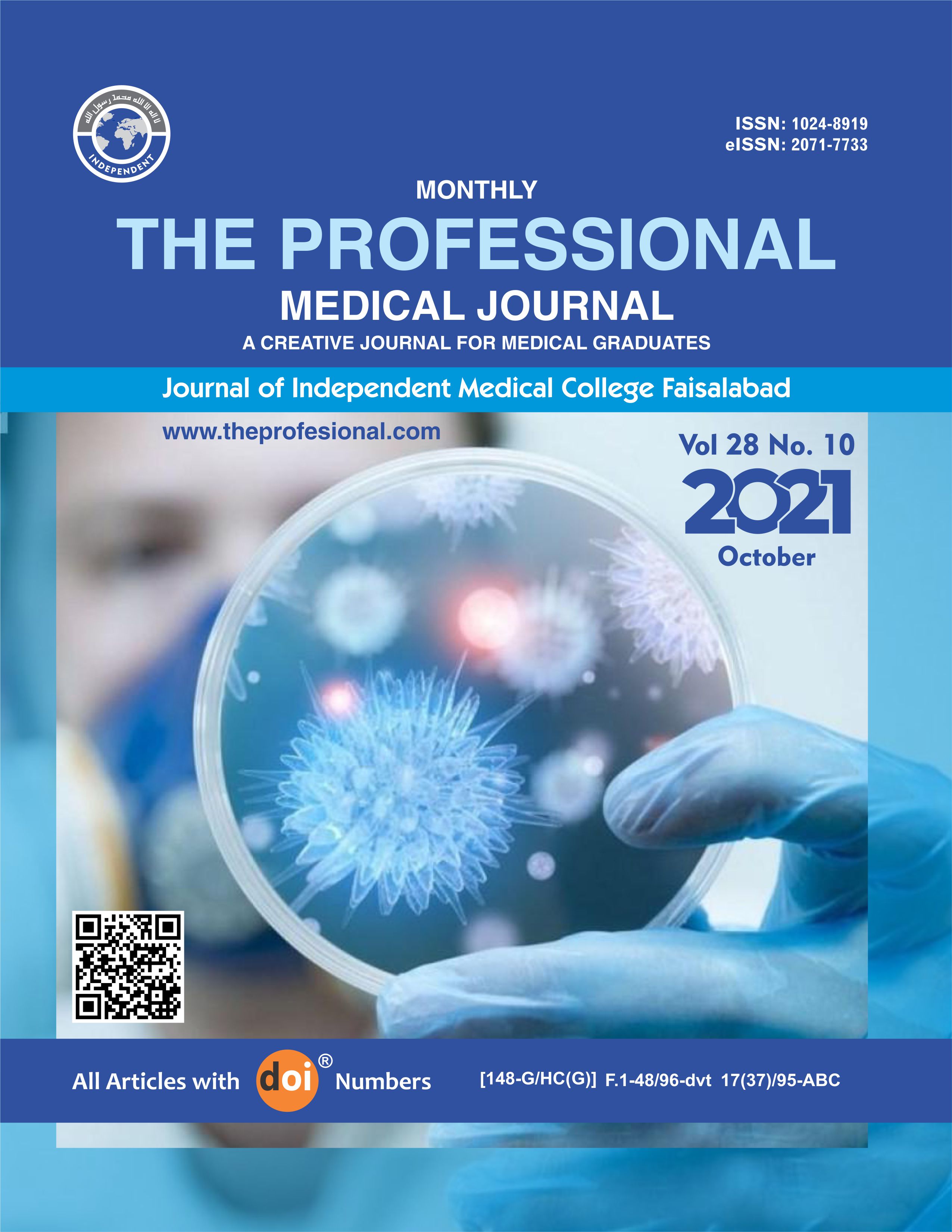 Downloads
License
Copyright (c) 2021 The Professional Medical Journal
This work is licensed under a Creative Commons Attribution-NonCommercial 4.0 International License.