HETEROTOPIC SALIVARY GLAND
A CASE REPORT IN ILEUM LEADING TO INTESTINAL OBSTRUCTION & INTUSSUSCEPTION.
Keywords:
Heterotopia, Ileum, Intussusceptions
Abstract
Background: Salivary glands heterotopia is defined as presence of salivary gland
tissue outside its normal location.1 Salivary gland heterotopia in ileum leading to obstruction
& intussusception is extremely rare. Only two such cases have been reported previously.
Case Report: We report a case of 2 years old male who presented with history of vomiting,
constipation and bleeding per rectum for one week. Clinical impression was intestinal obstruction
and intussusception. An emergency exploratory laparotomy was performed and intraluminal
ileal polyp was resected. Histopathological examination of the excised polyp demonstrated
salivary gland tissue. Conclusion: Though extremely rare heterotopic salivary gland should be
considered in differential diagnosis of intestinal obstruction and intussusception.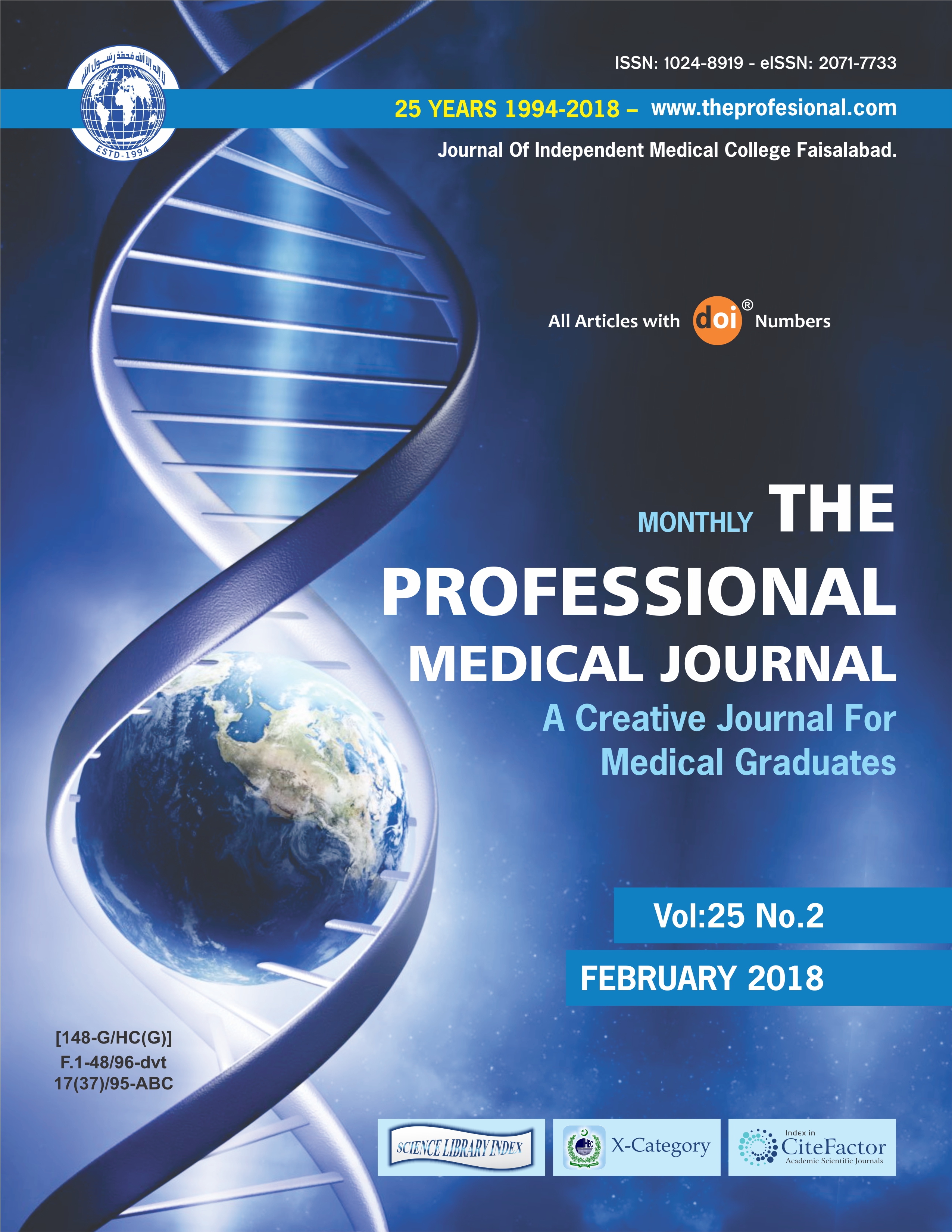 Downloads