PSORIASIS
FREQUENCY OF ERYTHRODERMIC VARIANT IN PEDIATRIC AGE GROUP.
Keywords:
Childhood psoriasis, Erythrodermic psoriasis
Abstract
Objectives: The objective of our study was to determine the frequency of
erythrodermic variant of psoriasis in pediatric age group. Study Design: Hospital based crosssectional
study. Setting: Civil Hospital Karachi Dow University of Health Sciences. Period: 6
months duration 1.1.15 to 30.6.15. Patients and Methods: 30 patients from 1 month to 14
years with diagnosis of psoriasis were evaluated. Results: Out of 30 patients, the median age
was 8 years, most of the patients (56.7%) were found to be of the age range of 6-10 years.
Erythrodermic variant of psoriasis was found in 6.7% of patients. Both the patients were having
95% of body involvement. Conclusion: Erythrodermic variant is a rare variant and should be
diagnosed earlier in order to prevent the complications.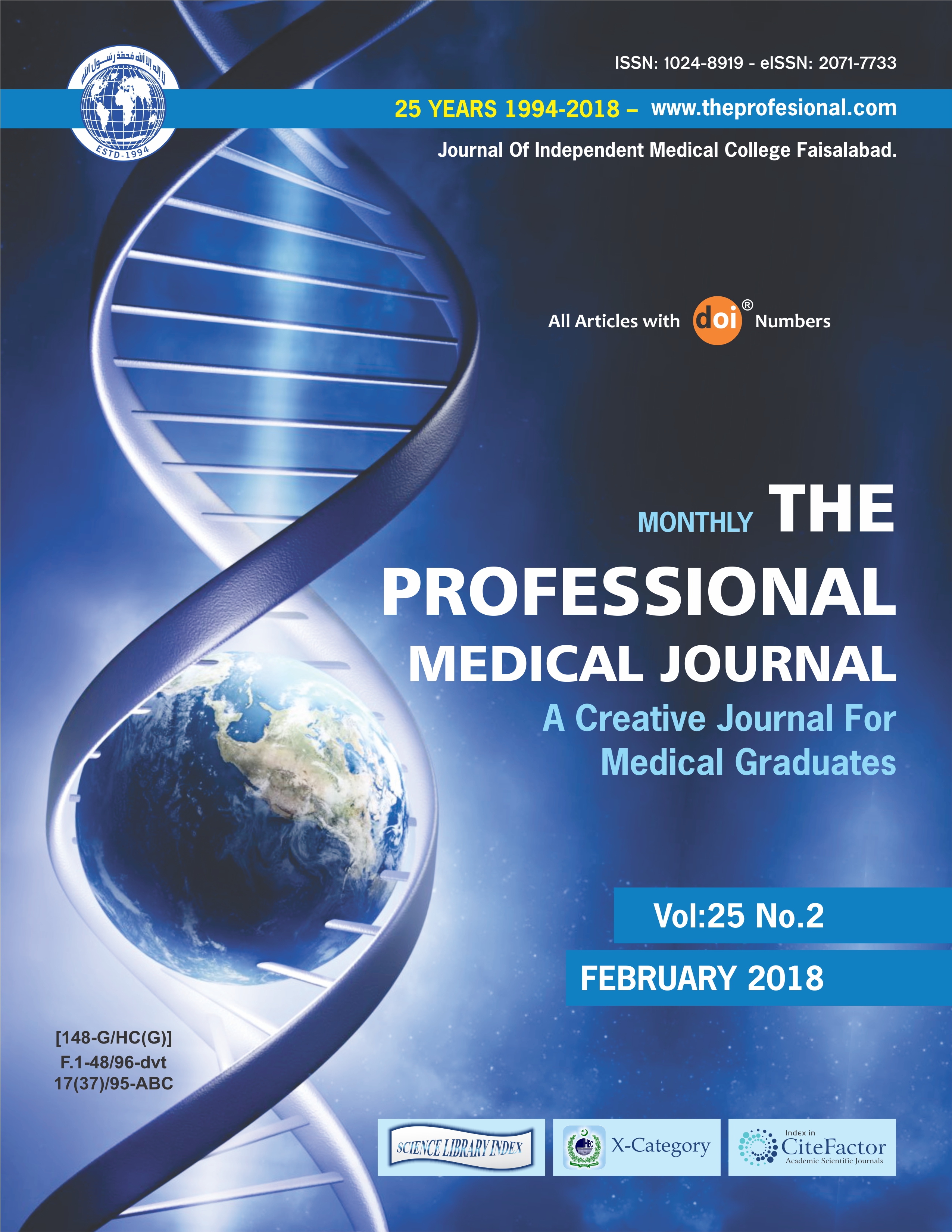 Downloads