CHRONIC LIVER DISEASE
PANCYTOPENIA IN PATIENTS
Keywords:
Pancytopenia, Chronic Hepatitis B Infection, Chronic Liver Disease
Abstract
Objectives: Objective of this study is to evaluate the frequency of pancytopenia
in patients with viral chronic liver disease. Study Design: Descriptive case series study. Setting:
All patients enrolled from OPD and admitted patients having a chronic liver disease either due
to HBV or HCV at Dow university hospital, Chiniot General Hospital and Zubaida Medical
Center Karachi. Period: One year starting from January 2016 to December 2016. Methods: All
patients regardless of age and gender with chronic liver disease due to Hepatitis B or Hepatitis
C were included. Patient's age, duration of illness and previous treatments were recorded along
with physical examination. Other investigations included complete blood count (CBC) and
ultrasound abdomen. Patients with history of alcohol intake, upper gastrointestinal bleeding, or
any procedure like sclerotherapy or band ligation, currently taking interferon therapy / history
of receiving interferon in the past six months or hepatoma on abdominal ultrasound were
excluded. Results: Among 224 patients. Male to female ratio was 3.9:1. Mean age was found
to be 40.2+3.21. Majority of individuals were between ages 36-45 years. The minimum age was
25 years whereas the maximum age was 65 years. Pancytopenia was found in 28.57 % patients.
Conclusion: We have concluded that pancytopenia is common in patients with chronic liver
disease. Early management can prevent deteriorating outcomes.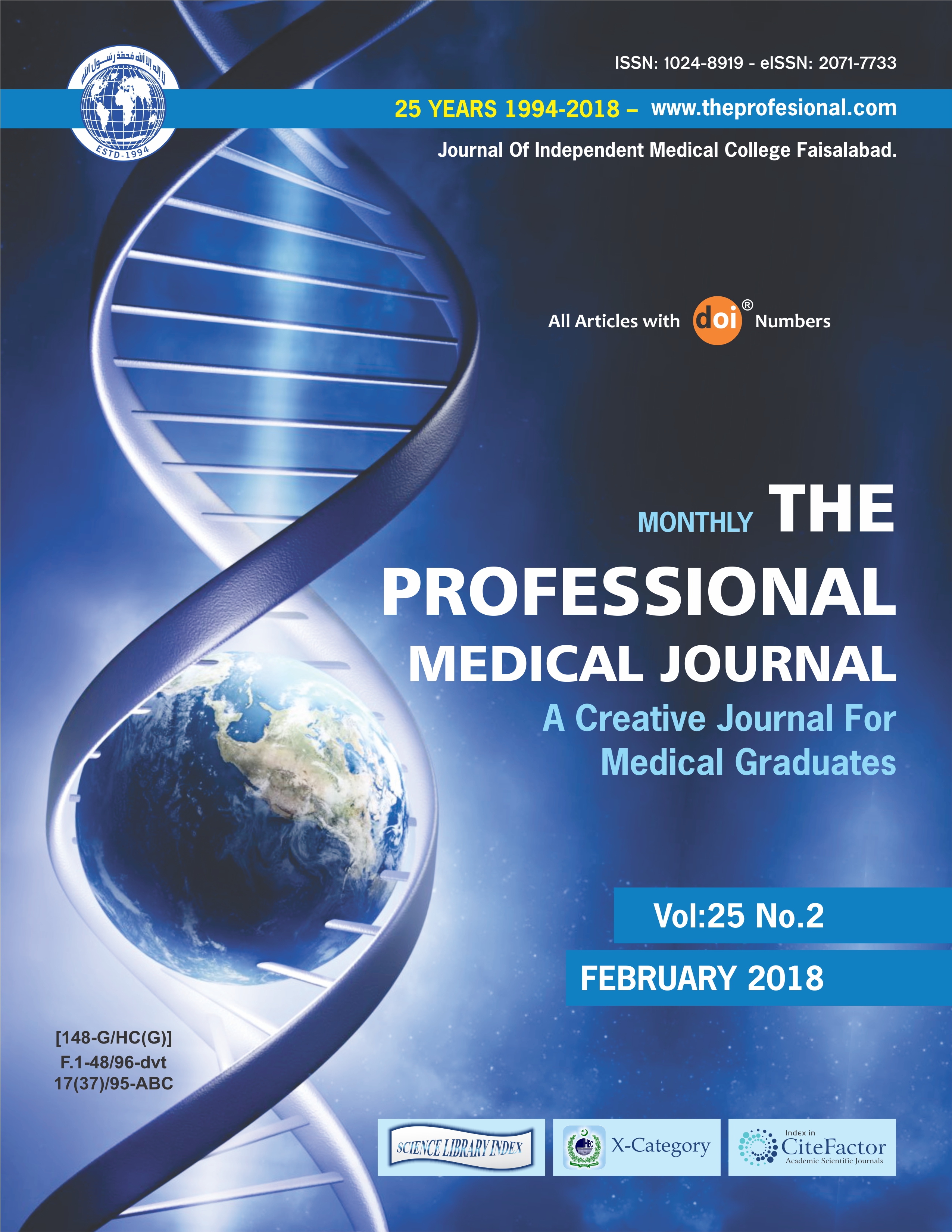 Downloads