Study of the characteristics and burden of pediatric trauma in low resource settings.
Keywords:
Epidemiology, Pediatrics, Polytrauma, Preventive Measures, Traumatology
Abstract
Objectives: Purpose of the study is to identify the characteristics and burden of pediatric trauma in a hospital with limited resources and to compare the results with published literature and to formulate the effective injury prevention strategies. Study Design: Prospective, Descriptive, Cross-sectional study. Setting: Department of Pediatric Surgery, DHQ Teaching Hospital Sahiwal. Period: January 2019 to December 2019. Material & Methods:  A total of 871 patients aged 12 years and below with a history of trauma were included. The patients were categorized into four age groups, 0-2 years, 3-5 years, 6-8 years, and 9-12 years. Data collected included, age, gender, area (rural/urban), type of injury, mechanism of injury, regional pattern of injury, any intervention required and final outcome. The data were compared in different age groups and both sexes. Results: Out of total 2609 admissions, 871(33.38%) patients were of trauma and burn. 699(80.3%) trauma patients and 172(19.7%) burn patients. The males were 595(67.9%) and females comprised 276(32.1%). Age ranged from 05 days to 12 years (mean5.07years). By age groups, distribution of patients was, 0-2years 201(23.1%), 3-5years 340(39.0%), 6-8years 213(24.5%), and 9-12years 117(13.4%). Blunt trauma was most common type of injury 688(95.56%) and penetrating trauma was 31(4.43%). Most common mechanisms of injury were, vehicle related incidents 380(54.4%) and fall 238(34.0%). The majority of injuries 432(61.8%), were seen in head, neck and face region. Scald was most common type of burn and seen in 125(14.4%) patients. Conclusion:  This study clearly shows that pediatric injuries and burn contribute a substantial proportion of all pediatric surgical admissions. Pediatric trauma including burn is a significant burden on health care system. Vehicle related incidents, fall injuries and scald burns are most common type of injuries.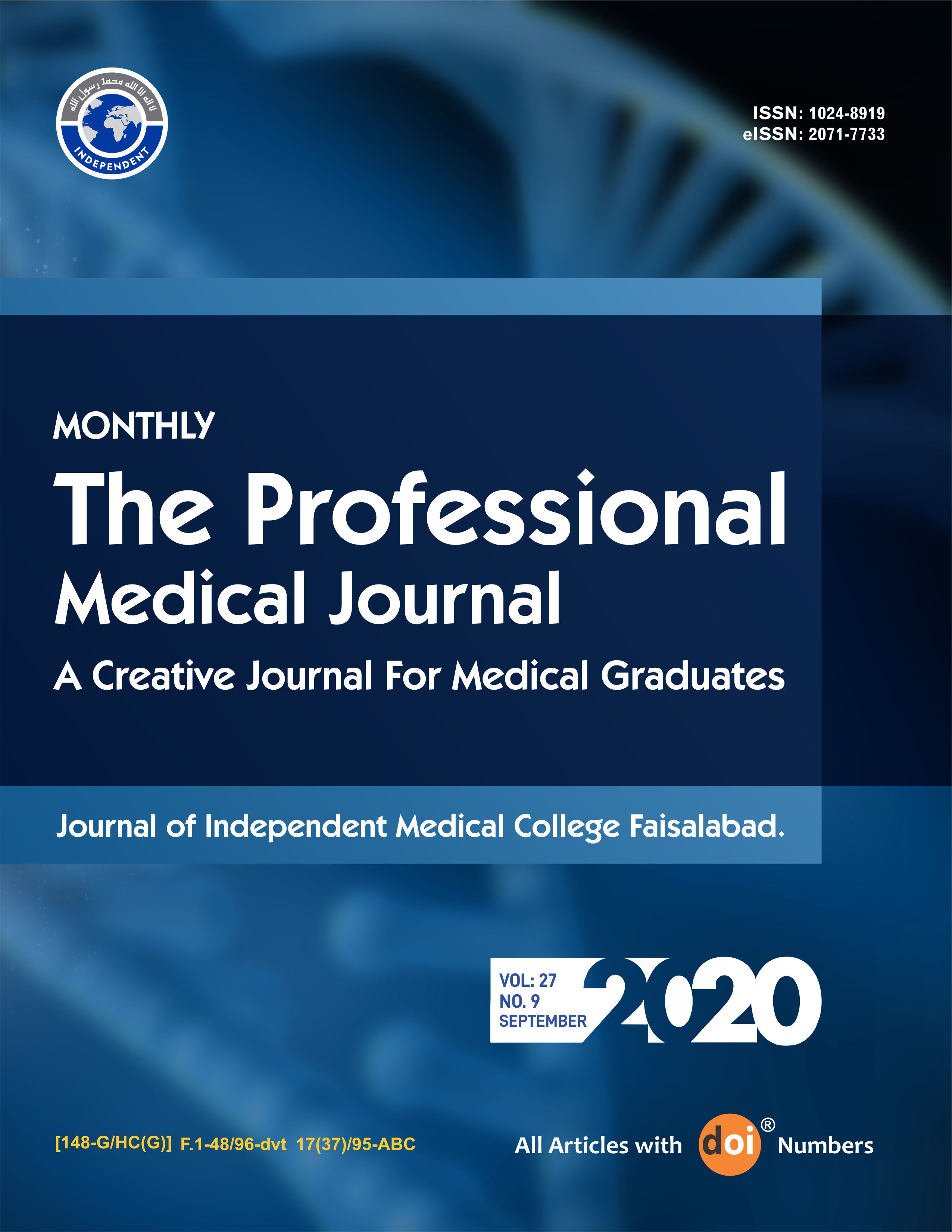 Downloads