ACUTE INFERIOR WALL MYOCARDIAL INFARCTION
FREQUENCY OF COMPLETE HEART BLOCK AND ITS RELATION WITH SEVERE OBSTRUCTIVE DISEASE OF THE INFARCT RELATED ARTERY.
Keywords:
Complete Heart Block, Myocardial Infarction, Severe Obstructive Disease, Coronary Artery
Abstract
Objectives: To find the frequency of complete heart block in acute inferior wall
myocardial infarction and its relation with severe obstructive disease of the infarct related artery.
Study Design: Cross sectional study. Setting: Department of Cardiology Choudhary Pervaiz
Elahi Institute of Cardiology, Multan. Period: June 2016 to June 2017. Methodology: None
probably consecutive sampling technique was used. Collected data was entered and analyzed
through statistical/computer software SPSS vrs 22, mean ± SD was calculated for quantitative
data and variables like, age and frequency (percentage) was calculated for qualitative data
like gender, dominant artery and CHB. P value ≤ 0.05 was considered as significant. Results:
A total number of n=234 (100%) patients were included in this study, both male and female
genders. Distribution of Gender showed that male patients were more than females patients
i.e. n=198 (84.6%) and n=36 (15.4%) respectively. The main outcome variable of this study
was severity of disease. It was observed that, in with CHB group, severity of disease noted as
93.2% (n=109) patients while in without CHB group it was 57.3% (n=67). Conclusion: Inferior
wall MI has severe adverse effects when combines with complete AV nodal heart block. Severity
of disease was significantly associated with gender. Almost all times infarct related artery was
dominant right coronary artery.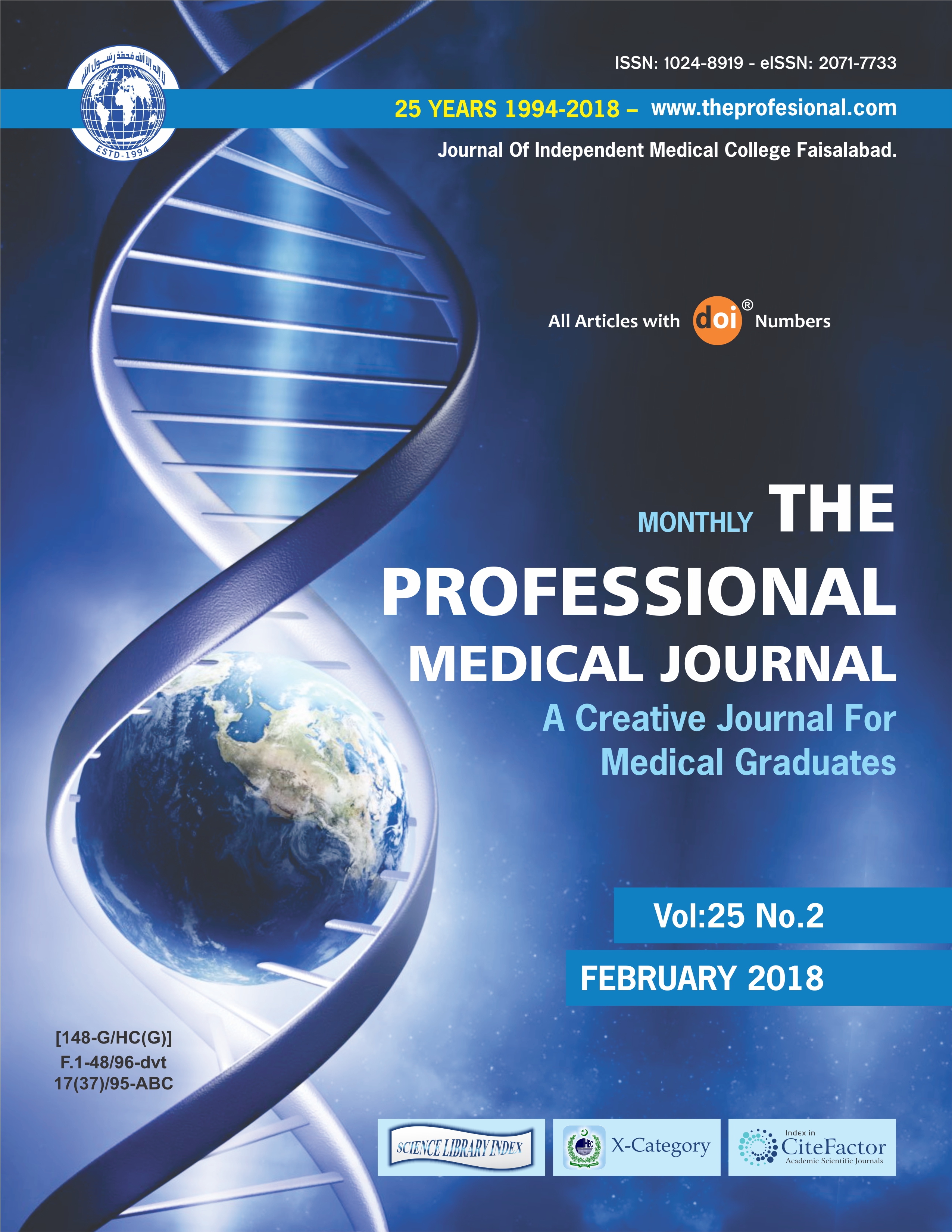 Downloads