X-DR (Drug Resistant) typhoid fever in children.
Keywords:
Children, Drug Resistance, Typhoid Fever, Antibiotic Sensitivity
Abstract
Objectives: To study antibiotic sensitivity pattern of Salmonella typhi in children with enteric fever. Study Design: Prospective, Consecutive sampling. Setting: Children Hospital and Institute of Child Health, Faisalabad. Period: 6 Months June 2019 to November 2019. Material & Methods: All admitted children of age 1-16 years with strong clinical suspicion of typhoid fever and with no comorbidities were included in this study. Blood cultures and other relevant investigations were performed to rule out other causes of fever. After identification of organism as Salmonella typhi, antibiotics susceptibility testing was done by disk diffusion technique and zones of inhibition were interpreted according to clinical and Lab standard (CLSI) guidelines. Results: Out of 60 patients maximum children were < 5 year and >10 year of age. Maximum cases were admitted during July to September. Male to female ratio was 1.6:1. We were able to send blood cultures of 31 cases (51%) only. Out of them 14 cases (45%) were found culture positive. All culture positive (100%) were found sensitive to meropenem. 92.8% were found sensitive to azithromycin and 7.1% were found sensitive to amikacin. Overall 16 cases treated with meropenem, 10 cases (16%) with azithromycin and one with amikacin. However, 33 cases (55%) responded to ceftriaxone alone. Conclusion: Sensitivity pattern of Salmonella typhi revealed significant proportion of multidrug and extensive drug resistant strain. So, continue surveillance is needed in this regard to find actual burden of XDR typhoid fever. We recommend local district administration and health authorities to launch an awareness campaign regarding sanitation, good hygiene, use of safe of water and mass vaccination of children with conjugated vaccine against typhoid. Alongwith above measures antibiotic stewardship should be started.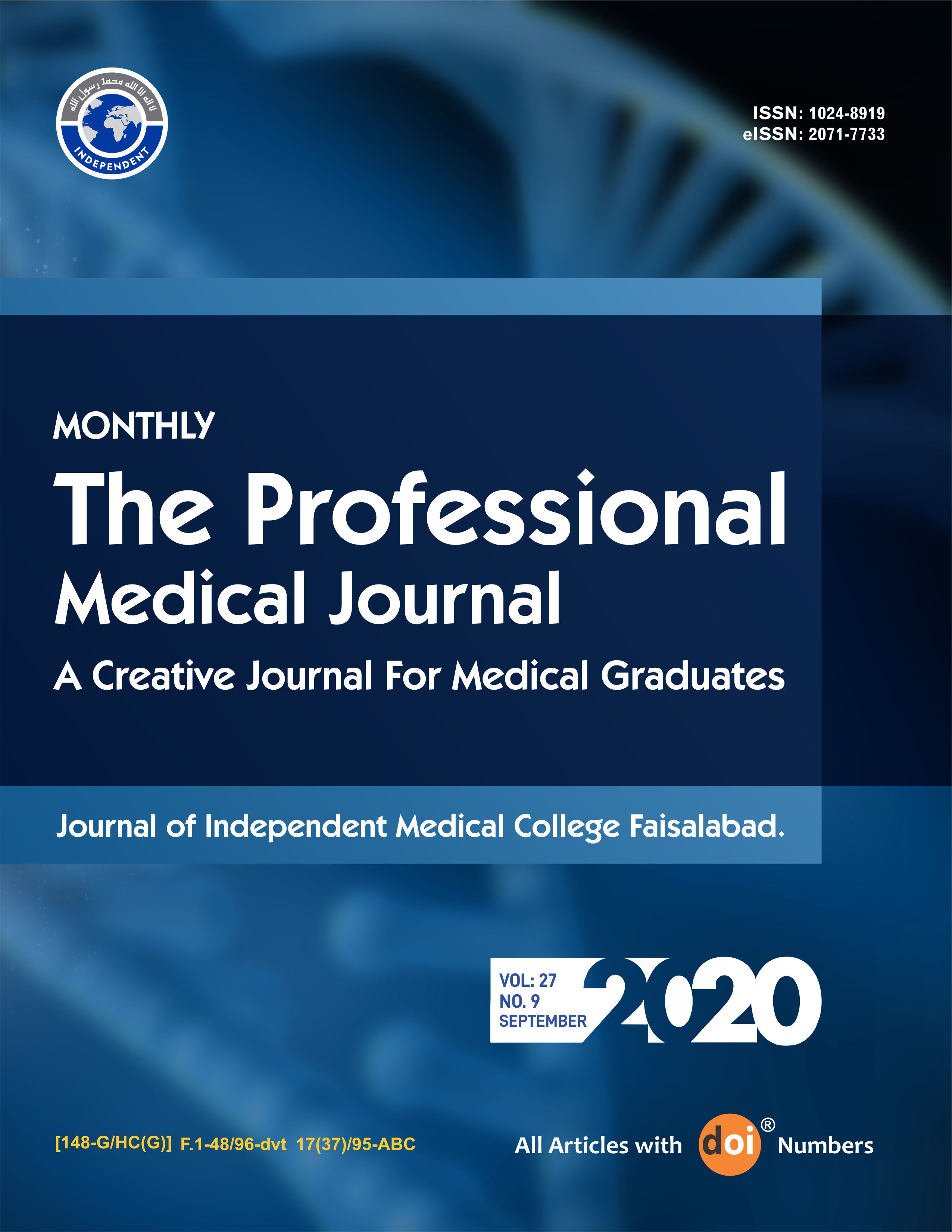 Downloads