METABOLIC SYNDROME
FREQUENCY IN PATIENTS PRESENTED WITH ISCHEMIC HEART DISEASE.
Keywords:
Metabolic Syndrome, Waist Circumference, Triglyceride, Low Density Lipoprotein, Hypertension and Ischemic Heart Disease
Abstract
Objectives: The objective of this study was to investigate the importance of
individual IHD risk factors and major components of the metabolic syndrome associated with
IHD. Study Design: Descriptive cross sectional study. Setting: Cardiology Department of
Gulab Devi Chest Hospital Lahore. Period: Nov, 2015 to Feb, 2016. Methodology: Patients
of either gender and from 20 to 90 year of age admitted with IHD via emergency department
were recruited after informed consent. The frequency of metabolic syndrome was evaluated in
these patients. In addition the individual component of metabolic syndrome as risk factor of IHD
was calculated. The data was analysed by using the SPSS version.16. Results: The metabolic
syndrome present in 44.67%of IHD patients and more prevalent in men 52% than in women
48%. Total of 150 patients of IHD studied with both gender as male 94(63.33%) vs female 55
(36.67%). The most common risk factor of metabolic syndrome for IHD was high blood pressure
present in 75% of patients followed by diabetes in 50%, abdominal obesity 40.67%, low HDL
42.67% and high TG in 32%. Conclusion: The metabolic syndrome is highly prevalent among
IHD patients especially in men. The most common risk factors are hypertension and diabetes.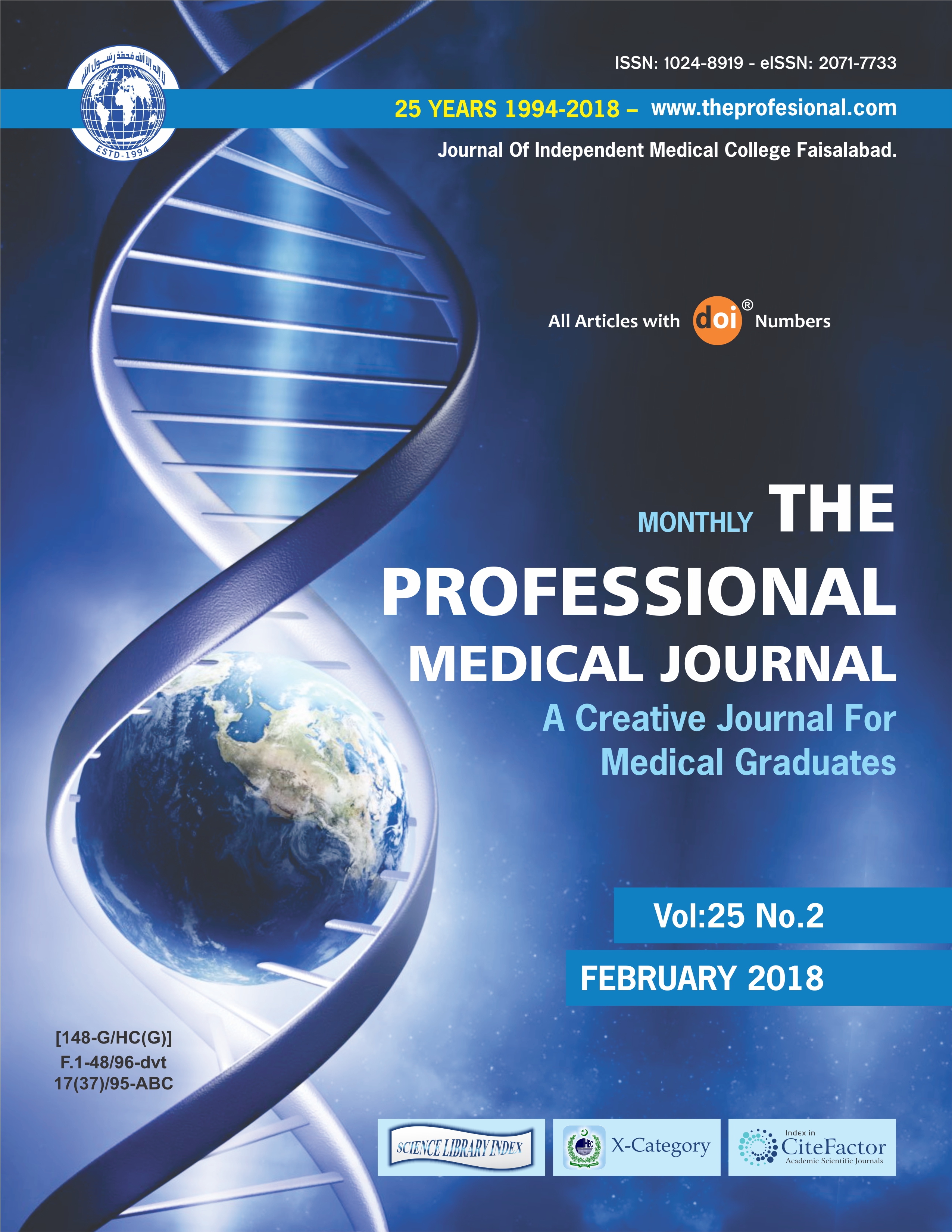 Downloads