CRIMEAN-CONGO HEMORRHAGIC FEVER (CCHF)
PATTERN OF CLINICAL PRESENTATION AND PREDICTORS OF OUTCOME IN PATIENTS
Keywords:
Congo Fever, Platelets, Virus, Victor
Abstract
Background: Crimean-Congo hemorrhagic fever virus (CCHFV) from the
Bunyaviridae family causes a highly contagious disease in human called as, Crimean-Congo
hemorrhagic fever (CCHF). Infection in humans leads to a serious pyrexial illness that often
results in death of the patient. Objectives: To evaluate the outcome of patients admitted to
Khyber Teaching Hospital (KTH), Peshawar-Pakistan with CCHF. Study Design: Cross-sectional,
retrospective, epidemiological study. Setting: Khyber Teaching Hospital (KTH), Peshawar-
Pakistan. Period: 2016. Methods: On the basis of final outcome; death or recovery, a total of 11
patients diagnosed with CCHF in the year 2016 were divided into two groups. The demographic
details and symptomatlogy of both the groups were evaluated. Continuous variables were
analyzed using independent sample t-test on SPSS version 16. Results: Fever was common
in patients who recovered. However, shock and coagulapathy were more commonly seen in
patients expired. The mortality rate was 36.36%. Moreover, age and platelet count on admission
were indicators of worse outcome, P < 0.05. However, total hospital stay did not predict the
outcome, P > 0.05. Conclusion: The case fatality rate in CCHF is high. Moreover, mortality
rate has an inverse relationship with platelet count on admission and a positive one with the
patient's age.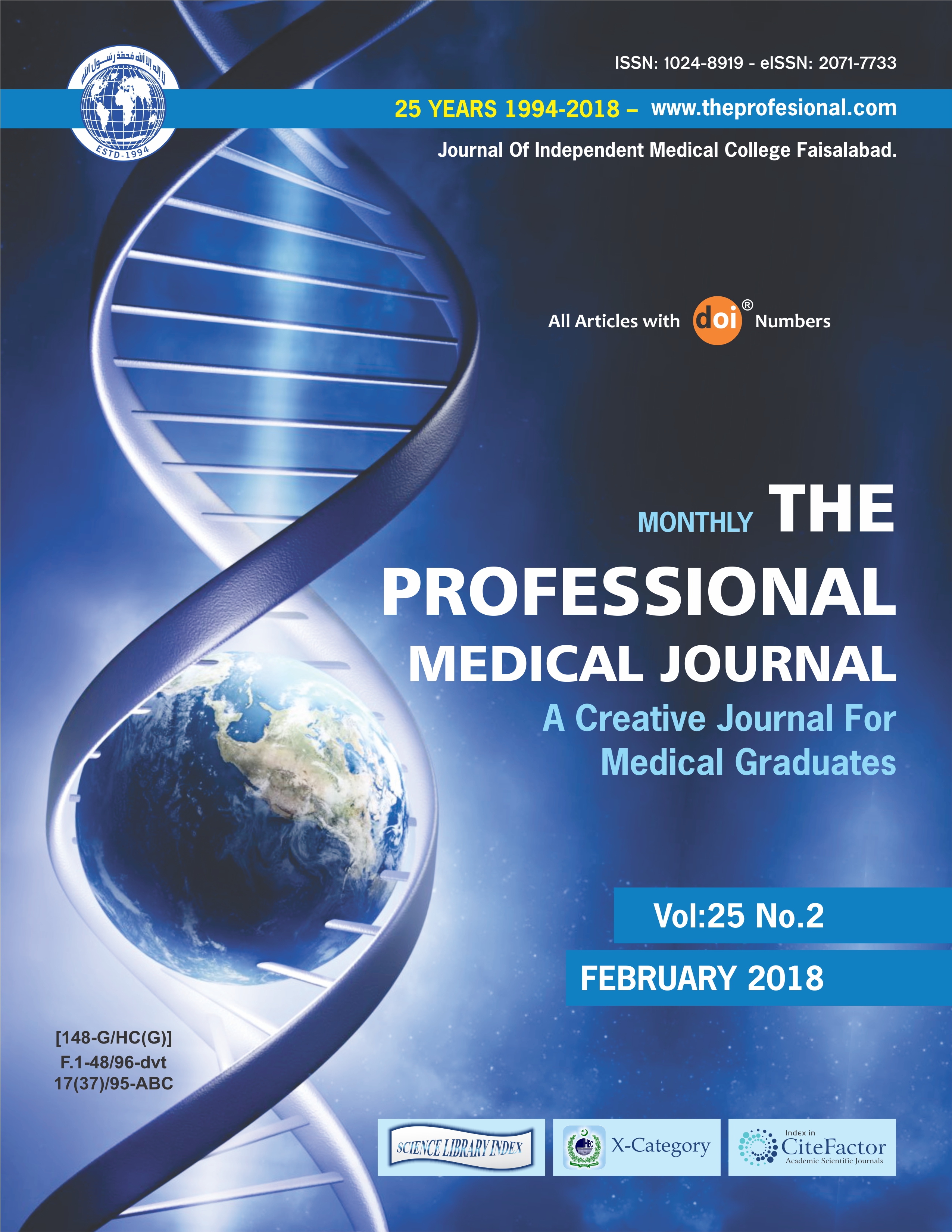 Downloads