Serum zinc levels in children with upper respiratory tract infection in the age 2-12years in Pakistan.
Keywords:
AAS, Children, Pakistan, Upper Respiratory Tract Infection (URTI), Zinc
Abstract
Objectives: The persuasive evidence shows that proper Zinc (Zn) nutrition is important for human health. Hence an attempt was made to evaluate the serum Zn levels in children suffering from high respiratory infection in children aged 2-12years in Pakistan. Study Design: Case-control study. Setting: Jinnah Medical Teaching Hospital Peshawar with the collaboration of National Physical Standard Laboratory PCSIR Islamabad. Period: March 2017 to March 2019. Material & Methods: 60 children who were suffering from upper respiratory tract infection and were admitted in the Paediatric ward of Jinnah medical teaching hospital Peshawar. 60 normal controls of the same genders with an age range 2-12 years were selected for this study. Serum zinc levels were measured with atomic absorption spectrophotometer (AAS). Results: The serum zinc level was found to be low in 80% patients. Mean ±SD of serum zinc were 58.9 ±2.70µg/dl in diseased group and 100 ±2.22µg/dl in controls respectively. In patients serum zinc level was significantly lower than that of healthy controls (P<0.001). Conclusion: We may conclude that Zinc deficiency may play a role in the pathogenesis of upper tract respiratory infection since most diseased children have low serum Zn level.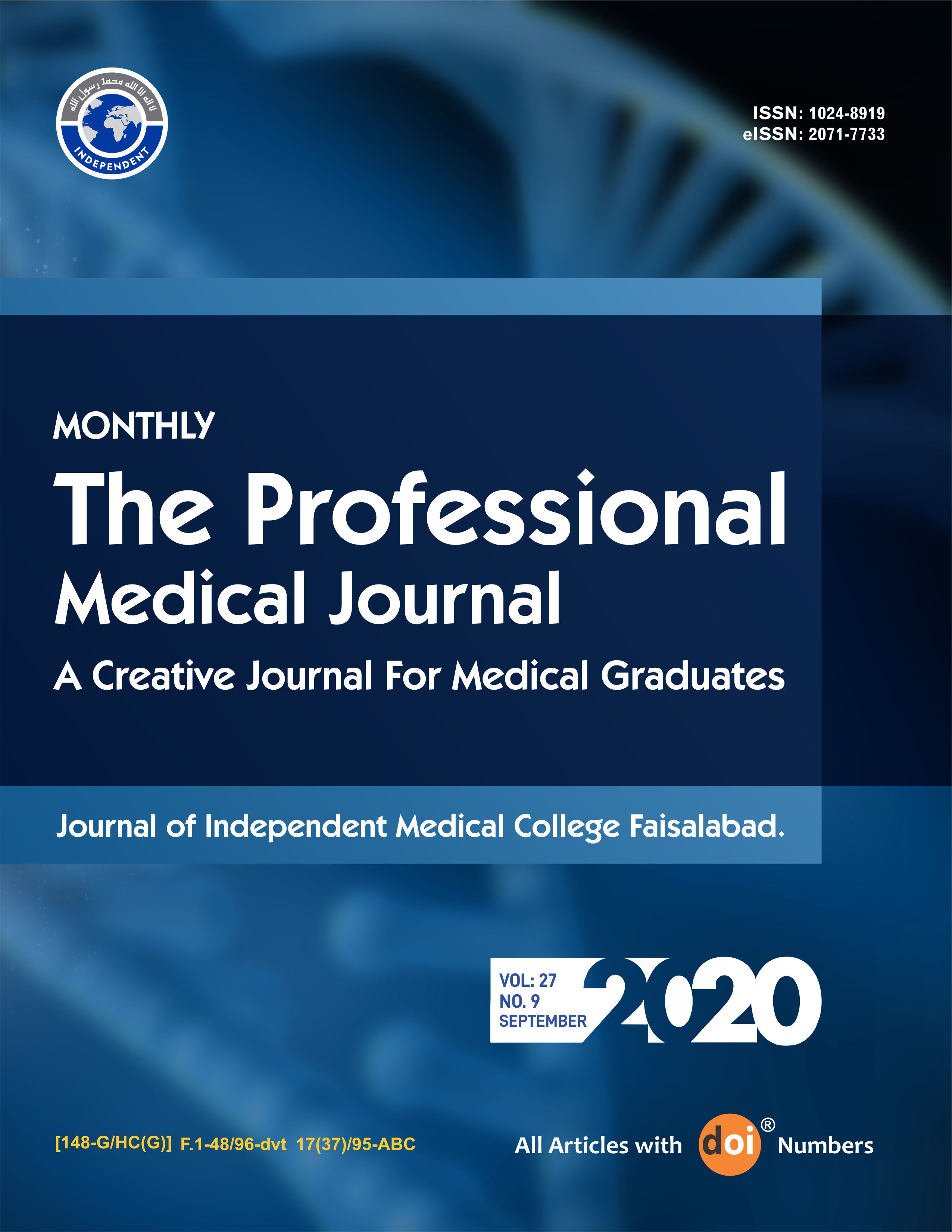 Downloads