TENNIS ELBOW
COMPARISON OF PLATELET RICH PLASMA WITH STEROID INJECTION IN TREATMENT
Keywords:
Platelet Rich Plasma, Lateral Epicondylitis, Methylprednisolone
Abstract
Introduction: Lateral epicondylitis, also called as Tennis Elbow is the primary
cause of musculo-skeletal ache including extensor origin of forearm. Repetitive movements are
considered to be the root cause of this disorder. This disorder involves overexertion of fingers and
wrist extensors that causes significant disability ultimately affecting the quality of life. The basis
for diagnosing lateral epicondylitis is very clear clinically. The strategy of injecting steroid locally
has proven to dispense predictable and consistent transient relief of pain. Recent treatment
involve Platelet Rich Plasma (PRP) administration locally. Study Design: Prospective study.
Period: 01-07-2014 to 30-06-2016. Setting: Department of Orthopedic Surgery Allied /DHQ
Hospital Faisalabad. Subject and Methods: Total of 38 patients aging 25-60 years belonging
to either gender with Lateral Epicondylitis who met inclusion criteria were enrolled in this study
and divided in two (2) groups A and B. The group which was treated with steroid injection was
labeled as A and group B comprised of patients which were treated with prepared PRP injection.
Outcome was analyzed on the basis of Visual Analogue Scale of pain and functional outcome
using qDash scores at baseline, 6 weeks and 12 weeks. Results: In Group A, baseline VAS
was 7.3 + 2.1 and q DASH was 83+1.2. At 6 weeks and 12 weeks VAS was 5.3+ 3.1 and 6.1+
1.2 respectively. qDash scores were 78 + 4.2 and 63 + 1.6 at 6 and 12 weeks respectively.
In Group B VAS was 7.2+ 2.2, 5.3 +1.3, 3.2+ 1.2 at baseline, 6 weeks and 12 weeks. While
qDash Scores were 81+3.2, 74+3.7, 58+1.2 at baseline, 6 weeks and 12 weeks respectively.
Conclusion: Steroid and PRP are effective equally for treating lateral epicondylitis. According
to this study, PRP is ranked superior to steroid for its long term effectiveness in controlling pain
and improve functional outcome.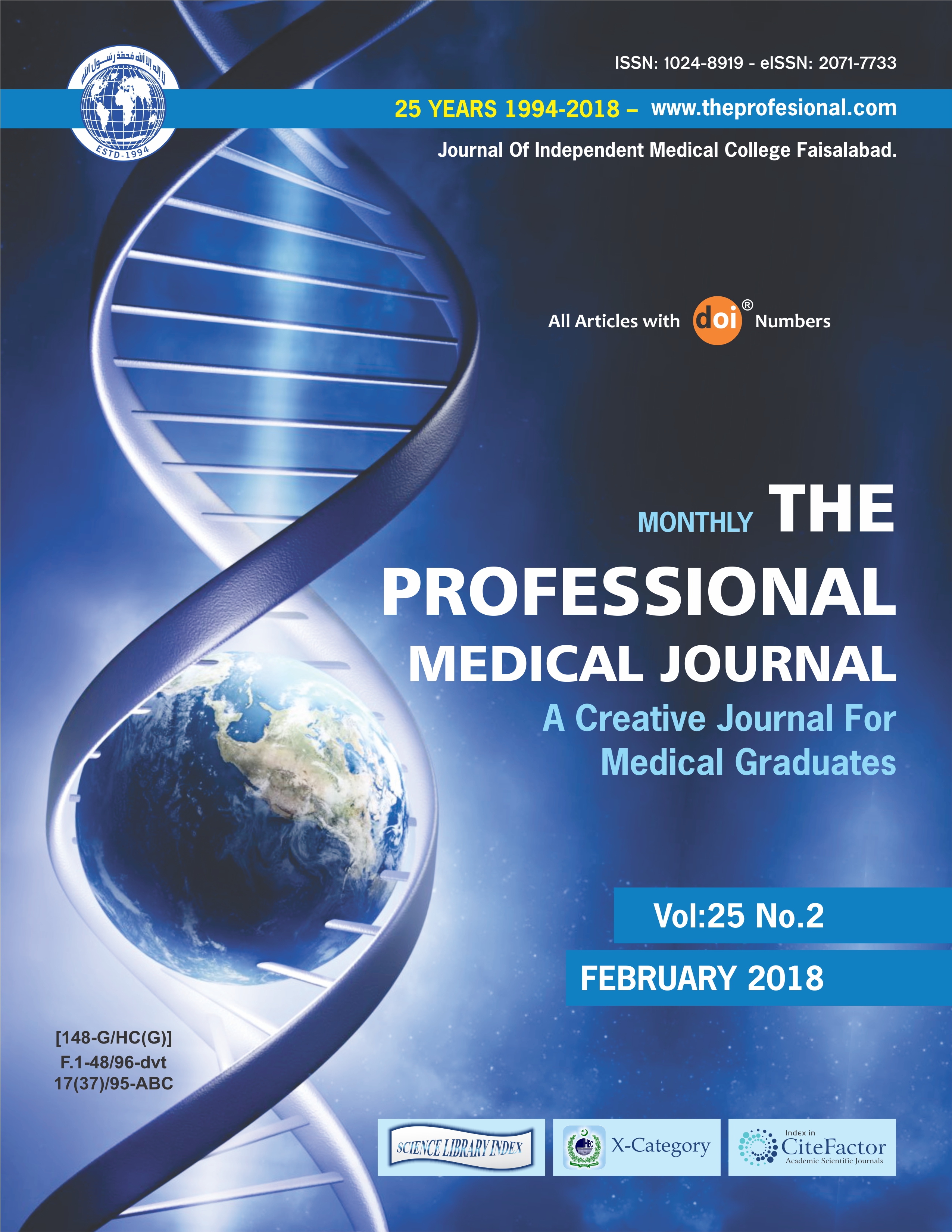 Downloads