LOWER CERVICAL FRACTURE AND DISLOCATIONS
NEUROLOGICAL AND RADIOGRAPHIC OUTCOME OF CERVICAL PEDICLE SCREW FIXATION, A SINGLE CENTRE 40 PATIENT EXPERIENCE.
Keywords:
Cervical Spine, Dislocation, Fracture, Fixation, Pedicle Screw
Abstract
Objectives: The aim of our study is to determine the outcome of cervical pedicle
screw fixation for fractures/dislocations of the cervical spine at our set up in Karachi, Pakistan.
Study Design: A prospective case series. Period: 04 years duration from January 2013 to
December 2016. Setting: Tertiary Care Centre in Karachi, Pakistan. Method: All the patients
who were included in the study signed a full informed consent. The inclusion criterion was all
the patients who cervical spine fracture/dislocation, presented to us within 24 hours of injury
and were operated at our set up. Data was collected in a predesigned proforma which included
a complete history and physical examination, age, gender, cause of injury, co morbidities, preoperative
radiological findings, past medical and surgical history. Serial X rays, MRI and CT
scans were taken at 3, 6, 12 and 24 months post operatively for evaluation of stability, fusion and
any complication such as deformity. The American Spinal Cord Injury Association impairment
scale was utilized in all the patients at follow ups to determine the sensory and motor function
improvement post operatively. Data was analyzed using IBM SPSS for windows version 21.
Results: The study population consisted of n= 40 patients of which n= 28 were male and
n= 12 were female with a mean age of 45.2 years. The various types of injuries sustained by
the patients were as follows, n= 6 (15%) cases of cases had compression fractures (vertical),
n=15 (37.5%) had flexion rotation injury and n=19 (47.5%) had flexion compression fractures
respectively. While the division of bony injuries in the patient was as follows, n=5 (12.5%) had
cervical spinal burst fracture with dislocation, n= 15 (37.5%) patients had joint facet fracture
with dislocation bilaterally along with compression fracture of the vertebral body, n= 14 (35%)
patients had facet joint fracture with dislocation bilaterally and n= 6 (15%) had unilateral fracture
dislocation of joint facet. Complications such as injury to the vertebral artery, spinal cord, nerve
root were not observed in any of the patients in this series, all the patients achieved full bony
fusion at the 6 month follow up as observed on radiographic images. We also did not find any
incidence of screw penetration into the pedicle, similarly no incidence of screw breakage or
loosening was observed. N=24 patients with incomplete injury of the spinal cord showed
improvements in their ASIA impairment scale, the patients n= 15 who had a complete spinal
cord injury failed to show any improvement post operatively, but reported some decrease in pain
and numbness post operatively. Conclusion: For fractures/dislocations of the cervical spine the
cervical pedicle screw is a reliable and effective method and provides good stability and bony
fusion. However the technique is dependent on surgeons experience and the extensive use of
pre-operative imaging to select the best insertion site of the screws as individualized for every
patient accordingly.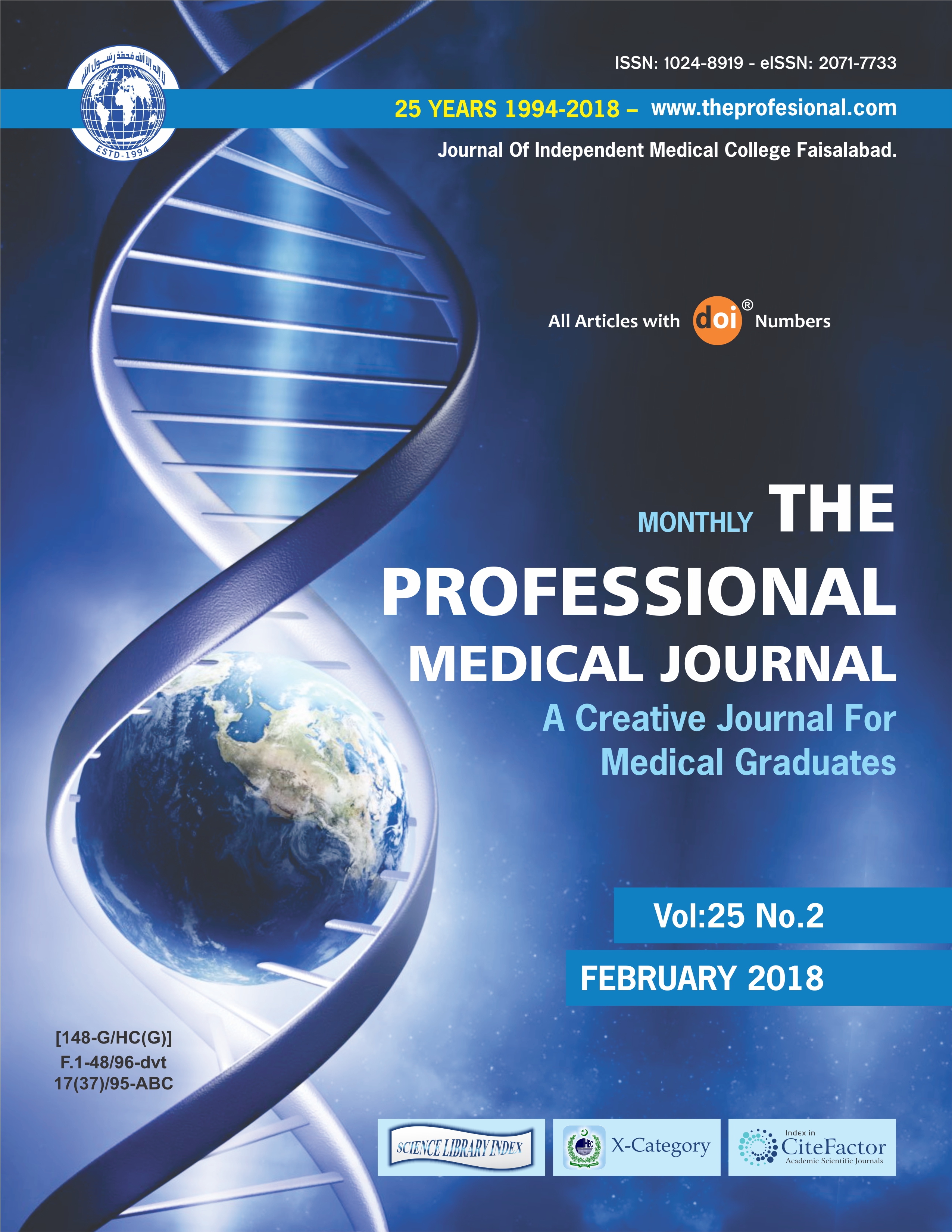 Downloads