MICROSCOPIC TESTICULAR SPERM EXTRACTION
IN PATIENTS OF NON-OBSTRUCTIVE AZOOSPERMIA WITH HISTPATHOLOGIC, CYTOGENETIC AND HORMONAL VARIATIONS.
Keywords:
Azoospermia, Infertility, Microscopic Testicular Sperm Extraction, Cytogenetics, Surgical Sperm Retrieval, Assisted Reproductive Techniques
Abstract
Azoospermia, the complete absence of sperms in the ejaculate is found in 1% of
normal males and 10-15% of infertile couples. Surgical sperm retrieval (SSR) and use of sperms
for ICSI/IVF offers an opportunity of parenting to the male factor infertile couples. Micro-TESE
gives higher surgical sperms retrieval rates in those patients in whom the chances of sperm
retrieval otherwise are very low. Objectives: To evaluate the outcome of Microscopic Testicular
Sperm Extraction (Micro-TESE) in different patients groups of non-obstructive azoospermia,
in terms of testicular volume, histopathology, hormones levels as well as cytogenetic variants.
Study Design: Retrospectively reviewed. Setting: Urology Division, King Fahd Medical City,
Riyadh in collaboration with King Abdullah Reproductive Medical Unit (RMU). Period: January
2011 to January 2016. Material & Methods: Fifty-four patients of primary and secondary infertility
age range of 29 to 65 years who had undergone Microscopic Testicular Sperm Extraction
(Micro-TESE). Outcome measures: Finding of sperm in testicular specimen extracted by
microscopic testicular dissection. Results: Out of 54 patients, hormonal abnormalities were
found in 45% patients and 65% had low volume testes. Abnormal histology was found in 23%
patients and 9% had chromosomal abnormalities. Overall sperm retrieval rate in all groups was
33%. Sperm retrieval rate was 34 % in patients with small volume testes (<15ml), 42% patients
with abnormal hormones (FSH), 33% patients with abnormal histology and 38% in patients
with chromosomal abnormalities. Minor complications (small hematoma and orchalgia) were
observed in two (3.7%) patients. Conclusion: Micro-TESE is a valid option for sperm retrieval in
patients in which probability of sperm retrieval is otherwise very low.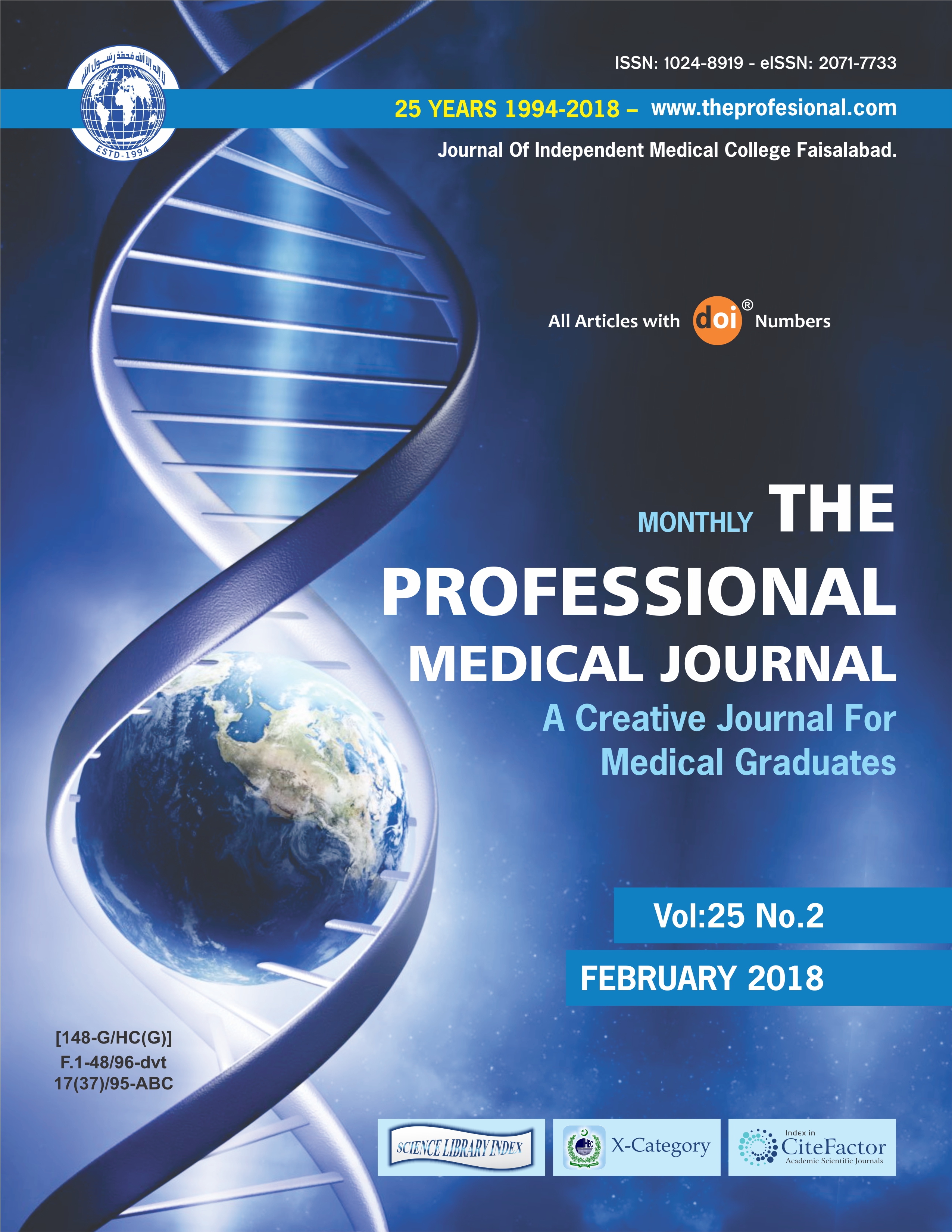 Downloads