CHRONIC PELVIC PAIN
THE FREQUENCY AND CORRELATES IN YOUNG EDUCATED WOMEN.
Keywords:
Chronic Pelvic Pain, Prevalence, Young Women, Epidemiology
Abstract
Objectives: To determine the frequency and associated risk factors of chronic
pelvic pain (CPP) in educated women under 30 years of age. Study Design: A cross sectional
study. Setting: North Naziabad and Gulshan e Iqbal towns of Karachi. Period: January to July
2017. Method: Data was collected through convenient sampling. Informed verbal consent
was taken before data collection. A questioner was used to collect demographic and obstetric
data. Screening of Anxiety and depression was done using standard tool Hospital based
anxiety and depression scale (HADS).Result were analyzed on SPSS. Result: The mean age
of women were 25 years, SD = 4.31. The frequency of chronic pelvic pain was 29% (116).
Gynecological cause was found in 68.9% (80). Irritable bowel syndrome was seen in 9% (36)
women. Significant association of CPP was noted with Dysmenorrhoea (p-value=000,OR=
.207), Dyspareunia (p-value = .000, OR = .166), Heavy menstrual flow (p-value = .033, OR
= .333), married (p-value = .000, OR = .414), Vaginal discharge (p-value = .000, OR = .260),
Anxiety (p-value = .000, OR = .300), depression (p-value = .002, OR = .452), Normal mental
status (p-value = .000, OR = 2.488), Irritable bowel syndrome (p-value = .000, OR = .169)
and PMS (p-value = .000, OR = .438). Conclusion: Frequency of chronic pelvic pain is high in
young educated women. Gynecological causes, irritable bowel syndrome and psychological
disorder are significantly associated with CPP.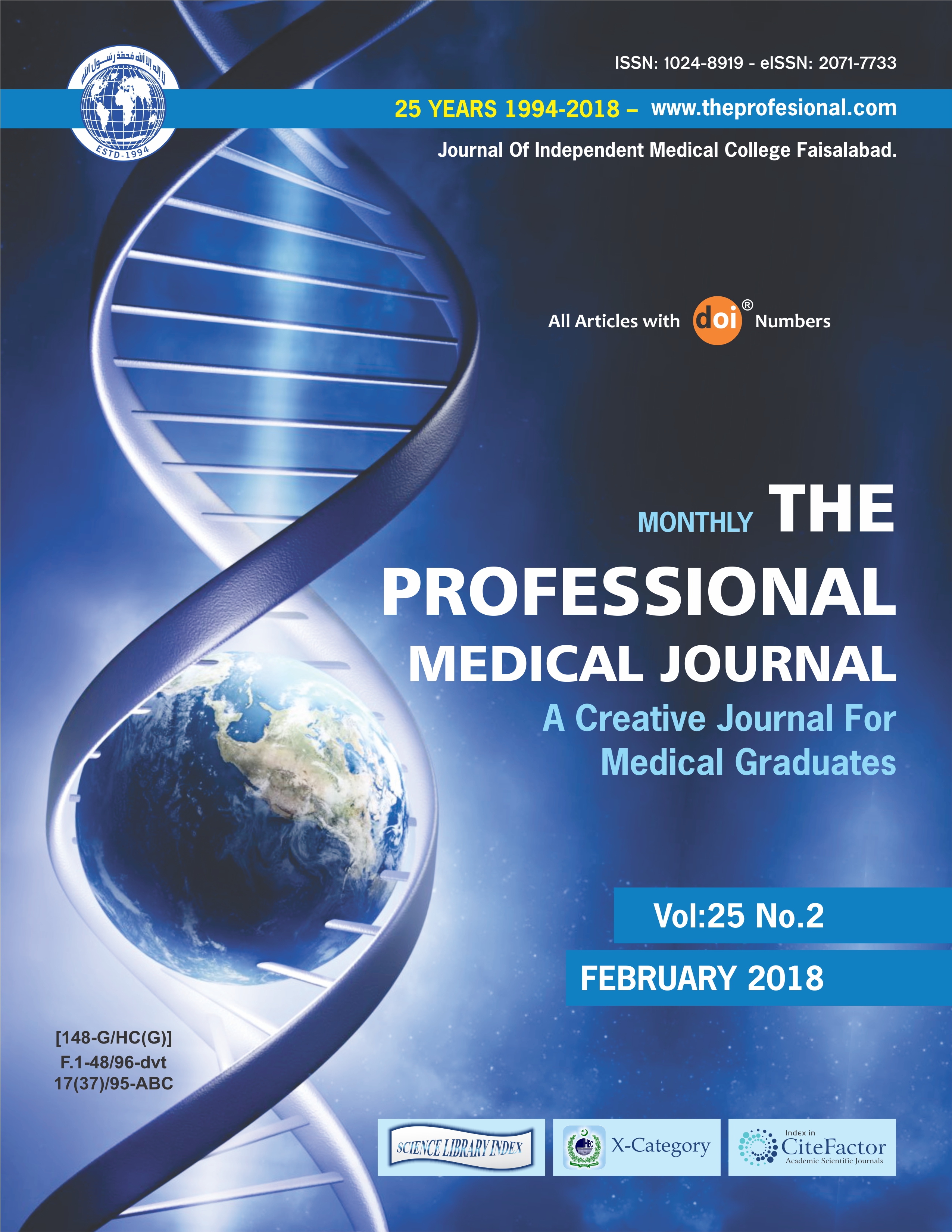 Downloads