PREMATURE RUPTURE OF MEMBRANES
DIAGNOSTIC ACCURACY OF β-hCG TEST IN VAGINAL WASHINGS TAKING AMNIOTIC FLUID POOLING AS GOLD STANDARD OF DIAGNOSING PRON
Keywords:
β-hCG, Vaginal Washings, PROM, Amniotic Fluid, Premature Ruptures of Membranes
Abstract
Background: Pre-labour rupture of the membranes is one of the most common
clinical presentations in an obstetric setting. Early diagnosis is a major challenge faced by
every obstetrician and key to effective management and prevention of complications. As a
result of PROM, amniotic fluid that provides protection to the developing fetus is lost, exposing
it to the outside environment. β-hCG is a hormone secreted by syncytiotrophoblasts found in
amniotic fluid that can be studied for the evaluation of PROM. Objectives: To find the Diagnostic
Accuracy of β human chorionic gonadotrophin test in vaginal washings taking amniotic fluid
pooling as gold standard of diagnosing PROM. Study Design: Cross-sectional study. Setting:
Unit II, Department of Obstetrics & Gynecology, Lahore General Hospital, Lahore. Period: Three
months from January 2017 to March 2017. Material and methods: Females of age 18-40 years
with gestational age >36weeks (calculated by LMP) complaining of PV leaking were included
in the study. Samples for β-hCG measurements were taken after informed consent. A β-hCG
kit (Acu-check) was used for detection of β-hCG in vaginal fluid washings of pregnant women.
Results: Diagnostic accuracy of β-hCG test was 91.66%. Sensitivity and specificity of β-hCG
test was 86.66% and 96.66%. Positive predictive and negative predictive value was 96.29% and
87.87% respectively. Conclusion: Results of this study showed that for diagnosis of patients
having PROM, beta human chorionic gonadotrophin (β-hCG) is a reliable, easy and quick test.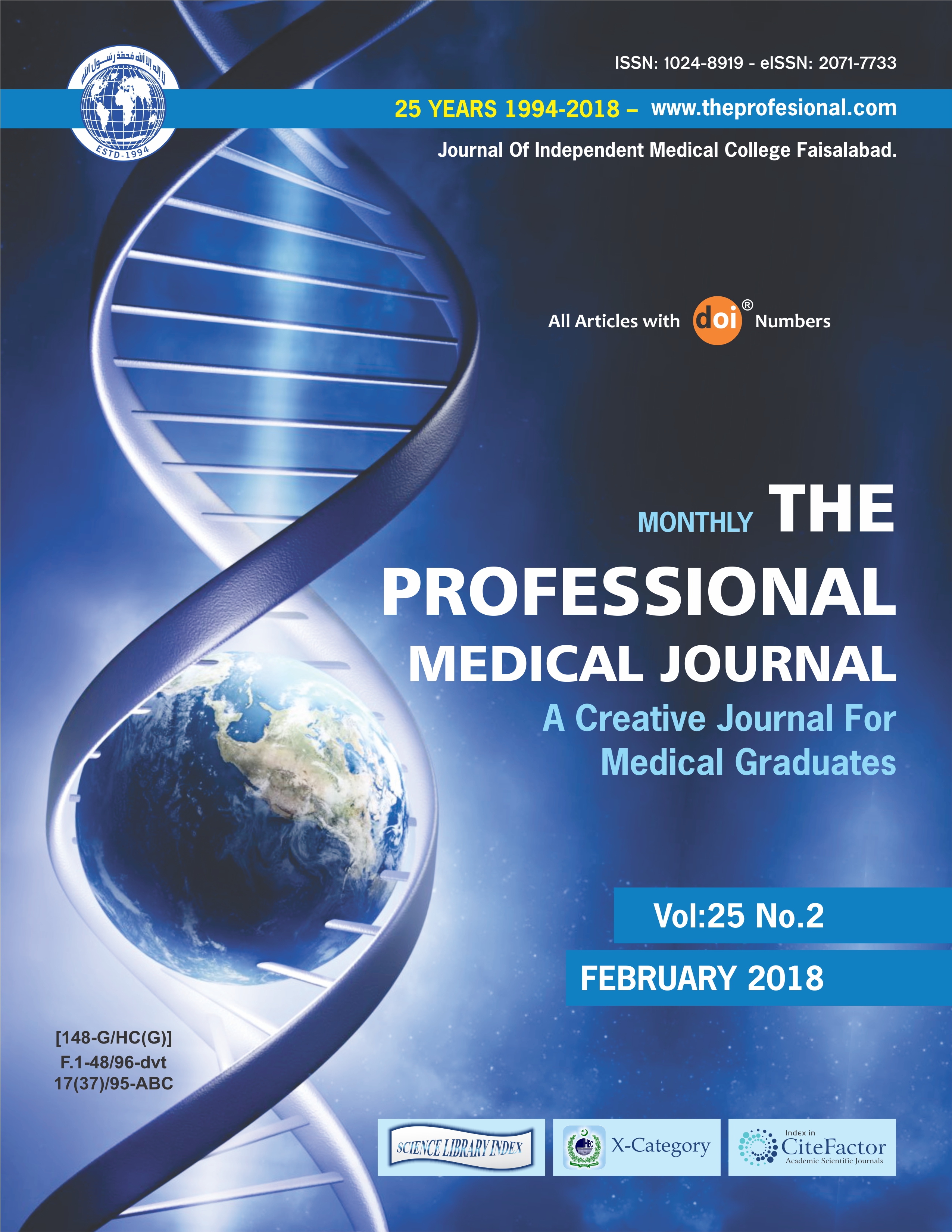 Downloads