BILE DUCT INJURIES;
DETERMINE THE FREQUENCY DURING OPEN AND LAPAROSCOPIC CHOLECYSTECTOMY AT TERTIARY CARE HOSPITALS
Keywords:
Common Bile duct injury,, Cholecystectomy,, Laparoscopic cholecystectomy.
Abstract
Objectives: Determine the frequency of bile duct injuries during open and
laparoscopic cholecystectomy procedures. Study Design: Prospective Observational Study.
Place and Duration of Study: This study was conducted at surgical department of multiple
hospitals and compares the results Civil Hospital Naushahro Feroze, Liaquat University Hospital
Jamshoro and Civil Hospital Karachi and NaushahroFeroze, August 2014 to December 2015.
Methods: All 320 patients were equally divided for open cholecystectomy and Laparoscopic
cholecystectomy. Demographic profile and detailed Clinical examination were recorded. All
patients were evaluated for Cholelithiasis underwent preoperative investigations. All patients
were resuscitated and optimized before intervention. Inclusion criteria were diagnosed case
of gallstones, age > 20 years and both gender selected for open cholecystectomy and
Laparoscopic cholecystectomy and assessed the frequency of bile duct injury during both
procedures. Exclusion criteria were of carcinoma of gall bladder, stone in CBD and obstructive
jaundice. Chi square test was applied for p-value. Results: 320 cases of gallstone were
undertaken for operative laparoscopic cholecystectomy and open cholecystectomy procedure.
Most of the patients were 208(65%) female, male to female ratio were 1:7.2. Gall stone
commonly reported in 3rd and 4th decade 186(58.13%) cases in between 36-50 years. The mean
age was 39.8+5.90years. Abdominal ultrasound revealed that multiple stone 253(79.1%) cases
as compared to single stone. Other common findings of thick wall gallbladder139 (43.44%)
cases while ultrasonologist reported impacted gallbladder stone in 23(7.19%) cases. Common
bile duct injury more occur in open procedure 24(7.5%) cases as compared to laparoscopic
cholecystectomy 15 (4.7%) cases and Chi square test was applied for p-value <0.001.
Conclusion: The Laparoscopic procedure has decreased rate of complications and bile duct
injury day by day due to improved learning curve.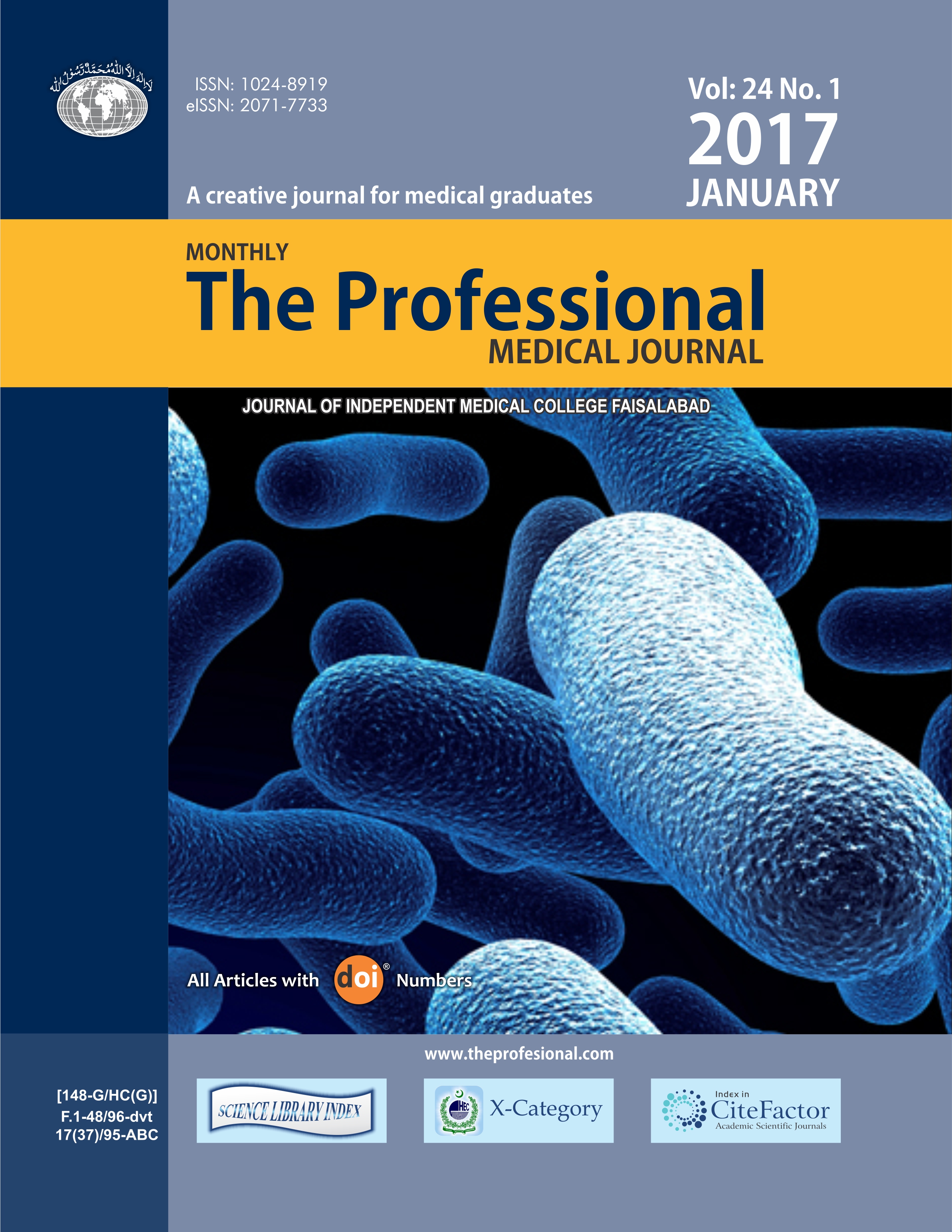 Downloads