TIBIAL SHAFT FRACTURES;
EPIDEMIOLOGY, A 5-YEAR STUDY IN GHURKI TRUST TEACHING HOSPITAL, PAKISTAN.
Keywords:
Diaphysis,, Fractures,, Epidemiology,, Tibial Fractures
Abstract
Background: Tibia is the most commonly fractured bone because of its
structure and position. Tibial fractures are increasing with time to time and hence the morbidity
and mortality are increasing despite proper public health efforts. There is a lack of national
epidemiological data on the characteristics of patients with tibial shaft fractures. Therefore,
epidemiological assessment is crucial for fracture. The purpose of this study was to provide upto-
date information about patients baseline demographics, distribution of fracture classification,
trauma mechanism and to formulate the preventive measures. Study Design: Retrospective
study. Setting: Emergency or OPD at Orthopaedics and Spine Centre, Ghurki Trust Teaching
Hospital, Lahore. Period: 1st January 2011 to 31st December 2015. Material and methods:
Any type of diaphyseal tibial fracture. The data were taken from hospital database and include
clinical, epidemiological and radiological records. The results were analyzed using SPSS 20.
Results: A total of 2120 patients were included in the study. 1980(93.4%) were male and 140
(6.6%) were females. Male to females ratio were 14.14:1 with mean age of 33.28 ± 21.02.
Between 0-20 years, 519(24.5%) of patients were admitted, 1021(48.2%) of patients were
between 21-40 years, 467(22.0%) were between 41-60 years and only 113(5.33%) were above
60 years. Type A2 in 444(20.9%) were the most common pattern of fracture found. The traumas
were most common in months of May, June and July and Motorbike accidents were the main
cause. The mid shaft of tibia is the most commonly fractured i-e 1038 (49.0%) followed by
distal part i-e 611(28.8%) and the least is the proximal i-e 471(22.22%). Conclusion: This
study shows AO-type 4A2 was the most common fracture type, representing 20.9% of all tibial
shaft fractures. The individuals between 21-40 years were mostly affected and the motorbike
accidents were found the main cause for such traumas.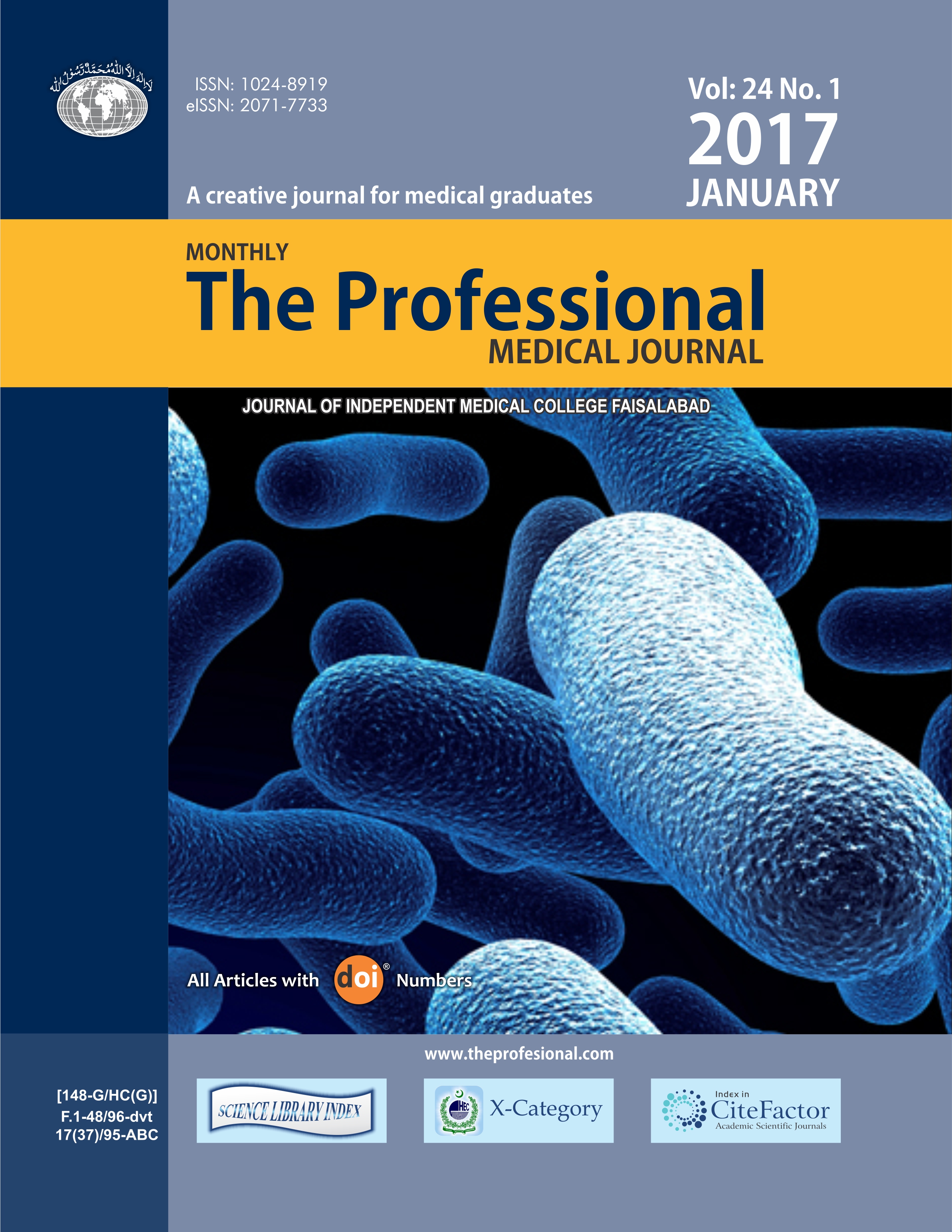 Downloads