Lag screw cutout in intertrochanteric fractures fixed with DHS.
Keywords:
Cutting Out Lag Screw, DHS, Stable IT Fractures, Tip Apex Distance
Abstract
Objectives: To determine the failure of DHS (dynamic hip screw) in terms of lag screw cutout. Study Design: Hospital Based Cross Sectional study. Setting: BVH and Civil Hospital Bahawalpur. Period: From 2013 to 2018. Material & Methods: 273 patients of both genders with age more than 50 years having stable intertrochanteric fractures were included in this study. With the help of C arm, the best possible anatomical reduction and rigid internal fixation was done with 135 degree DHS. Lag screw position and TAD determined on first postoperative day on radiographs (Anteroposterior & Lateral). Failure of fixation was determined on the radiographs during follow up. Lag screw cut-out was the projection of the screw from the femoral head by more than 1mm. Results: The mean age of the patients was 68.6 years (50-88). There were 132 (51.1 %) males and 126 (48.8%) females. Overall lag screw cutout rate was 11.2%. 21(30.8%) had screw cutout while 47 (69.1%) healed successfully among 68 patients with TAD ≥ 25mm. On the other hand 8(4.2%) had screw cutout while 182 (95.7%) healed successfully among 190 patients with TAD < 25mm. Middle middle and inferior middle position had highest success rate (˃ 92%) while inferior posterior position had highest cutout rate (36.2%). Among different age categories high failure rate (17.8%) seen in patients more than 70 years. Conclusion: The incidence of lag screw cutout is 11.2 % and risk of cutout can be minimized by placing lag screw in middle middle or inferior middle position and keeping the TAD < 25mm. More attention during follow up should be paid to patients with age ˃ 70 years.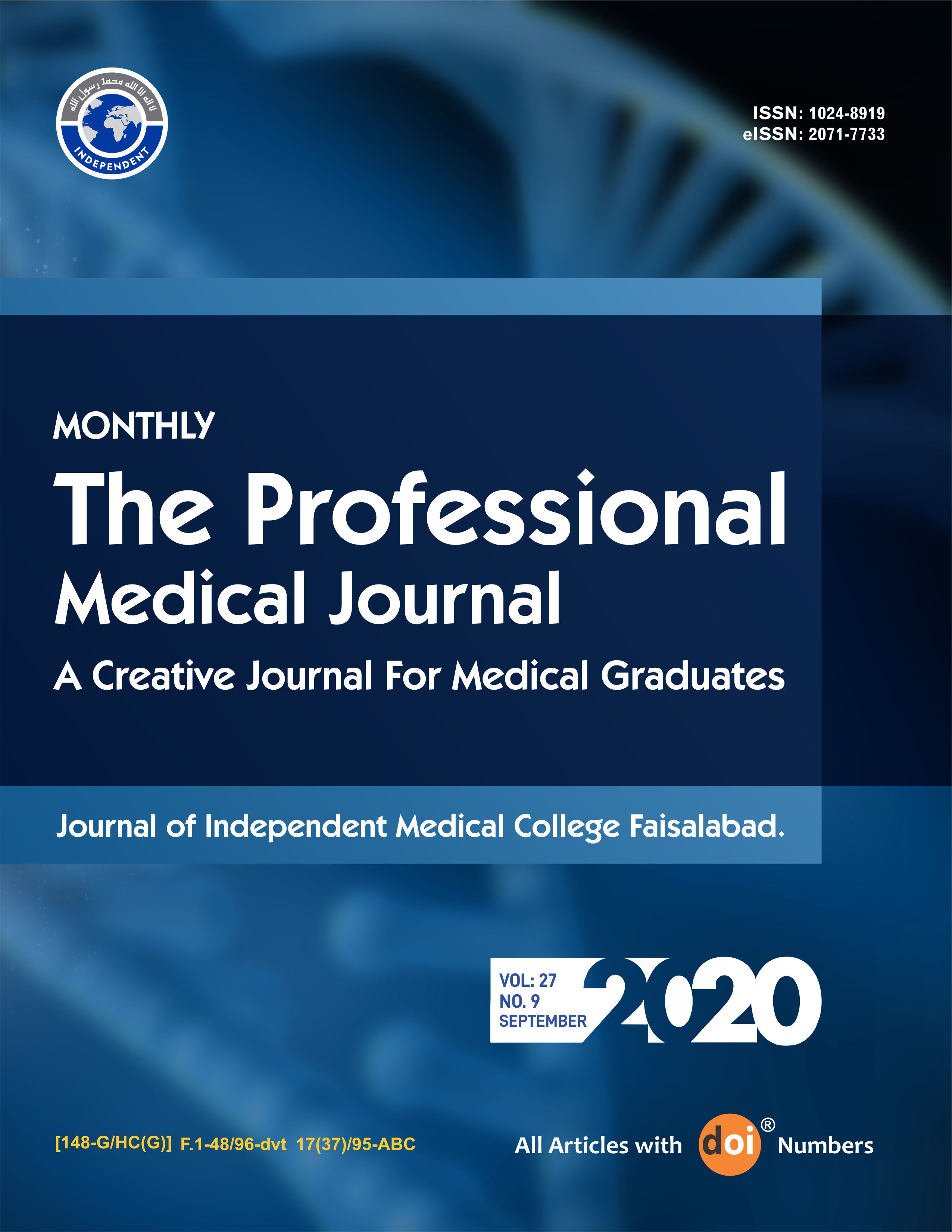 Downloads