Association between iron deficiency anemia and HBA1C level in diabetic patients with controlled plasma glucose levels.
Keywords:
Diabetes Mellitus, Fasting Plasma Glucose, Hemoglobin, Serum Iron, Serum Ferritin
Abstract
Objectives: To determine association of iron deficiency anemia on hba1c level in diabetic patients. Study Design: Cross Sectional Analytical study. Setting: Department of Pathology PIMS Hospital. Period: From June 2018 to December 2018 (6 months duration). Material & Methods: A total of 117 diagnosed cases of diabetes mellitus were included in the study. Pregnant women, patients with end-stage renal disease, hypothyroidism, +hemoglobinopathies, hemolytic anemia, chronic liver disease and malignancy, participants with poorly controlled diabetes, and patient from the northern areas were excluded from the study. Patients were divided according to their fasting plasma glucose (FPG) level. FPG of 126mg/dl was used as a cut-off point for dividing the study population into two groups, i.e controlled sugar level (FPG between 100 and 126 mg/d L) and well controlled sugar level (FPG less than 100 mg/d L). Variables such as Hemoglobin, serum ferritin, serum Hba1c level etc. Results: Mean age of study population in the present study was 56.97±7.29 years. Out of 117 cases, about 45(38.5%) cases were female and 72 (38.5%) were male. Male to female ratio was 1: 1.6.Mean FPG level was 103.3±7.6 in our study population. The mean hba1c levels in the sample was 6.42±0.70 %. Mean Hb levels were recorded as 11.5±2.7 and 10.9±3.03 g/dl, respectively in female and male. From a total of 117 cases, only 66 were identified as having iron deficiency anemia. Only 54 patients had plasma glucose greater than 100 mg/dl. Odds ratio for hba1c>6.5% in iron deficient was 3.90(p=0.001). Conclusion: Iron deficiency can cause elevated serum hba1c level. Health care providers, including physicians, must consider the iron status before prescribing diabetics treatment on the basis of serum hba1c level.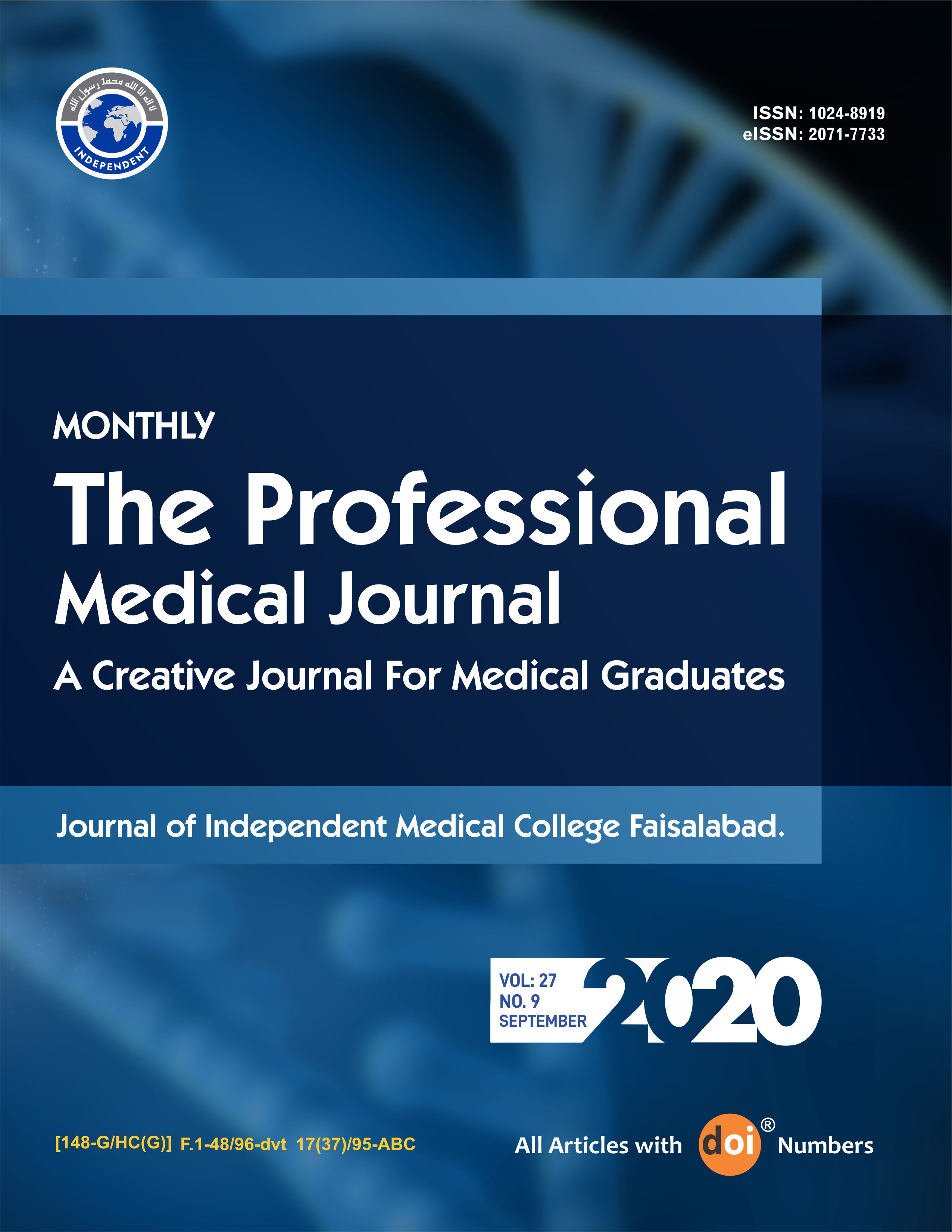 Downloads