PYOMYOSITIS;
FREQUENCY AND ITS COMMON BACTERIA WITH THEIR ANTIBIOTIC SENSITIVITY AMONG CHILDREN WITH HIGHLY SUSPECTED CLINICAL FEATURES
Keywords:
Pyomyositis;, Culture and sensitivity;, Antibiotics
Abstract
Pyomyositis is a common health problem with significant complications and
morbidity. Surgical drainage and Antibiotic treatment is the mainstay of its treatment. Proper
culture and sensitivity of etiological bacteria is crucial for successful treatment of Pyomyositis.
Objectives: To determine the frequency of Pyomyositis and its common bacteria with their
antibiotics sensitivity among children presenting with highly suspected clinical features.
Design: Cross sectional descriptive study. Setting: Department of Orthopedics and Trauma,
Khyber Teaching Hospital, Peshawar. Period: 12 months from19th July, 2012 to 18th July, 2013.
Materials and Methods: 156 patients presented with highly suspected clinical features of
Pyomyositis were examined clinically and were investigated by Ultra sound and CBC. Those
patients who were having Pyomyositis, pus samples were taken for culture and sensitivity test
and the data was analyzed by Statistical Package for Social Sciences (SPSS) version 10.0.
Results: There were147 (94.23%) patients having Pyomyositis out of 156 patients. On culture
and sensitivity test, 87 (59.18%) have positive growth while 60 (40.82%) have no growth. The
most common bacteria isolated was Staphylococcus aureus55 (63.21%) followed by E. coli 10
(11.49%), Pseudomonas Aeruginosa 7 (8.04%), and Streptococcus Pyogenes 5 (5.74%). All
isolated bacteria showed more than 95% and 90% sensitivity to Vancomycinand and Fusidic
acid respectively while all bacteria showed maximum resistance to Penicillin i.e. more than
35%. Conclusion: Prompt diagnosis of pyomyositis in highly suspected patients, detection of
its etiological bacteria and their antibiotic sensitivity tests are very important for the treatment
of Pyomyositis.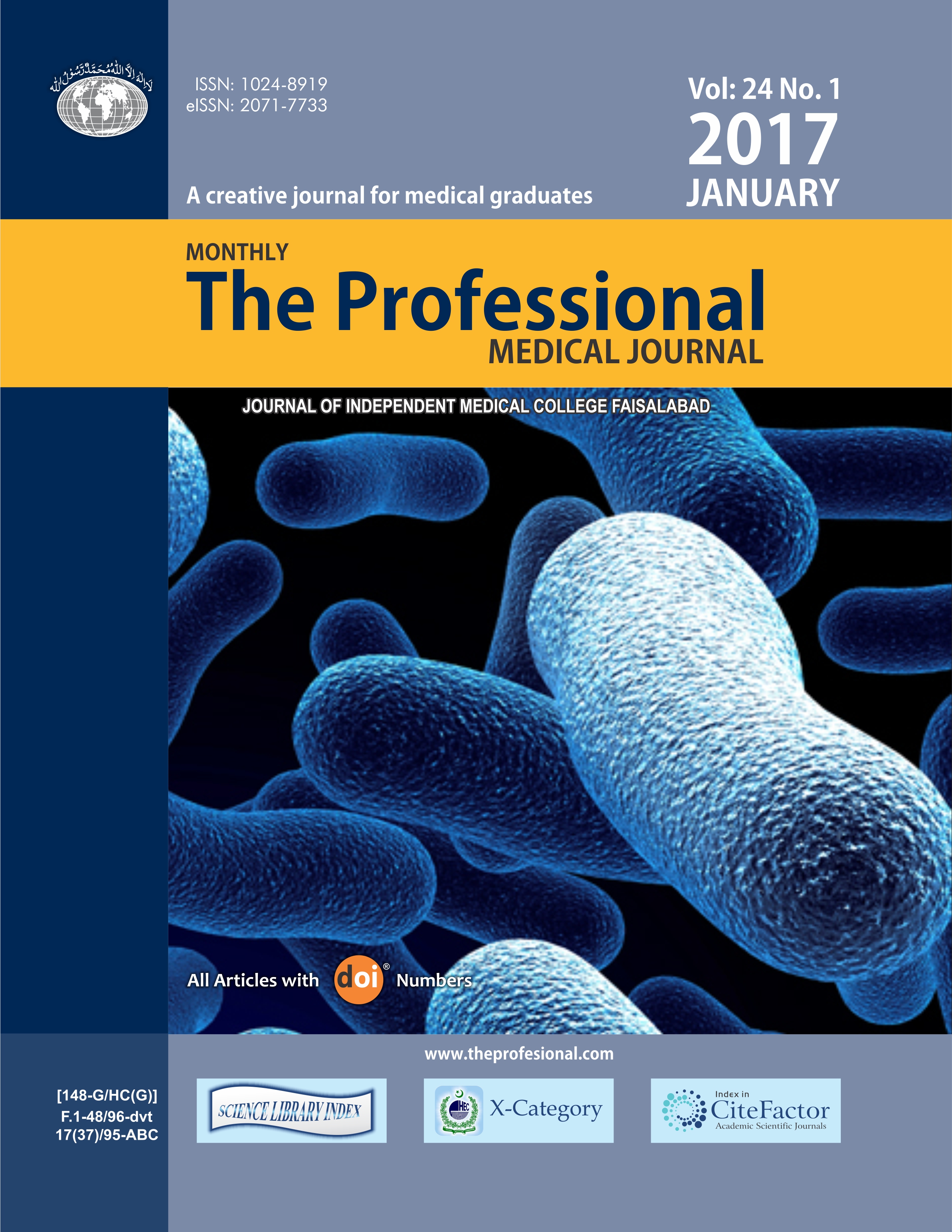 Downloads