BREAST CANCER SCREENING;
MAMMOGRAPHY VERSUS DYNAMIC MRI BREAST
Keywords:
Dynamic Breast MRI,, Mammography,, Breast cancer
Abstract
Objectives: To compare the efficacy of Magnetic resonance imaging and
Mammography for Breast-Cancer Screening in high risk Women with a Familial or Genetic
Predisposition. Study Design: Cross-sectional study. Setting: Department of Radiology Allied
Hospital, Faisalabad. Duration: From January 2012 to December 2014, Sample size: 299.
Methods: A total of 299 females at high risk of breast cancer were included in this study and
they underwent screening rounds of Mammogram and contrast enhanced dynamic breast
MRI once a year with independent readings. Both the imaging modalities were interpreted by
experience radiologist and all the images were categorized using Breast Imaging Reporting
and Data System. In each patient, histopathology results were considered the standard criteria
for the calculation of the sensitivity, specificity for both Mammogram and Breast MRI lesions.
Results: Mean age of the patients was 46.69±11.86 years. Mammography revealed 11 (3.68%)
true positive breast lesions, 22 (7.36%) false positive lesion, 247 (82.61%) true negative and
19 (6.35%) false negative lesions yielding the sensitivity of 36.67% and diagnostic accuracy of
86.3%. Dynamic breast MRI revealed 28 (9.36%) true positive breast lesions with 5 (1.67%) false
positive, 264 (88.29%) true negative and 2 (0.67%) false negative lesions yielding sensitivity of
93.3%,specificity of 98.14%,PPV=84.85%,NPV=99.25% and diagnostic accuracy of 97.66%.
MRI breast was significantly more sensitive (93.3 vs. 36.67%) and accurate (97.66 vs. 86.3%)
than mammography. Conclusion: MRI is more sensitive than mammography in detecting
tumors in women with an inherited susceptibility to breast cancer.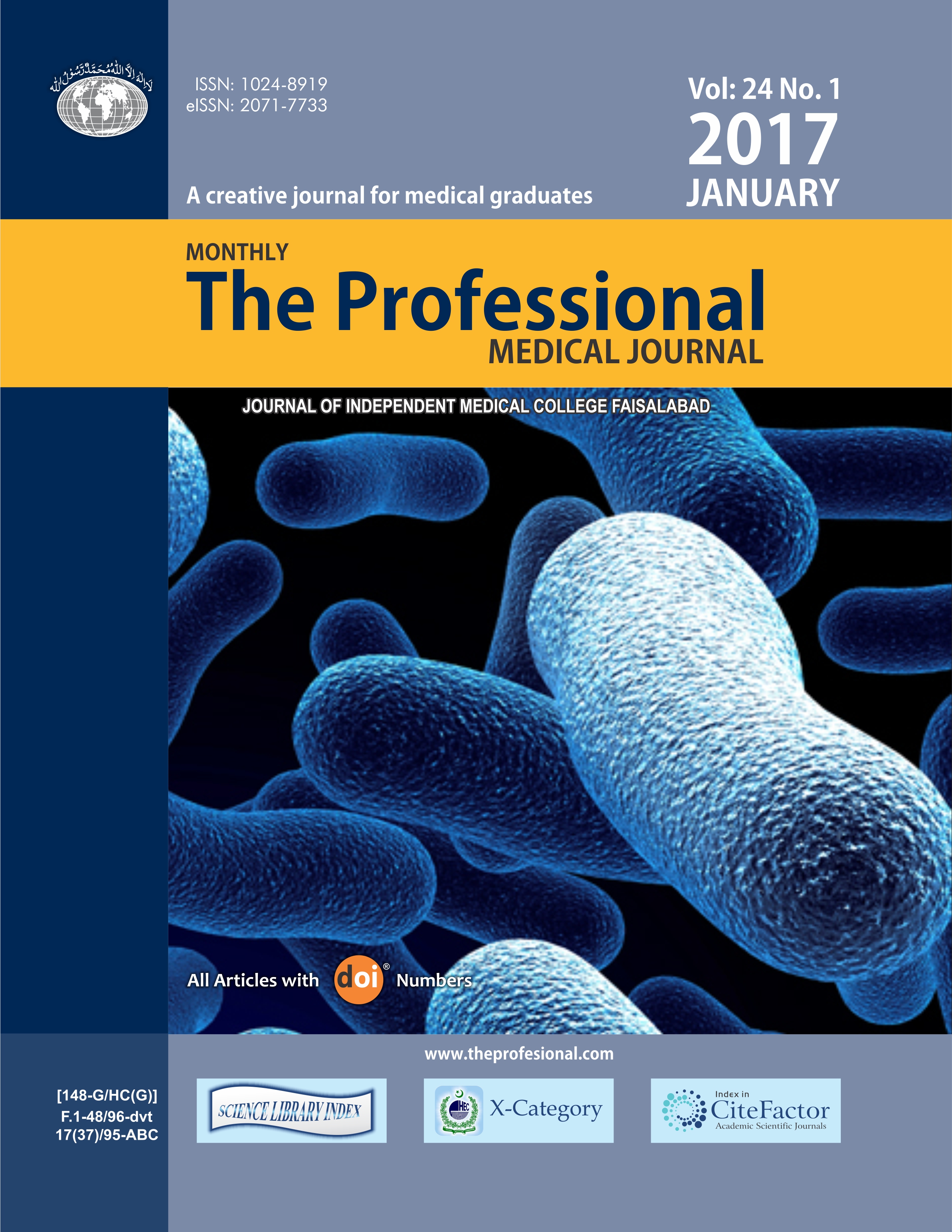 Downloads