ACUTE CORONARY SYNDROME;
MICROALBUMINURIA AS ATHEROSCLEROTIC RISK FACTOR AND ITS ASSOCIATION
Keywords:
Microalbuminuria, Cardiovascular Disease, Acute Coronary Syndrome
Abstract
Microalbuminuria is a strong and independent indicator of increased cardiovascular
risk among individuals with and without diabetes and hypertension. The pathophysiologic
mechanism underlying the association between albumin excretion and cardiovascular disease
(CVD) is that microalbuminuria can be a predictor of CVD risk as it reflects the vascular damage
in kidneys. It also shows endothelial damage predicting CV disease risk. Based on this theory,
periodic screening for microalbuminuria could allow early identification of vascular disease
and help stratify overall cardiovascular risk, especially in patients with risk factors such as
hypertension or diabetes. Therefore microalbuminuria can be used for stratification of risk for
cardiovascular disease. Once microalbuminuria is present, cardiovascular risk factor reduction
should be aggressive. Objectives: The objective of the study was to determine the role of
microalbuminuria as an atherosclerotic risk factor and its association with coronary artery
disease. Study Design: Cross-sectional study. Duration of Study: Duration of study was
6 months with first patient enrolled on 16-03-2007 and last patient enrolled on 15-09-2007.
Setting: Medical Unit-III and CCU Allied Hospital, Faisalabad. Subjects: 300 patients with
acute coronary syndrome, admitted in Allied hospital Faisalabad were enrolled. Methods: 300
patients diagnosed as having acute coronary syndrome admitted in Allied hospital Faisalabad,
were included in the study. Early morning urine as well as 24 hour urine had been collected
in sterilized urine bags and microalbuminuria was tested. Results: In this study 300 patients
having acute coronary syndrome were enrolled. Microalbuminuria was positive in 66 (22%)
patients and 234 (78%) patients had no microalbuminuria. There was significant association
between microalbuminuria and atherosclerotic coronary artery disease. Conclusion: It is
concluded that microalbuminuria is an atherosclerotic risk factor and it is strongly associated
with coronary artery disease.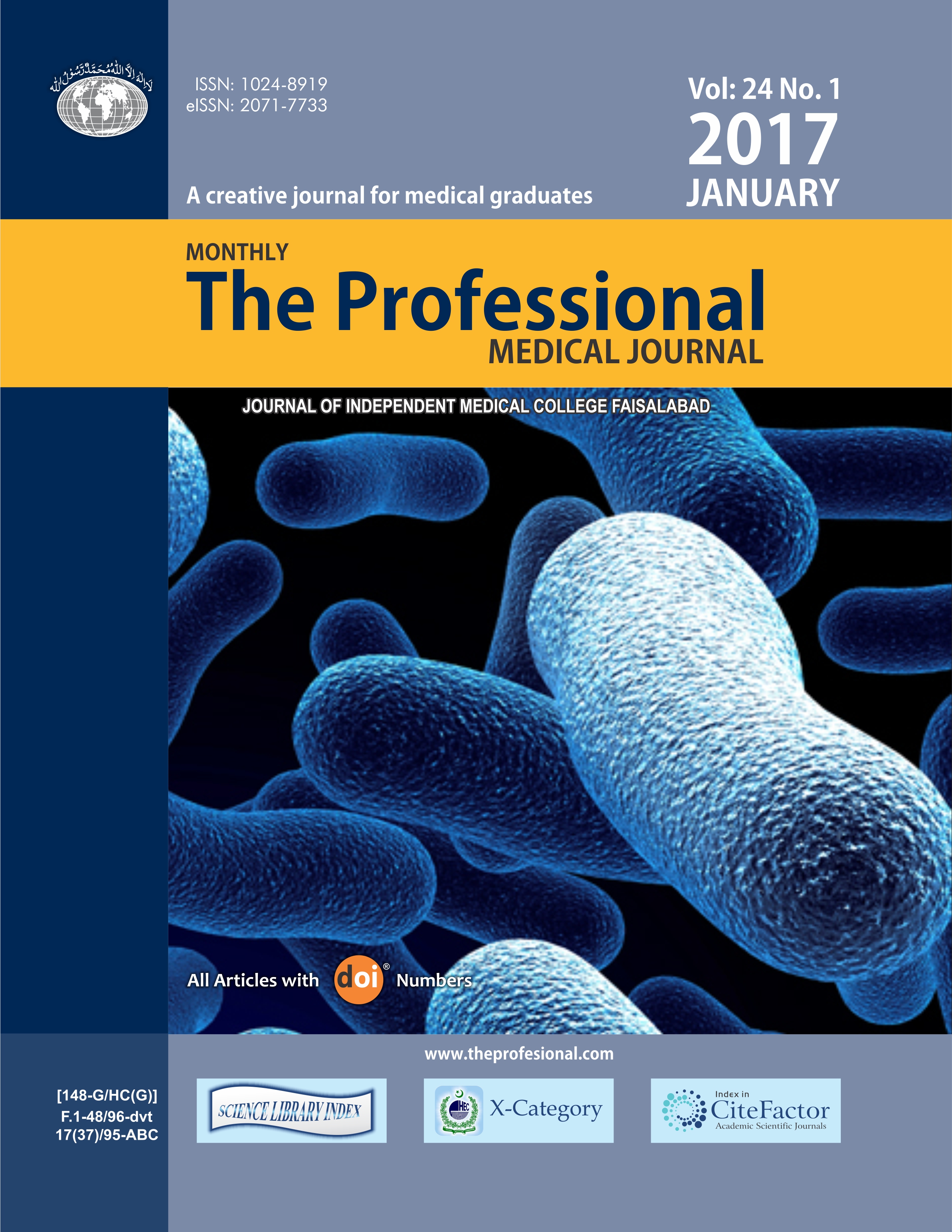 Downloads