FEBRILE SEIZURES
SERUM ZINC LEVEL IN CHILDREN WITH REPORTING AT A TERTIARY CARE HOSPITAL OF SINDH
Keywords:
Febrile Seizure, Serum Zinc, Children
Abstract
Objectives: To determine the serum zinc levels in children with simple febrile
seizures reporting at a tertiary care hospital of Sindh. Study Design: Cross sectional study.
Place and Duration: Department of Paediatrics, Layari General Hospital Shaheed Muhtrama
Benazir Bhutto Medical College from January 2015 to February 2016. Methodology: A sample
of 120 children (60 cases and 60 controls) was selected through non- probability (purposive
sampling) by pre defined inclusion and exclusion criteria. 3 ml venous blood was taken from a
peripheral vein. Blood was process, centrifuged and sera were used for the analysis of serum
zinc. Data of cases and controls was analyzed on Statistix 10.0 software (USA). P-value of
≤0.05 was considered statistically significant. Results: Age of controls and cases was noted
as 13.68±8.74 and 15.75±9.11 months respectively and most common age group was 12 - 24
months in the cases. Male children predominated. Means± SD serum zinc was 79.03±24.17
and 62.82±14.66 in controls and cases respectively (P=0.0001). Low serum zinc was noted in
66.6% of cases compared to 40% in controls (P=0.0001). Conclusion: We noted low serum
zinc levels in children with febrile seizures which may provoke febrile seizures. Children with low
serum zinc levels are prone to febrile seizures.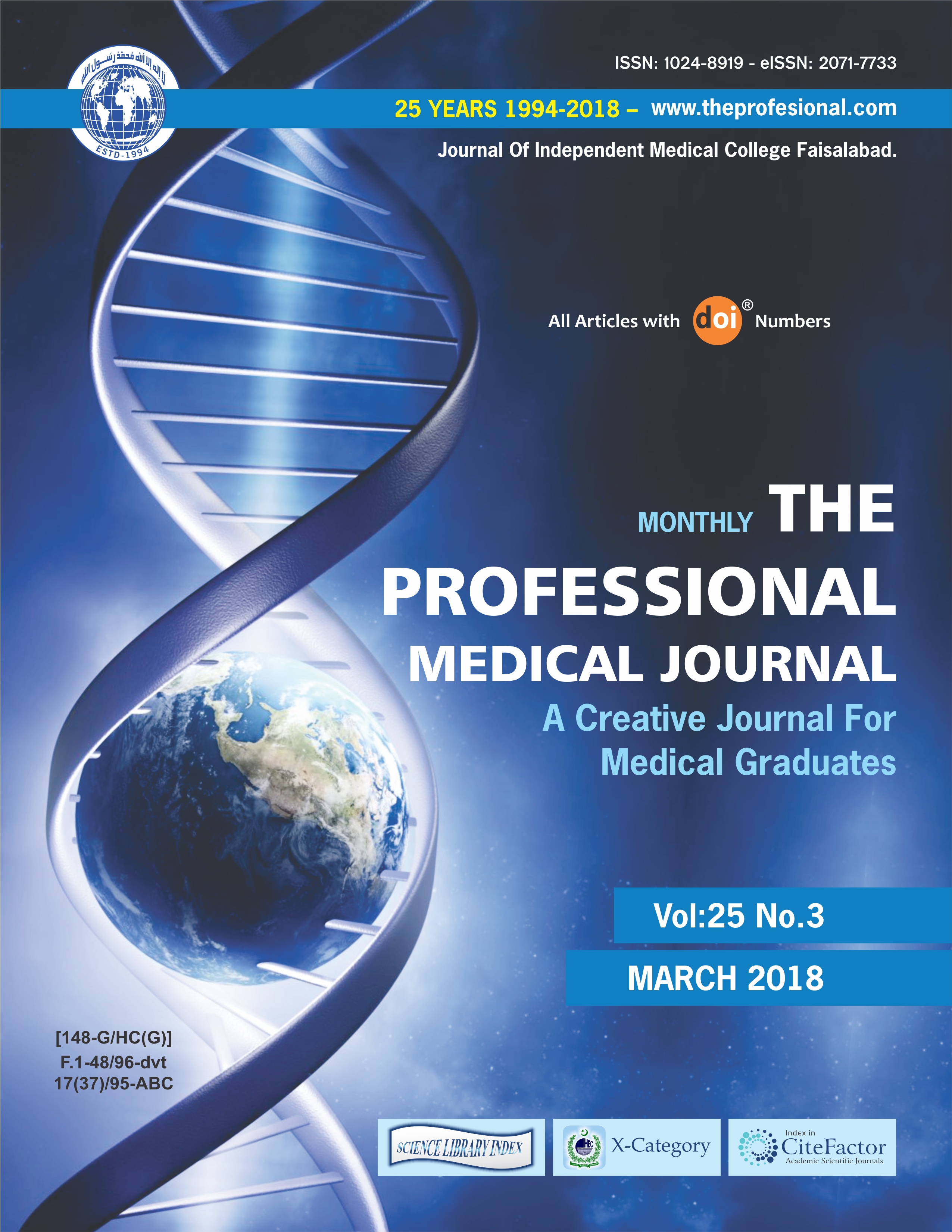 Downloads