PLATELET AGGREGATION
EFFECT OF ALOE VERA GEL
Keywords:
Aloe Vera, Anti-platelet
Abstract
The herbal use for medical purposes is increasing world over. Aloe vera is one
such herb with established anti-inflammatory action. It has great prospect in terms of replacing
traditional NSAIDS due to better side effect profile on gastrointestinal tract but its effect on
platelet aggregation is what needs to be determined. Objectives: This study was designed to
see the concentration dependent action of Aloe vera gel on platelet aggregation. Study Design:
Comparative study. Setting: Post Graduate Medical Institute Lahore, Children Hospital Lahore.
Duration of Study: One Year. Methodology: This study was conducted on healthy volunteers
selected from staff and students of Ameer-ud-din Medical College. After determining baseline
Hb and platelet counts, PRP was prepared and then incubated with 2 different concentrations
of Aloe vera low (AVL) and Aloe vera high (AVH) for 30 minutes. Aggregation was stimulated
by adding the agonist arachidonic acid. Light transmission aggregometer was used to record
platelet aggregation activity graphically for 3 minutes. Results: The data was analyzed using
SPSS version 20. Kruskal Wallis H test was performed to compare the platelet aggregation,
which revealed that platelet aggregation with AVL and AVH were statistically significantly lower,
amounting to 25.89% and 16.72% respectively as compared to 88.28% observed with control.
Conclusion: This study has established in vitro anti-platelet effect of Aloe vera which is dose
dependent.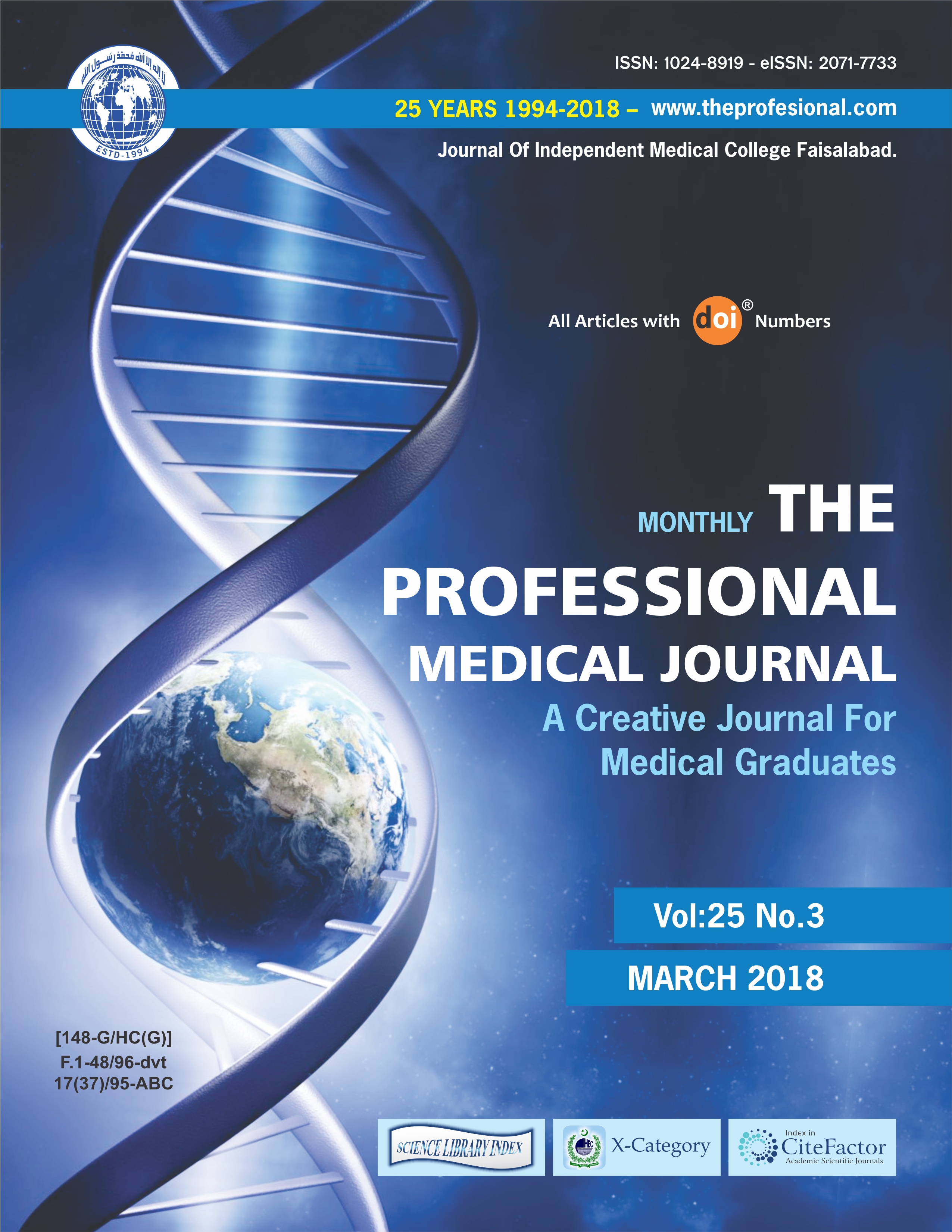 Downloads