CHRONIC HEPATITIS C
FREQUENCY OF OCCULT HEPATITIS B VIRUS (DNA) IN CASES IN A TERTIARY CARE HOSPITAL OF KARACHI
Keywords:
Occult Hepatitis B Virus, Chronic Hepatitis C, Cirrhosis, Hepatocellular Carcinoma
Abstract
Objectives: The objective of this study is to determine the frequency of Occult
hepatitis B virus (DNA) in cases of chronic hepatitis C in a tertiary care hospital of Karachi.
Study Design: Cross sectional study. Setting: Medical Department of Abbasi Shaheed
Hospital and Karachi Medical and Dental College after permission of ethical committee.
Period: 15 December 2015 to 15 December 2016. Methods: Patients greater than 18 years of
age of either sex were included while those with positive HBsAg, history of alcoholism, blood
transfusion, intravenous drug abuse and hemodialysis were excluded. After informed consent
blood samples were collected and evaluated for HBV DNA by performing qualitative PCR. Data
was analyzed on SPSS version 16.0.p value of <0.05 was taken as significant. Result: Out of
377 patients with chronic Hepatitis C Occult hepatitis B virus (DNA) was found in 211 (55.9%)
patients. 238(63.1%) were male and 139 (36.9%) were female. Mean age of patient with occult
HBV DNA was 56.07 9.19 years. Highest prevalence 99(46.7%) was found in patients with
history of Hepatitis C for more than three year (p value 0.02). Conclusion: Occult hepatitis B
virus is found significantly among HCV infected patients. A masked HBV infection may interfere
with the clinical outcome of chronic hepatitis C and accelerate the evolution to cirrhosis.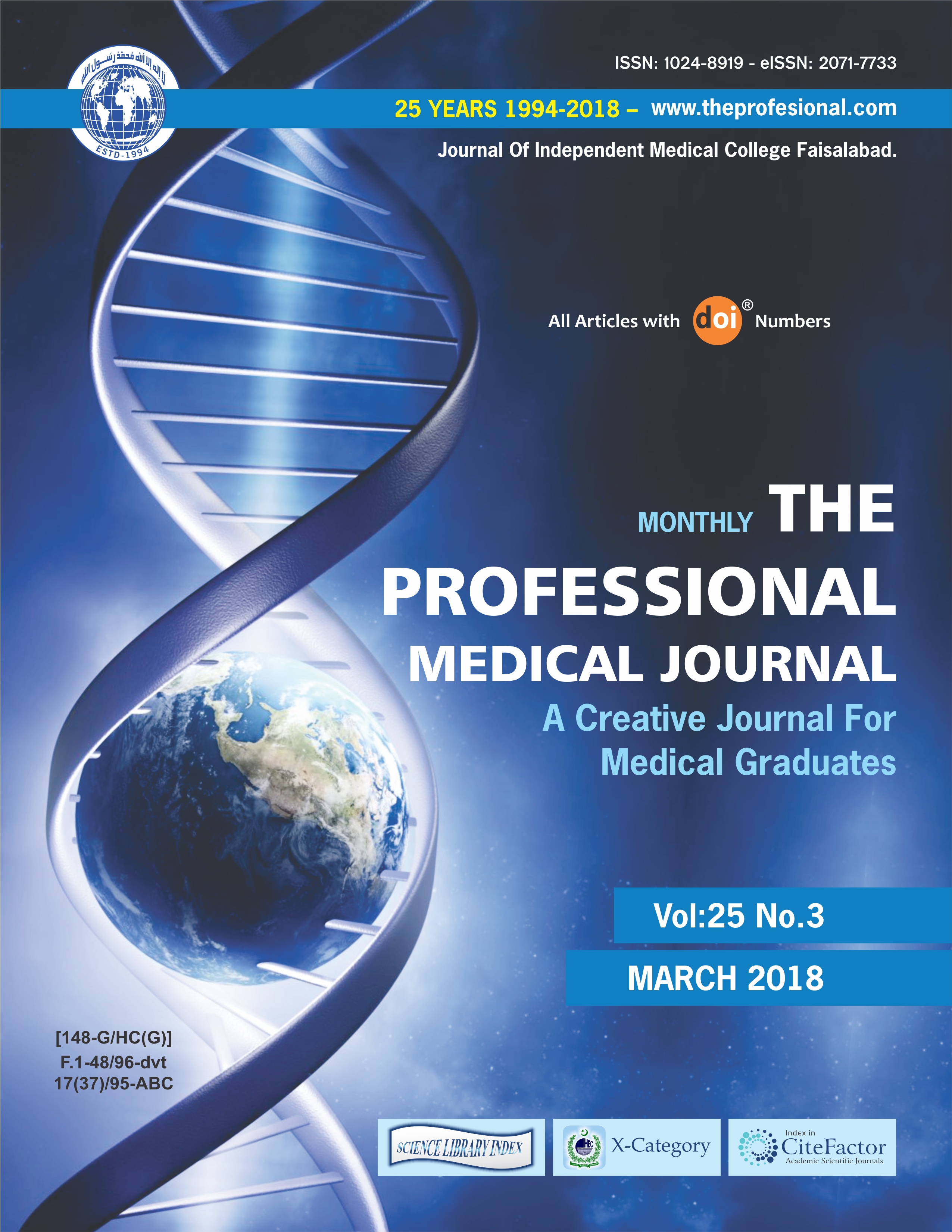 Downloads