HEPATITIS C
THE INCIDENCE OF RELAPSE AMONG PATIENTS TAKING INTERFERON THERAPY
Keywords:
Viral Load, Incidence, HCV Infection, Sustained Virological Response
Abstract
Background: Hepatitis C virus (HCV) is the most communal source of non-A,
non-B viral hepatitis in the world. The disease is illusory, and the majority of patients do not
acquire jaundice at its onset. Treatment of hepatitis C with interferon attained a sustained
virological response (SVR) in almost 50% of the patients with HCV infection. Viral genotype is
important to determine the response. The present study aims to provide the incidence of relapse
of HCV in patients taking interferon therapy and to identify the predictors for relapse. Study
Design: Retrospective observational study. Setting: Department of Medicine, DHQ Teaching
Hospital, Sargodha. Period: Two years. Methods: A total of 60 patients were retrospectively
evaluated for this study. The exclusion criteria include the patients co- infected with hepatitis
B virus or HIV. All the patients were monitored 2, 4, 8, 12, 16, and 24 weeks after the end
of treatment with interferon alpha. Results: We observed that the patients with relapse were
significantly older and heavier (P value < 0.05). At the start of treatment, viral load was higher
in relapsed patients (P value < 0.04). Conclusion: On the bases of our study findings, we can
conclude that low incidence of relapse occurred with interferon therapy. High ALT level, viral
loads, older age and obesity were some of strong predictors of relapse among HCV patients.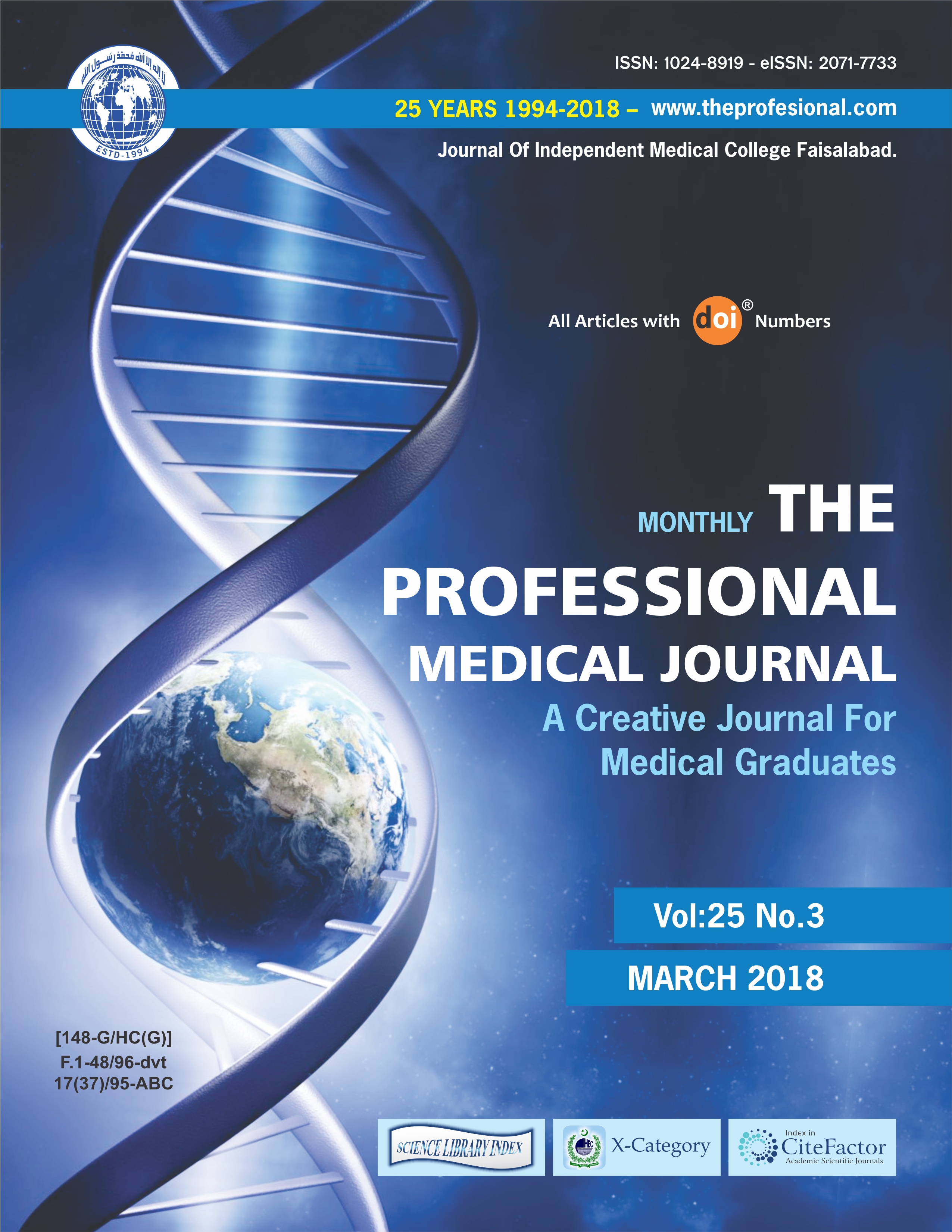 Downloads