ECTOPIC PREGNANCY
FMH EXPERIENCE OF SUCCESS RATE OF SINGLE DOSE OF METHOTREXATE FOR THE MEDICAL MANAGEMENT OF ECTOPIC PREGNANCY
Keywords:
Medical Management, Methotrexate, Single Dose, Success Rate, Tubal Ectopic Pregnancy
Abstract
Introduction: Medical treatment is the first step in the treatment of ectopic
pregnancy (EP) now days. Medical treatment with Methotrexate for EP is safe and effective
method without the risks associated with the surgical procedure. Objectives: To determine the
success rate of single dose of Methotrexate for medical management of females presenting
with EP. Study Design: Quasi trial study. Setting: Department of Obstetrics & Gynaecology,
Fatima Memorial hospital, Lahore. Period: 1 year from September 2014 till August 2015.
Material & Methods: Study design was prospective descriptive case series in which a total
of 140 women, age 20-45 years of any parity with confirmed EP, were included. Females were
prescribed Methotrexate 50mg/m2, as a single dose. β-HCG level was measured again at 7th
day. If β-HCG was decreased by >15% of baseline levels and decrease in the size of mass
on USG, then success was labeled. Data was entered and analyzed using computer program
SPSS version 20. Results: Mean age of women in this study was 32.38±6.34 years. At 3rd day
post-treatment day, mean level of β-HCG was 2019.51 ± 293.39 and at 7th day, mean β-HCG
level was 1127.44 ± 403.78. At 7th day, there were 125(89.3%) patients whose β-HCG level was
decreased by >15% and success was labelled. Conclusion: Based on findings of this study it
can be concluded that Methotrexate can be used as first line management protocol for EP as it
was successful in a high percentage of patients.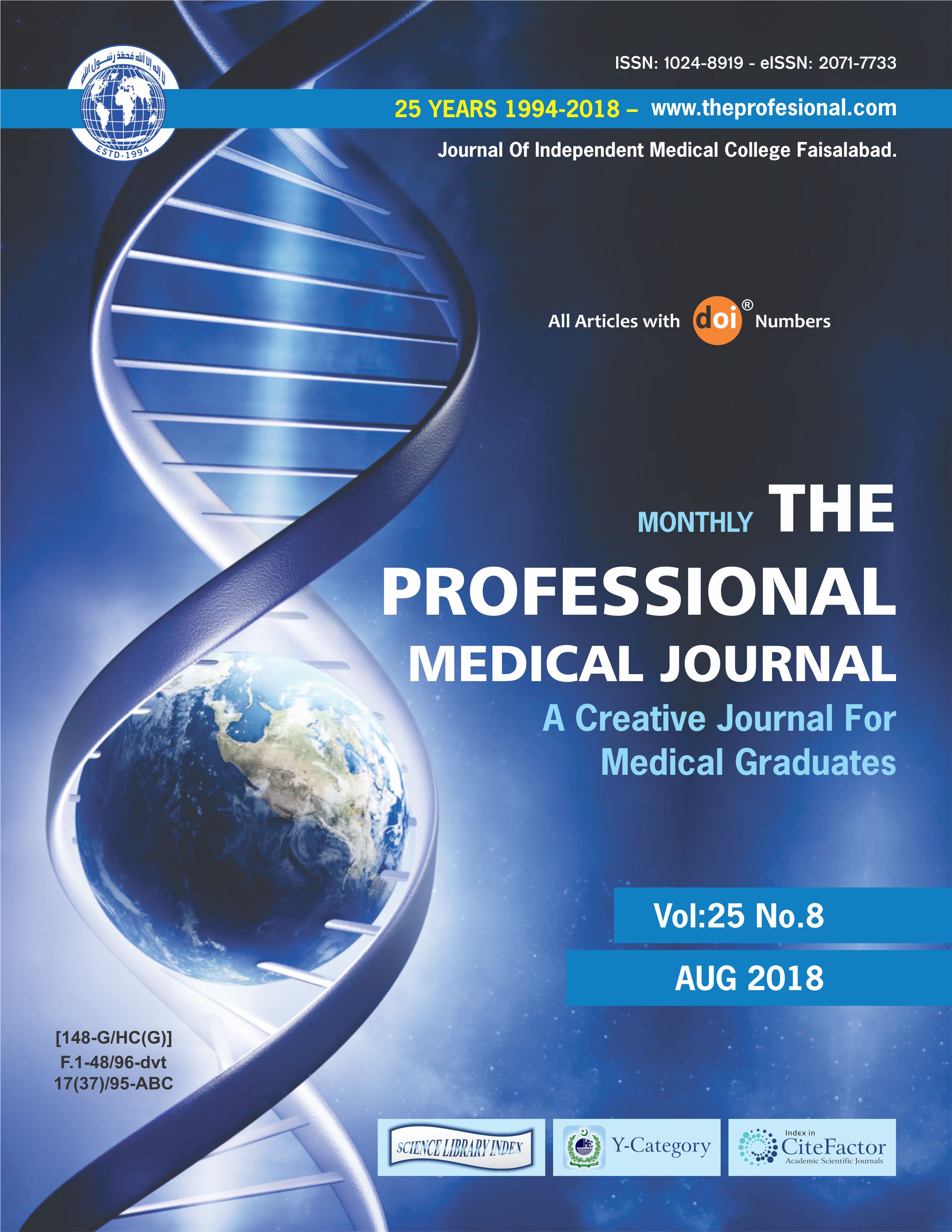 Downloads