SPINE TRAUMA
ETIOLOGY AND FRERQUENCY OF SPINE TRAUMA; PATIENTS PRESENTED IN A TERTIARY CARE HOSPITAL OF PAKISTAN
Keywords:
Spine Trauma, Spinal Cord Injury, ASIA Impairment Scale
Abstract
Objectives: To determine the etiology and level of spine trauma in patients
presenting in tertiary care hospital of Pakistan. Study Design: Descriptive, cross-sectional study.
Setting: This study was conducted at the Department of Neurosurgery, Pakistan Institute of
Medical Sciences (PIMS), Islamabad, from September 20th, 2014 to March 20th, 2015. Subjects:
The patients in the study were of both genders, between 15 to 80 years of age (N=315, mean
age 38.17 years, SD 17.31). Materials and Methods: All 315patientsbetween 15 to 80 years
of age with spine trauma presenting to the Neurosurgery department of PIMS, Islamabad
consented to participate in the study. All these patients had underwent thorough history and
physical examination after stabilization and initial emergency management. X-ray spine was
carefully reviewed and patient details, bio-data, etiology of trauma, spinal injury type, level,
neurological status and diagnosis were recorded. Results: The most frequently affected age
group presenting with spine trauma were young and between 15 to 30 years of age (17.1%).
The most frequent etiologies seen for spine injury were falls; 158 (50.2%) followed by RTA's;
129 (41%). The most common level of spine trauma presentation was at the lumbar spine;
142 (45.1%) followed by thoracic spine fractures; 80 (25.4%). Conclusion: Lumbar spine and
younger male people are more prone to spinal injuries in Pakistan. The most frequent reason
for the trauma was due to falls followed by road traffic accidents.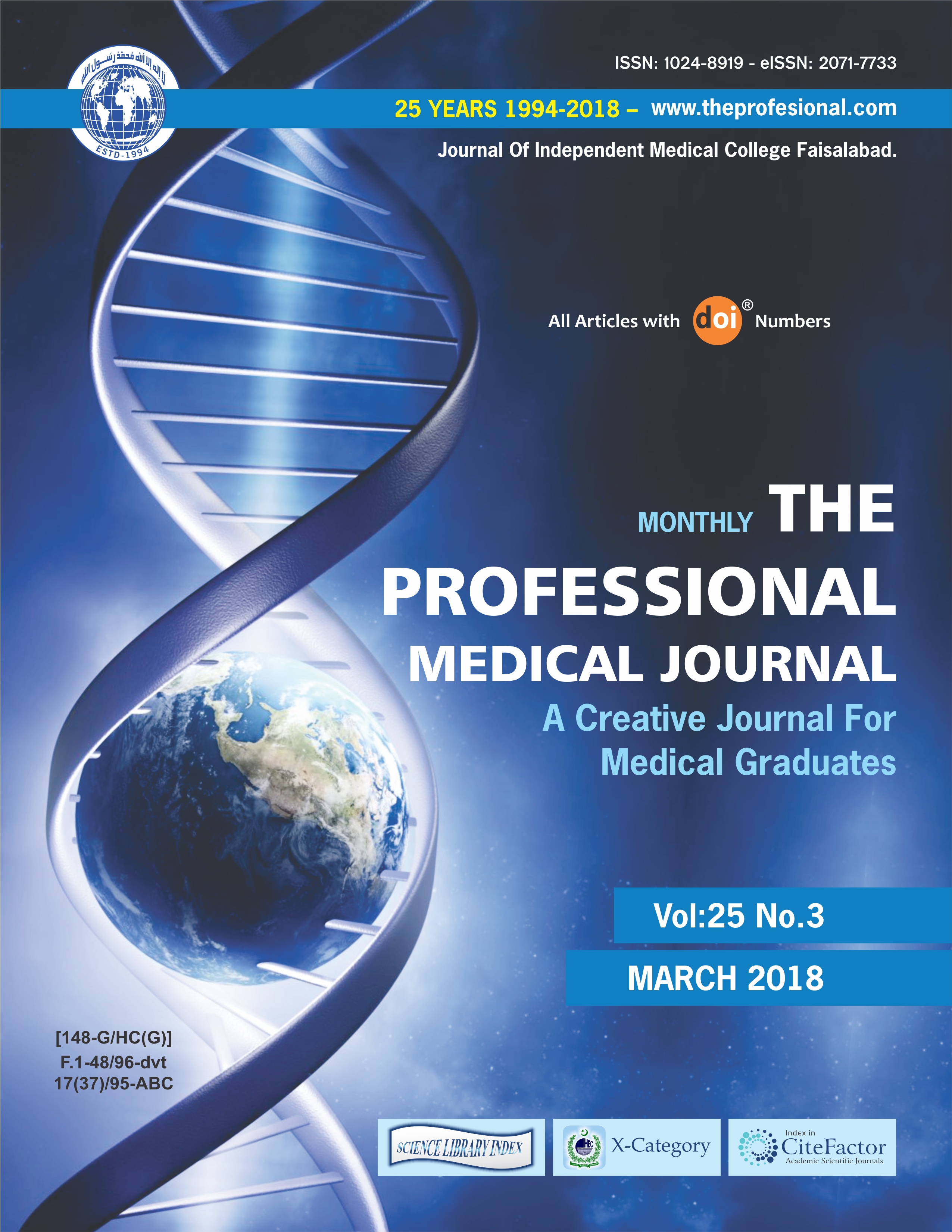 Downloads