POST OPERATIVE BOWEL MOVEMENT
COMPARISON OF PATIENTS FOLLOWING ELECTIVE STOMA CLOSURE WITH AND WITHOUT PROPHYLACTIC NASOGASTRIC TUBE IN RETURN OF POSTOPERATIVE BOWEL MOVEMENT
Keywords:
Nasogastric Tube, Decompression, Elective Surgery, Stoma Closure
Abstract
Objectives: To compare early return of bowel movements in patients with
elective stoma closure with or without nasogastric tube. Place and Duration: Single surgical
unit, Civil Hospital, Karachi, from January 2015-August 2016. Methods: This prospective double
blind randomized control trial of 114 patients for elective stoma (Ileostomy, colostomy) closure
in which lottery method was used to divide the patients into control group (with nasogastric
tube) and study group (without nasogastric tube). Post operatively total duration from the
surgery till the patient passed first flatus was recorded in hours between the control and study
groups. Result: Comparison between two groups, the passage of first flatus after reversal of
stoma a mean difference of 19.7 was observed in hours between the control and study groups.
Conclusion: Prophylactic nasogastric decompression in stoma closure patients can be omitted
from routine postoperative period without any management problem.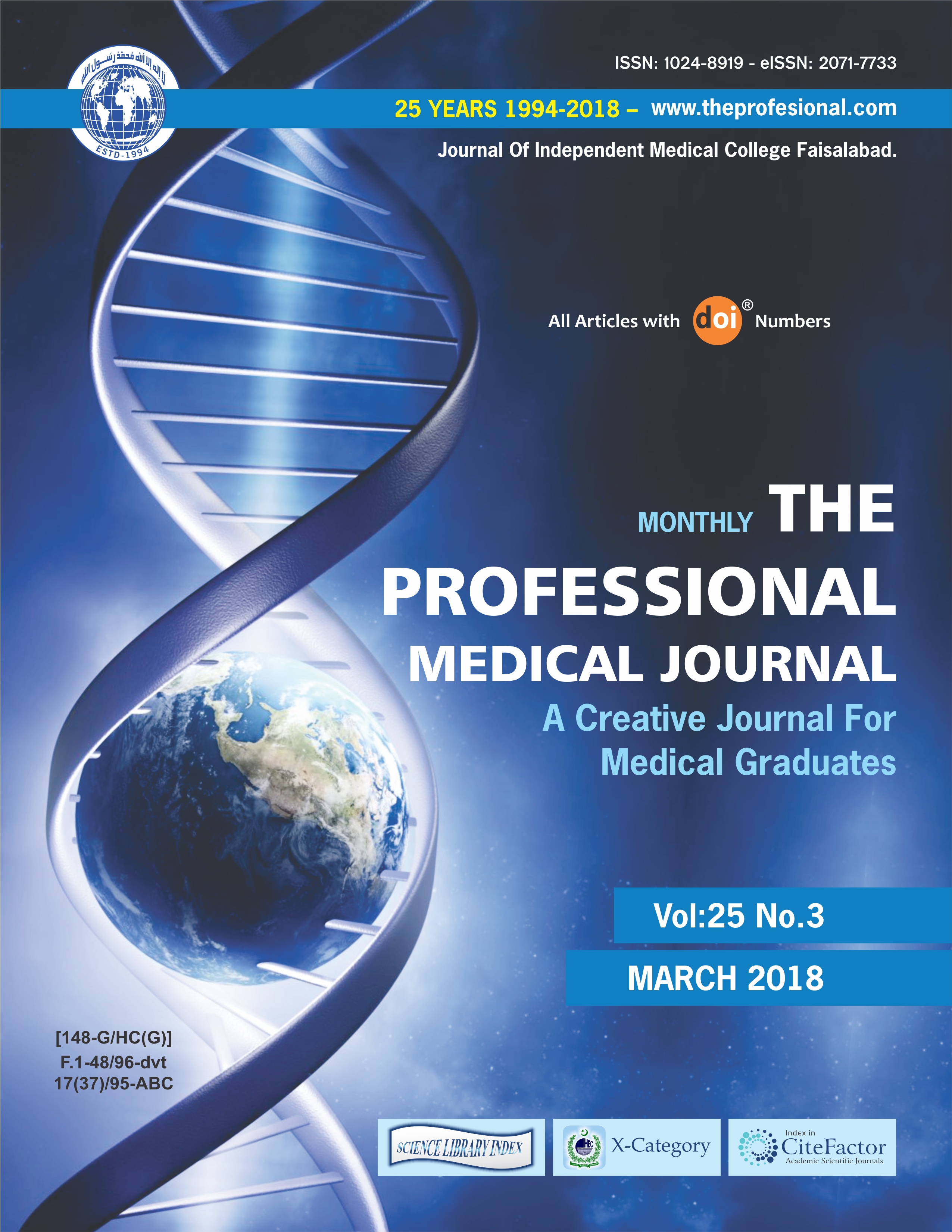 Downloads