HEPARIN
DOES HEPARIN RESISTANCE LEAD TO POOR EARLY OUTCOME IN PATIENTS UNDERGOING ON PUMP CORONARY ARTERY BYPASS GRAFTING?
Keywords:
Heparin resistance, Coronary artery bypass grafting, outcomes
Abstract
Background: Heparin resistance (HR) is a well-known phenomenon in
patients undergoing cardiac surgery. Its effect on outcome has not been studied well. Study
Design: Prospective observational study. Setting: Department of Cardiac Surgery, Punjab
Institute of Cardiology Lahore. Period: April 2013 to March 2015. Materials and Methods:
The study included 300 consecutive patients undergoing on pump coronary artery bypass
grafting (CABG). Those with severe left ventricular dysfunction, multiple cardiac procedures
and emergency CABG were excluded from the study. Data was collected on proformas with
perioperative variables. The data was analyzed using Statistical Package for Social Sciences
version 10. Results: A total of 300 patients were included in the study. This included 60(20%)
female patients. The mean age of the patients was 50.76 ±4.67 years. Out of the studied cohort,
30(10%) patients showed heparin resistance. Clinical characteristics i.e. hypertension, diabetes
mellitus, smoking, hyperlipidaemias and obesity did not show any significance when patients
with and without heparin resistance were compared. Total drain was significantly more in group
1 (700±150.13 ml) compared to group 2 (500±120.33 ml) with p=0.023. Similarly, renal failure
in group 1 vs group 2 (30.0% vs 15.4%. p=.017), use of blood products more than two units in
group 1 vs group 2 (83.30% vs 10.7%, p= .003), re-exploration for bleeding in group 1 vs group
2 (30.0% vs 5.5%, p=.003) was significantly more in group 1 vs group 2 respectively. Mortality
was insignificant in both groups. Conclusion: Heparin resistance occurred in 10% of the
patients. Patients with heparin resistance lead to poor postoperative outcomes like increased
renal failure, bleeding, rate of re-exploration and increased use of blood products but does not
lead to increased mortality in patient with comparatively lower risk profile.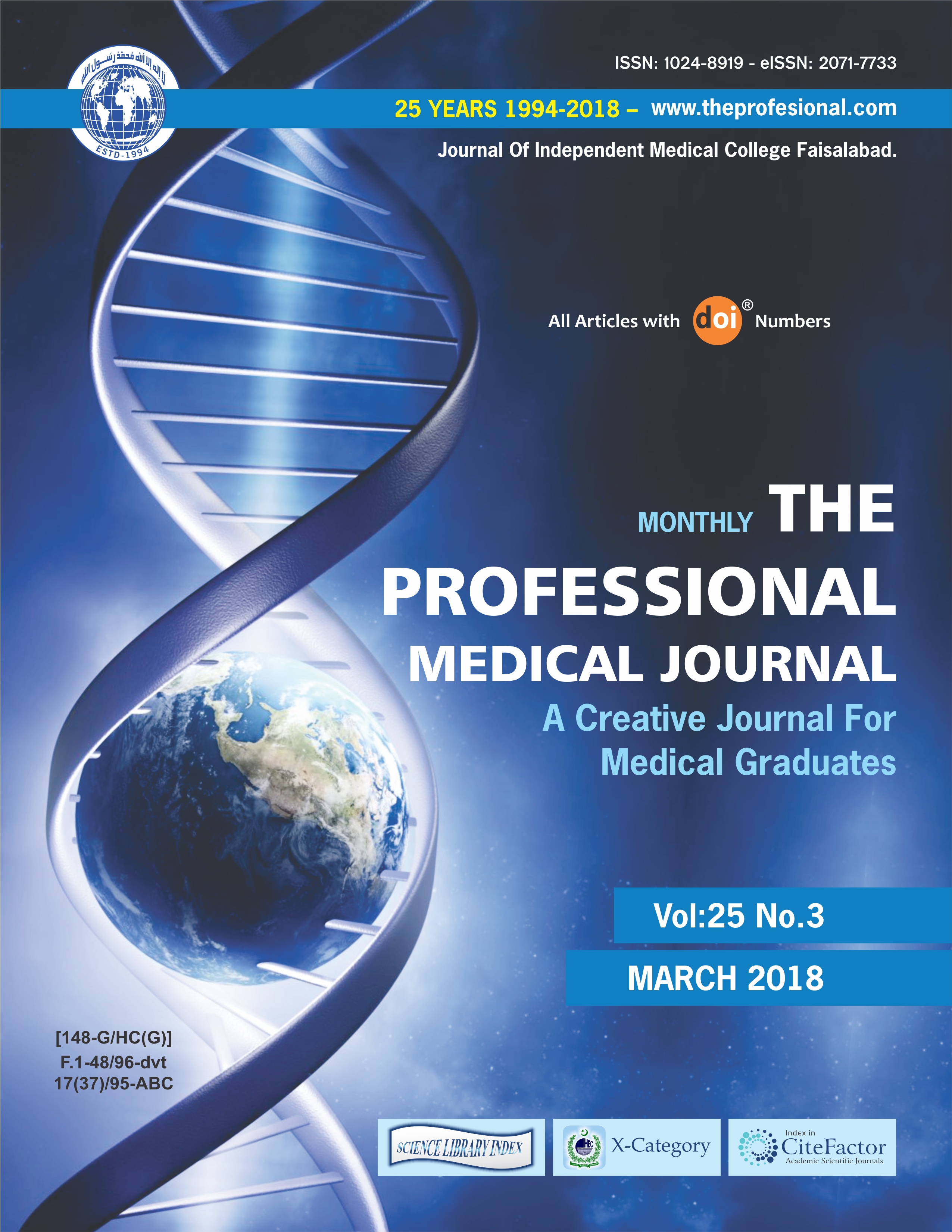 Downloads