VITAMIN-D LEVELS AND LOW BACK PAIN
PATIENTS PRESENTING TO A TERTIARY CARE HOSPITAL OF PAKISTAN
Keywords:
Low Back Pain, Vitamin-D, Venous Blood
Abstract
Objectives: To determine the number of patients with low back pain who have
low serum Vitamin-D levels along with associated risk factors in our local population. Study
Design: Descriptive Study. Place and Duration: At the Department of Orthopedics, Benazir
Bhutto Hospital, Rawalpindi, for a duration of 01 year from 20th March 2016 to 19th March 2017.
Patients and Methods: 600 patients were included in the study who met the inclusion criteria,
i.e. patients presenting to the Out Patient Department (OPD) with low back pain for a duration of
less than six months aged between 15 to 55 years. Venous blood withdrawn and serum levels
of Vitamin-D measured. According to serum Vitamin-D levels, categorized as deficient, sufficient
or excess. Results: Mean age of patients included in the study 44.21 ± 11.92 years. Out of the
total, 337 (56.17%) were males and 263 (43.83%) females. Out of the total, 20.67%, 26.17%
and 28.83% had mild, moderate and severe Vitamin-D deficiency, respectively. Predominantly
patients with severe Vitamin-D deficiency presented in winters (October – February) (17.16%)
as compared to other seasons. The most pre-dominant risk factor in patients with low Vitamin-D
levels was smoking (21.33%). Conclusion: Vitamin D plays a crucial role in the musculoskeletal
framework of the body. The deficiency is more prevalent in the youth due to sedentary lifestyle
and indoor preference.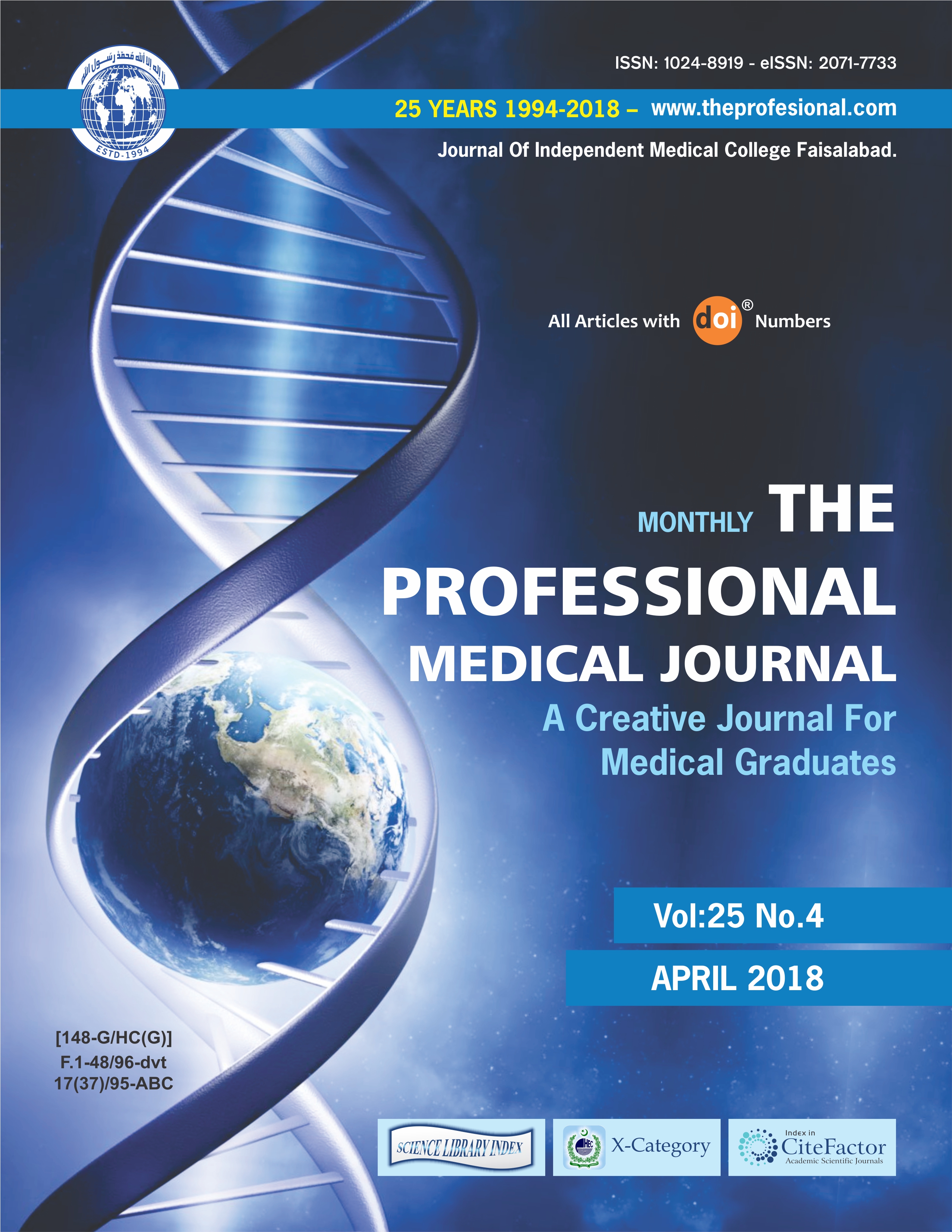 Downloads