SUPRASELLAR TUMORS
PRE-OPERATIVE AND POST-OPERATIVE VISUAL STATUS IN PATIENTS. A TERTIARY CARE EXPERIENCE FROM KARACHI, PAKISTAN
Keywords:
Supraseller Tumors, Surgical Decompression, Visual Outcome, Transsphenoidal
Abstract
Objectives: Our aim was to analyze the postoperative visual status in patients
with suprasellar tumors with preexisting preoperative visual deficit after surgical resection.
Study Design: Comparative cross section study. Setting: Civil Hospital Karachi. Period:
March 2013 to August 2016. Methods: A total of 107 patients with suprasellar tumors with
preoperative visual deficit who were operated. Either via transsphenoidal (43) or transcranial
(64) approaches, were included in this case series. Sixty six patients had pituitary adenomas,
24 had craniopharyngiomas, 13 had meningiomas, 3 had chordomas and 1 had epidermoid
cyst. Twenty five patients had uniocular visual deficit and 82 had binocular. Visual acuity was
recorded preoperatively, postoperatively at discharge and at four weeks follow-up. Results:
Postoperatively 46% of eyes improved, while 34.4% and 19.6% remained same and deteriorated
respectively. Patients underwent transsphenoidal technique got significant 65% improvement,
and those who underwent transcranial had 37.5% improvement (p-valve=0.005). Pituitary
adenomas showed the greatest visual improvement of 65% (p-value=0.000), followed by
craniopharyngiomas (33.5%) and meningiomas (7.6%). In total 52 patients (48.6%) showed
improvement in vision and the visual acuity of remaining 55 (51.4%) did not improve. Conclusion:
Patients experience significant benefit in vision after decompressive surgery for suprasellar
tumors, especially those who have pituitary adenoma and who undergo transsphenoidal
technique.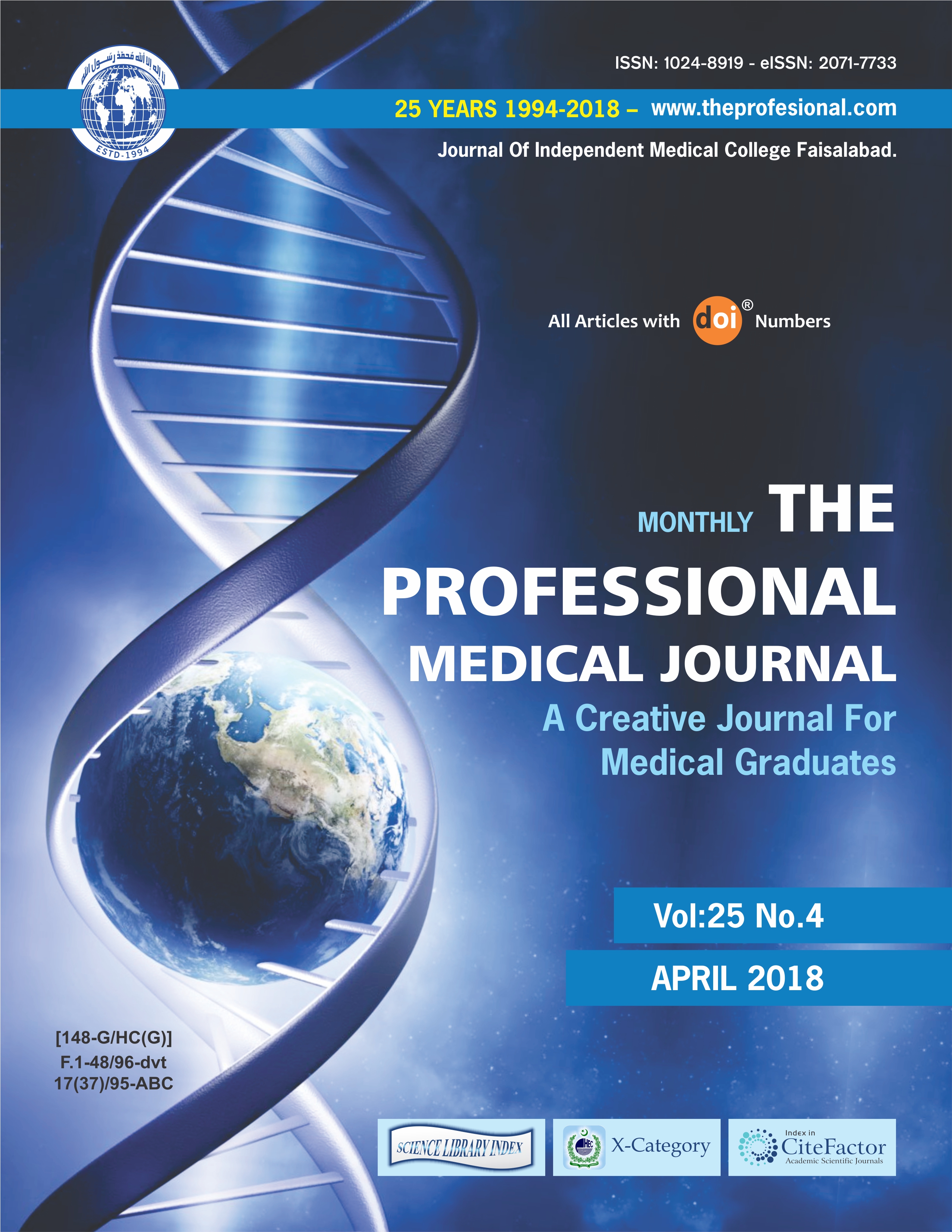 Downloads