NO SAC NO RECURRENCE
AN EXPERIENCE OF HYDROCELECTOMY AT A MEDICAL UNIVERSITY HOSPITAL
Keywords:
Hydrocele, Hydrocelectomy, Recurrent Hydrocele
Abstract
Objectives: To determine the frequency of recurrence after hydrocelectomy.
Study Design: Descriptive. Place & Duration: Study was conducted at surgical department of
Peoples University of Medical and Health Sciences Nawabshah from June 2012 to December
2016. Patients & Methods: This study was conducted at surgical unit 1 of Peoples University
of medical and health sciences Nawabshah from June 2012 to December 2016. 150 male
patients with primary hydrocele were included. Diagnosis of hydrocele was confirmed by
clinical examination, Trans illumination test and scrotal ultrasound. After preliminary workup all
patient underwent spinal anesthesia. Transverse incision made, fluid is sucked out, most of the
hydrocele sac is excised and edges are sutured under run or diathermized. Post operatively 6
to 8 doses of antibiotics were given and patients were discharged after a short hospital stay. On
early follow ups wound infection and hematoma were noted, managed and recorded. Up to 3
years on long follow ups were made to detect recurrence of hydrocele. Data was analyzed by
statistical package of social sciences (SPSS)-24. Results: Study was extended for 54 months
and included 150 adult male patients with primary hydrocele. Mean age was 45 years, SD±
4 and a range of 14-79 years. Mean operating time was 25 minutes, SD±5 and arrange of
15-50 minutes. Mean post hospital stay was 24 hours. Post-operative hematoma was noted in
16(10.6%). There was no any recurrence of hydrocele was found up to three years follow up.
Conclusion: Complete removal of sac of hydrocele eliminates almost any chance of recurrence
so that one can claim for "no sac no recurrence".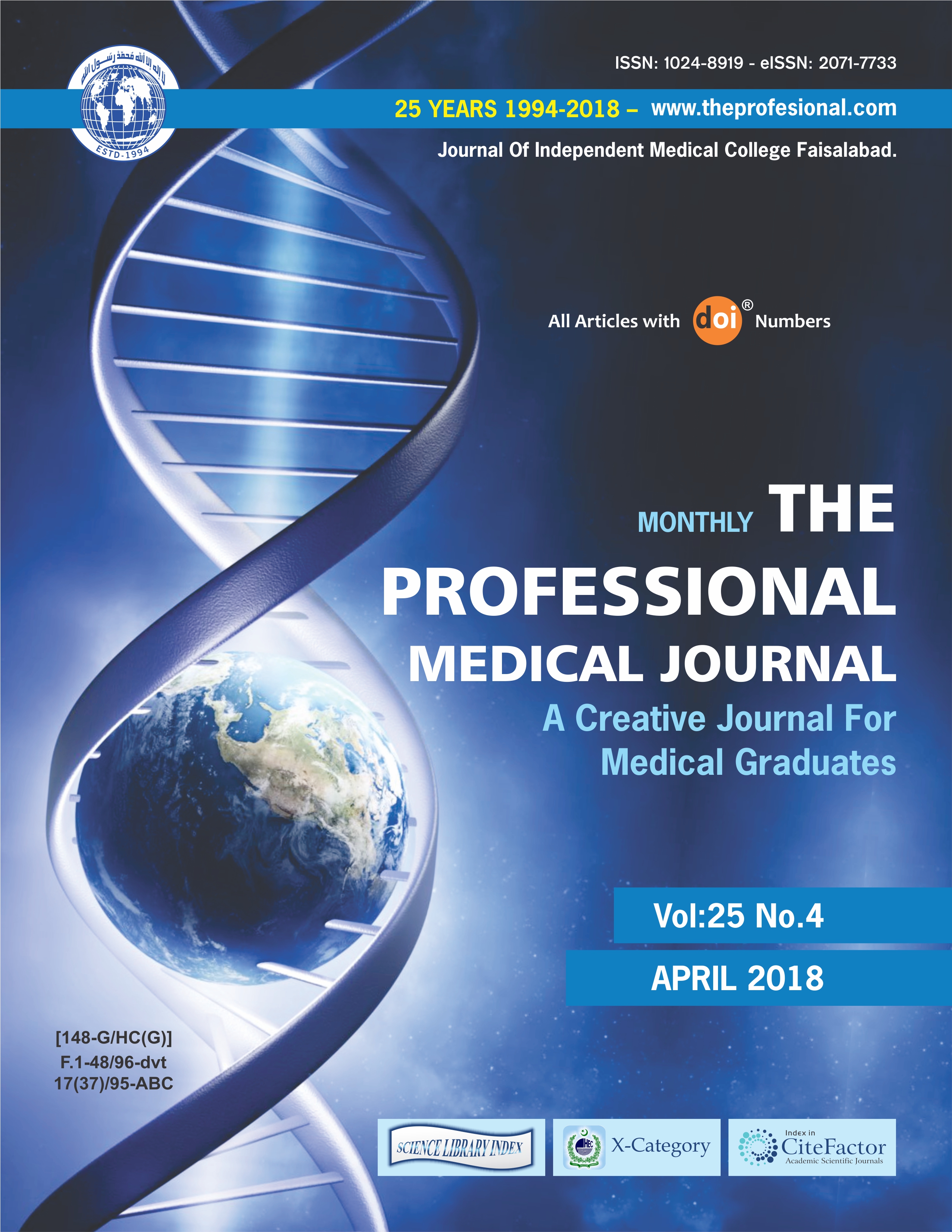 Downloads